The secret is out: Maine Mendoza finally reveals her 'one true love'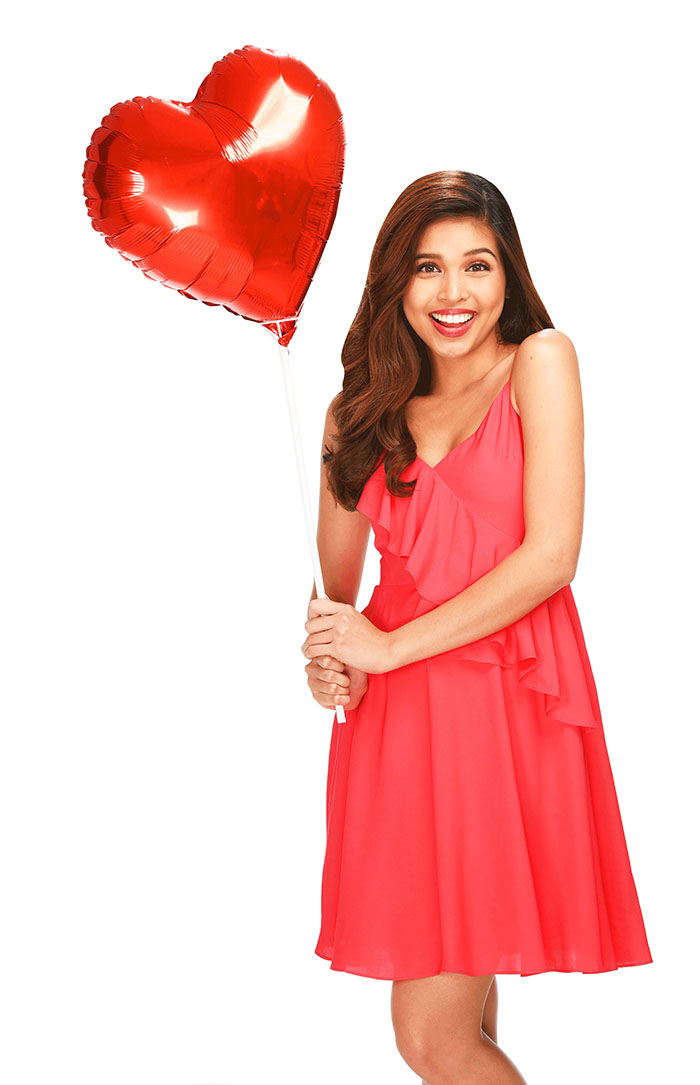 Love, indeed, presents itself in so many ways.  And as February officially kicks off the romantic Valentine mood, multi-talented phenomenal star and TV darling Maine Mendoza finally opens up about her long-time love affair — with cooking, that is.  After all, who says you can't find hearty indulgence in the kitchen?
A Culinary Arts graduate from De La Salle-College of Saint Benilde, Maine doesn't hide the fact that she enjoys experimenting recipes in the kitchen as it is her "happy place" long before entering showbiz.  Though she might be enjoying her fame as a sought-after celebrity endorser, Maine never stayed far from her one true love, as she is also successfully running her fast food resto outlet in her hometown.  Recently, Maine also guested in The Jolly Show wherein she showed off her culinary skills.  "We all have that creative passions in life. Mine is cooking at home, it is definitely one of my greatest sources of joy," she muses.
While the quintessential Adobo has many regional variations, Maine's version calls for a secret ingredient: Adding extra TLC using Jolly canned mushrooms.
"Adobo is my absolute favorite! It's one of the easiest dishes that you can make any time. Whenever I cook it, I make sure that my main ingredient, the meat, is fresh, of good quality, and well-marinated to lock in flavor, aroma, and to make it delightfully tender. Of course to level up the dish, I always add Jolly Mushrooms to give it a tasty twist," shares Maine.
And because Jolly Canned Mushrooms is conveniently available, anyone can practically whip up a superb Pinoy dish that's loaded with flavor and wholesome goodness faster and easier, anytime.
Maine's heirloom Adobo dish with Mushroom is sure to make one fall: Combining classic familiar flavors with a novel twist, this is a satisfying meal that's truly worthy of your tummy's affection. For this Love Month, why not skip the plan for a grand restaurant dinner and instead cook Maine's special dish recipe for your loved ones right at home? Nothing compares to home cooked meal that's served with love, after all.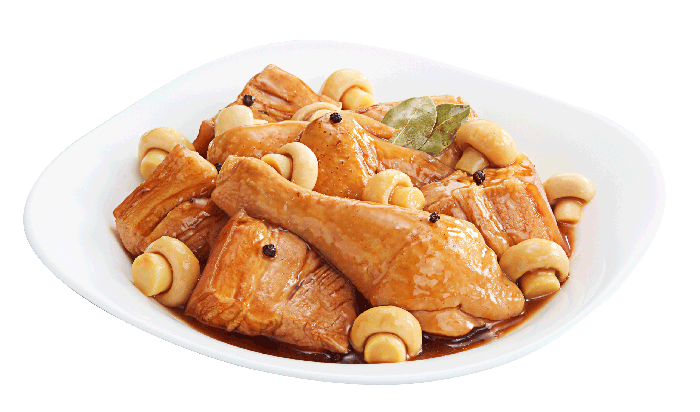 JOLLY PORK AND CHICKEN ADOBO WITH MUSHROOMS
Ingredients
1  400g Jolly Whole Mushrooms, drained
3 tbsp Jolly Heart Mate Canola Oil
1  head  garlic, crushed
1/4kg pork liempo, cut into pieces
1/4kg chicken, cut into pieces
½ cup soy sauce
½ cup vinegar
½ cup water
2 tsp  sugar
1  tsp whole peppercorns
2  pcs bay leaf
Preparation
Heat oil in pan over medium heat. Fry garlic until brown. Set aside.
In the same pan, pan-fry pork and chicken until light brown in color.
Add Jolly Whole Mushrooms, soy sauce, vinegar, water, sugar, peppercorns, and bay leaves. Simmer over low heat until pork and chicken are tender.
Sprinkle with fried garlic on top just before serving.
Hits: 306