A Valentine's Day offering to profess your love in a variety of flavors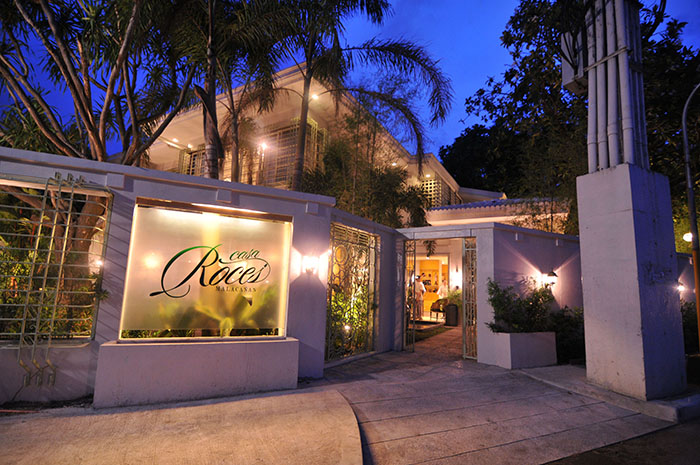 Raring for a love that is timeless and enduring? Why not celebrate it in Old Manila, with its breathtaking sunsets, the charm of ancestral homes and grand churches and heartfelt walks on streets where lovers have once professed their love to their beloved?
Feel and taste the romance this February as you and your special someone celebrate this special day at Casa Roces, as they prepare a special Valentine's Day feast "Amor San Valentin" from February 14-18 that will truly tug at your loved one's heartstrings.
This year's Valentines Menu is an intricately prepared lineup that will surely heighten the experience and attraction between the lovebirds. Early (love)birds get a 10% discount and there will be free Auro chocolates (for the first 75 bookings).
Start your date right with a hot chocolate shot, jamon slice and queso de bola, followed by cream of cauliflower soup and a salad of fresh strawberry, pistachio, almond slices and a dollop of crème fraiche.
Follow it up with the main course, with options for fish or meat.  Fish connoisseurs will fall in love with the roast salmon fillet with balsamic glaze as they take a tender bite on the savory flavor of the fish, which comes with a side of whipped potato.  Meat lovers will crave for the beef tenderloin in Madeira reduction and pure native chocolate, served with the very flavorful truffle mushroom risotto.
Top the evening with double strawberry sorbet and poached apple and fresh strawberry with salted caramel ice cream and chocolate mousse in demitasse. The silky texture of the salted caramel ice cream and the freshness of the poached apple and strawberry is a perfect concoction for seduction.
This limited Valentines promo is only ₱ 1699+ per head. For inquiries and reservations, call Casa Roces at (02) 735.5896 or 0905.9765200.  You may also visit their website (www.casaroces.com) or their Facebook fan page: casarocesph.  Casa Roces is located at 1153 J. P. Laurel corner Aguado Streets, San Miguel, Manila.
Hits: 46