Chef Lau Helps Aspiring Chefs Achieve What's On Their Bucket List!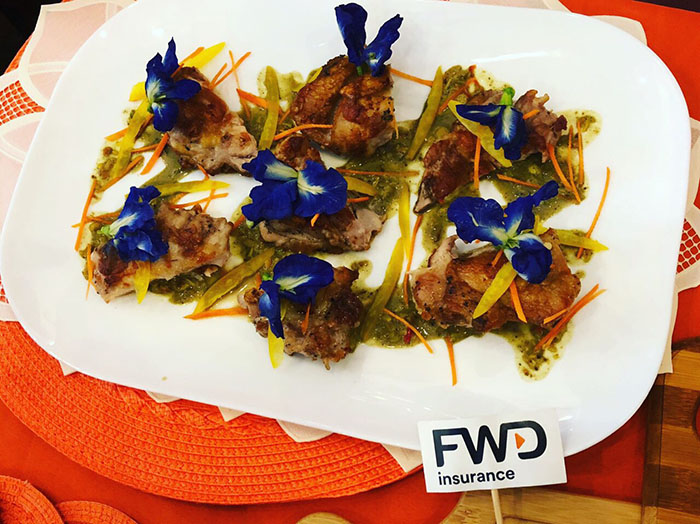 Celebrity Chef Rolando Laudico has always been known to be bold and daring when it comes to putting his twist on a dish.  Just recently, he presented his own version of the Chicken Pyanggang, a Tausug dish that sees poultry being spiced up and cooked in burnt coconut.
Chef Lau churned out the extraordinary plate in celebration of  the culinary leg of FWD's Lifetime of Possibilities social media campaign, which entices the public to live out their dreams as early as now.
Launched in August 2017, FWD's goal is to challenge the public to live life to the fullest, say yes to every possibility, and start working on their bucket lists.
The pan-Asian insurance company—with offices in Hong Kong and Macau, Thailand, Indonesia, Singapore, Vietnam, Japan, and the Philippines—partnered with experts in different fields to help them take their first step to achieving what's in their bucket lists:  Chef Lau for Culinary;  Coach Jim and Coach Toni Saret for Fitness; Doms Lim and Perci Intalan for Filmmaking; and, Casa Escondida Anilao Resort & Dive Center for Scuba Diving.
Thousands heeded the call, posting pictures of their own #FWDBucketListMoment on Instagram and joining the contest on Facebook. Prizes are actual experiences of taking that first step to fulfilling their bucket lists.
During the culinary event, Chef Lau came face to face with the winners who all joined in the hope of starting their own restaurants inspired by their own signature dishes.  Chef Lau didn't just cook and mentored the winners, but also narrated how he persevered to get to where he is today. He said that no matter the obstacles or the challenges, one can succeed in the restaurant business by mixing passion and creativity with great business skills.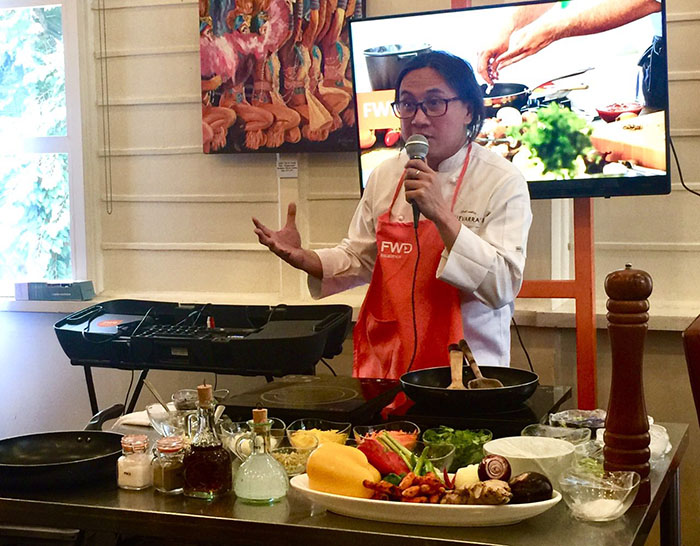 Indeed, Chef Lau has come a long way from washing dishes and chopping ingredients. Backed by his hard-earned savings, he went to study at the CIA in New York- and is now the proud owner of  Guevarra's in San Juan and OK Café in Pasig.
Through Chef Lau's story, FWD hopes to encourage more people to really experience life and celebrate living. FWD's message is loud and clear:  live the life you've always wanted and treat every day as a new adventure because FWD has your back, covering you for a lifetime of possibilities.
Culinary bucket list achieved—and on to more! When will you?
To know more about FWD's bucket list adventures, visit www.fwd.com.ph, Like Facebook/fwdlife.ph, and follow @fwdlife_ph on Instagram. #FWDLifetimeOfPossibilities #FWDBucketListMoment #GetReadyToLive
Hits: 51