Discovering the Scotch for Every Taste with #LOVESCOTCH: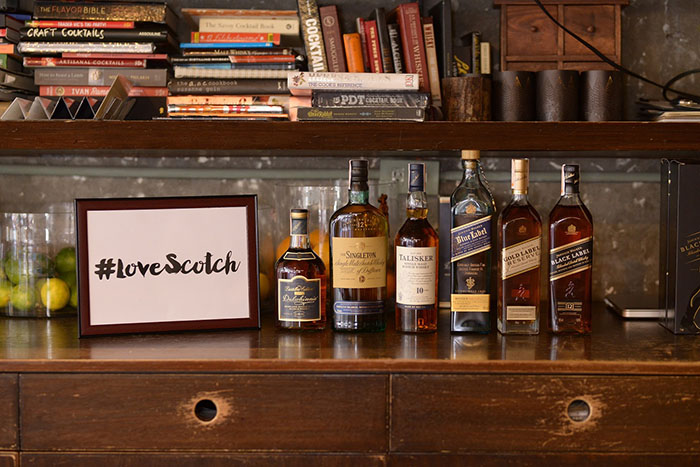 With its breadth of offerings in tastes and textures, Scotch is undoubtedly the world's favorite whisky. Last February 8, #LoveScotch celebrated International Scotch Day – an event that's all about properly recognizing Scotland's greatest gift.
Now on its 2rd year, International Scotch Day is a moment to shine the spotlight on the wide-ranging Scotch category. From single malts to blended Scotch, the celebration pays homage to the rich history and impeccable craftsmanship that have successfully worked in harmony to produce the flavors of the likes of Johnnie Walker and Singleton – some of the world's favorite Scotch brands today.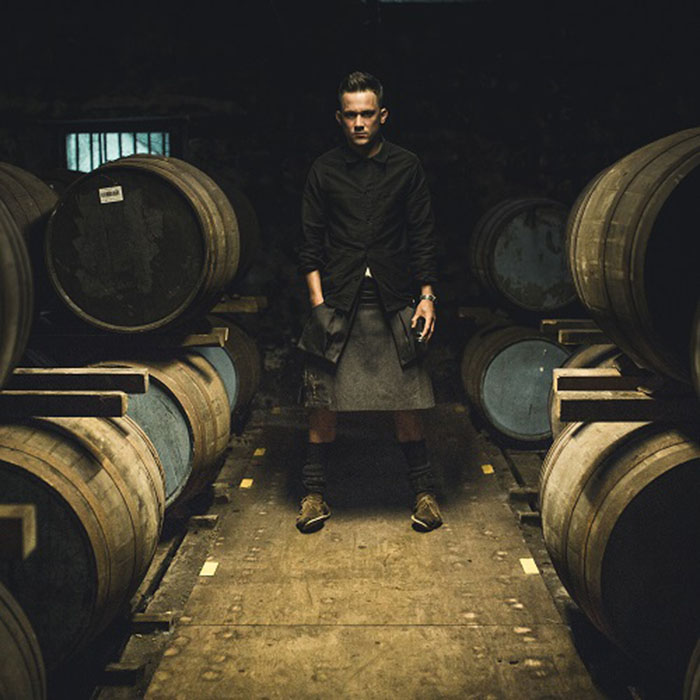 Befitting such a celebration, Diageo Philippines has brought in Ervin Trykowski, Diageo's Global Ambassador for Scotch Whisky, to host an exclusive masterclass on 6 different types of Scotch. Born and raised in Scotland, Ervin knows Scotch inside and out and, with his young age, has challenged perceptions of what being a Scotch fan is.
"Smoky, fruity, honeyed, the list goes on – Scotch has such an expansive reach in flavor and quality and every sip is a discovery," shares Trykowski. "There is a flavor for every mood; there is a taste for every situation – #LoveScotch encourages everyone to discover the perfect Scotch to match."
THE SCOTCH WHISKIES
JOHNNIE WALKER BLACK LABEL

Also known as the "Iconic Blend," Johnnie Walker Black Label is recognized as the benchmark for all other deluxe Scotch blends. Created using only whiskies aged for a minimum of 12 years from the four corners of Scotland.

Johnnie Walker Black Label is rich, complex and incredibly well-balanced, full of dark fruits, sweet vanilla and signature smokiness. A popular serve for Johnnie Walker Black Label is the Johnnie Ginger, which consists of Johnnie Walker Black Label and ginger ale.

JOHNNIE WALKER

GOLD LABEL RESERVE

Johnnie Walker Gold Label Reserve, also known as the "Celebration Blend" is the perfect fit for indulgent celebrations and the ideal whisky for Scotch-based cocktails. Known for its creamy smoothness, it opens with a luxurious burst of delicate nectar and gentle smokiness that develops into sweet fruits and deeper, velvety, honeyed tones before giving way to sublime, lingering whispers of smoke and oakiness in the finish.

JOHNNIE WALKER BLUE LABEL

Johnnie Walker Blue Label, known as the "Rare Blend", contains mature Malt Whiskies that present a multi-layered symphony of flavours that work together in harmonious balance. Jim Beveridge, the master blender, selects from rare casks from the Speyside and Highland distilleries include fruity and delicated Cardhu and Clynellish, with flavours of honey and fresh fruits, and warm rounded Benrinnes delivering rich spicy notes, as well as wonderful Islay Malts including Caol Ila for the unmistakable signature Johnnie Walker smokiness.

SINGLETON OF DUFFTOWN

12 YEAR OLD

Made with spring water so pure its stream was unlawfully diverted on a number of occasions, Dufftown's signature smooth whiskies are achieved by a secret combination of both American and European oak casks. The Singleton of Dufftown 12 Year Old, which hails from the Speyside region, is an easy to enjoy whisky with a smooth nutty and dried fruits profile.

DALWHINNIE DISTILLERS EDITION

Dalwhinnie embodies the gentle spirit of the Highlands, offering delicate floral aromas, wispy hints of heather, and a soft, subtle finish. The Dalwhinnie Distillers Edition is double-matured in Oloroso casks. It has a rich sherry-sweetness, spicy complexity, and a very dry oaky finish.

TALISKER 10

The most award-winning malt in its class, the Talisker 10 is the only malt bottled at 45.8% ABV. Its unique, smoky-sweet and powerful characteristics make it easy to recognize. Talisker 10 has a powerful peat-smoke with sea-water saltiness nose, the smell of the liquor of fresh oysters, and a citrus sweetness, creating a huge, long, warming and peppery finish.
Hits: 73