Karylle and Yael Yuzon Enjoy the Morning Rush with belVita Breakfast Biscuits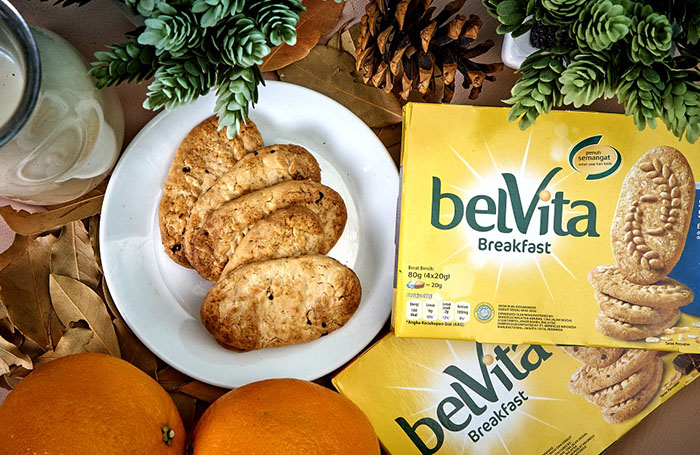 Enjoy a delicious breakfast every morning even while on-the-go as the well-loved breakfast biscuit that has helped energize consumers all over the world finally makes its debut in the Philippines.
BelVita is the first-ever breakfast biscuit from Mondelez Philippines which aims to address consumers' growing needs for convenient and delicious well-being snacks.
Expanding in the well-being space
"We live in a fast-paced world where people have increasing awareness of their well-being needs but are sometimes challenged by the lack of time to prepare and eat a balanced breakfast. Their preferences are evolving and they want snacks that are not only delicious but offer convenience and good nutrition. We see belVita entering the breakfast category by creating this new biscuit occasion. We envision belVita to energize this well-being space," said Anna Sapitan, Mondelez Philippines' Marketing Manager for the Biscuits Category.
Just like any young Filipino couple, Karylle and Yael live a hectic and active lifestyle. With their life goals, they know that breakfast is very important. It's the time they get their energy for a long list of activities ahead. "Breakfast is sometimes the only meal we get to enjoy together with our many commitments. This is why belVita breakfast biscuit is ideal for the lifestyle we have. We try to eat a balanced breakfast every morning. So we pair belVita with a piece of fruit and a glass of milk and we know we have everything we need to jumpstart our day," Karylle shared.
As for the taste, Yael likes how tasty and easy it is for him to have his breakfast. "I like belVita not only because it is convenient to eat but also because it's really yummy. It's easy to reach for and it fills me up just right. When I want a delicious, healthy and convenient breakfast, it's the perfect go-to," Yael mused. With their jampacked days, Karylle and Yael turn to belVita as their breakfast staple, making them the perfect couple to introduce and endorse the brand to the Philippine market.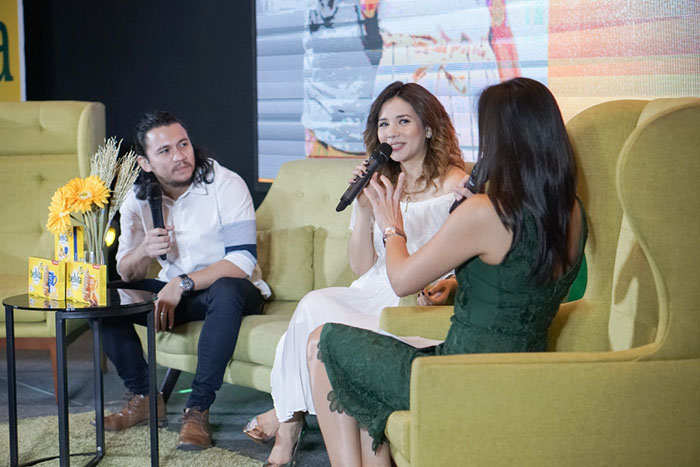 Specially created for breakfast
Several studies confirm that this accelerated shift to convenient well-being products in the snack industry is well-founded. Reference from the Philippines' adult energy and nutrient intakes study published in the Federation of American Societies for Experimental Biology (FASEB) Journal in 2013identified 1 out of 5 adults in Philippines tend to skip breakfast.  It is also noted in the Food and Nutrition Research Institute 2013 Dietary Survey that only a third or 31.5% of households in urban areas are able to meet their energy requirements for the day. And in the National Capital Region, 1 in 10 or 13% of households consume their breakfast outside their homes. "Belvita is specially designed for breakfast," said Princess Landicho, belVita Brand Manager. "Just pair it with a serving of dairy products and fruit for a balanced breakfast to help kickstart your morning with energy. It is also a great on-the-run snack because of its convenient packaging."
"BelVita breakfast biscuits are made with whole grain cereals, which include whole wheat and oat, and are fortified with vitamins and minerals such s Vitamin A, B1, B2, B3, D, calcium, iron and zinc. And thanks to more than 15 years of research, belVita is also baked using a special gentle baking process, which helps to preserve the nutritional quality of our cereal ingredients," Landicho added.
First launched in 2011 in the United Kingdom as a breakfast biscuit, this global breakfast icon is sold in more than 50 countries. Locally, belVita is available in two flavors: Milk and Cereal, and Honey and Chocolate. BelVita is also purposely packaged to help consumers exercise portion control. It is available in a 4-pack box with an SRP of P30.50 and the single 20g pack worth P8.25 that contains two delicious and filling biscuits. Delicious and nutritious, each piece can be part of a convenient breakfast to give energy for a packed day ahead.
Hits: 144