The Perfect Line for the Sophisticated Palate: Concha Y Toro's Marques de Casa Concha Wines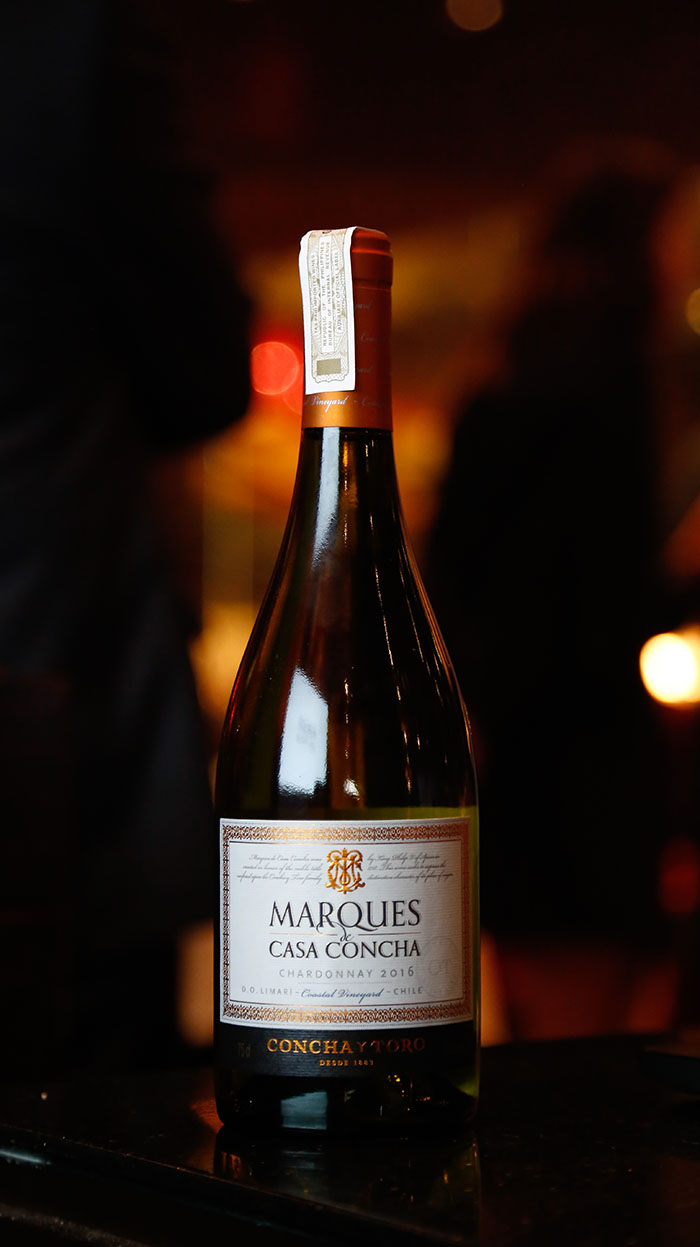 If you're someone who knows and loves your wine, you've probably already tried or at least heard of Chile's Concha Y Toro. Latin America's leading wine producer whose business goes all the way back to 1883, has been one of the world's most trusted brands when it comes to wine, raking in awards and continuously innovating and adding variety to their already extensive catalogue of wines.
Following the huge success of the premium, Casillero del Diablo range, Concha Y Toro has now brought their fine wine range of Marques de Casa Concha to our shores. This, to answer the demand from more discerning wine drinkers with sophisticated palates.
Along with the wine came the visit of award-winning wine expert, Pablo Pressac. Also hailing from Chile, Pressac is Concha Y Toro's brand ambassador and an expert in pairing them with the right food to enhance your experience.
"We would like to define wine as a gastronomic product so being such, the wine is the perfect complement for each kind of food in the world," Pressac said at a recent press event iat Cru Steakhouse. "The idea is to bring up the 'gastronomic experience' to a higher level. This involvement with food also gets people closer together around the whole experience."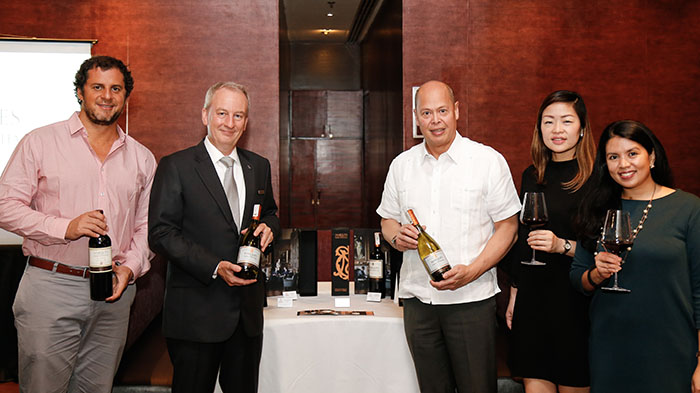 Marques de Casa Concha Cabernet Sauvignon 2015
This deep red comes with lush cherry, black currant, and blackberry aromas with a touch of tar and smoke. It has an almost silky texture that masks the wine's firm tannic structure. Aged for 16 months in French oak barrels, the Marques de Casa Concha Cabernet Sauvignon 2015 is the perfect drink to pair with your red meats – preferably grilled, roasted, or stewed. Pressac also recommends to pair it with herbed dishes using rosemary, thyme, or bayleaf. Love cheese? Then this may just be the wine for you as it can go well with most cheeses.
Marques de Casa Concha Carmenere 2016
True to the classic profile of a Carmenere from Peumo, the Marques de Casa Concha Carmenere 2016 comes in a deep, dark shade of red. The Peumo Vineyard in the Cachapoal Valley where this wine comes from extends over the terraces and hills of Chile's Coastal Range.  Paired with a Mediterranean climate, the wine that's produced comes out with intense notes of ripe plum, black currants, and dark chocolate. If you like your wine bold with a firm tannic structure and some acidity, then this is the one for you. Pair it with lamb or something gamey like venison or boar for a robust combination.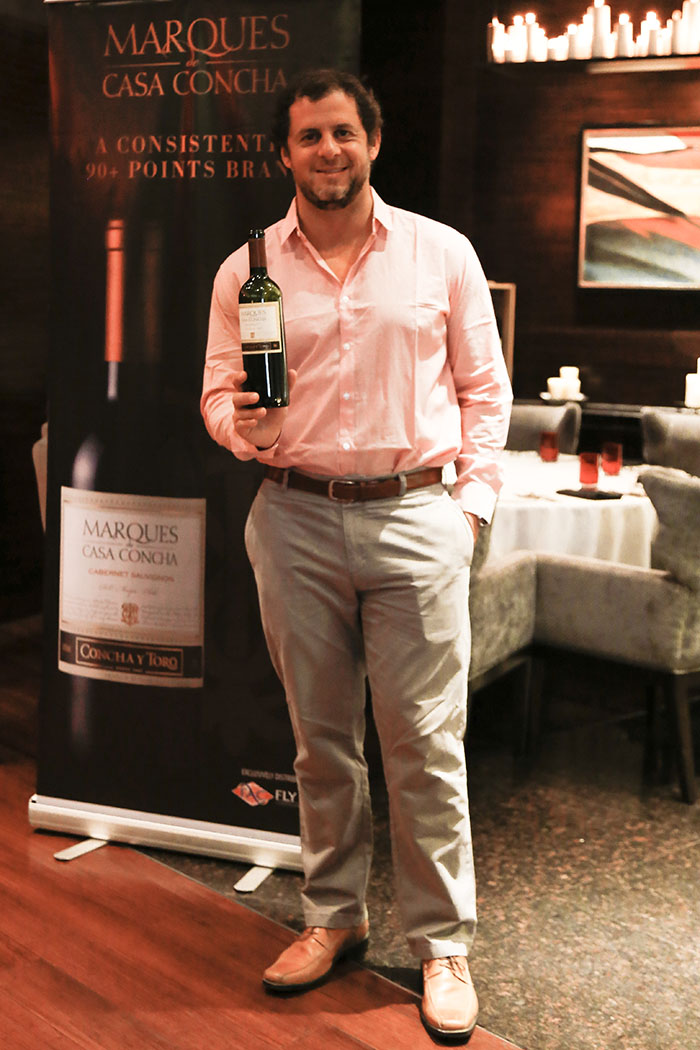 Marques de Casa Concha Chardonnay 2016
Grown in the Quebrada Seca Vineyard near the Pacific Ocean, the grapes that made the Marques de Casa Concha Chardonnay 2016 were pampered and ripened slowly through the cool, coastal breeze and indirect light peeking through the usual morning clouds in the area. The slow ripening of the fruit ensured a fresher taste paired with white pear and toasty hazelnut notes. Light yellow in color, it combines richness with elegance and vibrancy through a silky texture layered in notes of pears and ripe figs. Have a drink with your meal of fish or shellfish in butter, cheese, or cream sauces. You can also pair it with white meat, curries, or game birds.
Marques de Casa Concha Merlot 2012
Finally, we get to the rich and deftly balanced yet muscular red that is the Marques de Casa Concha Merlot 2012. Aged 18 months, this dark and deep red boasts of complex layers of currant, spice, wild berry, and plum. A touch of vanilla oak and mocha are also there to add some dimension to its flavour. Currently, the wine is tannic with a complexity beginning to brew in its quiet but supple core. It will evolve in time making this bottle a perfect investment in your cellar for a special occasion. Pair it with red meat for a beautiful combination of flavors.
While purists tend to turn towards Old World wines that mostly come from Europe, there is a rising trend among experienced connoisseurs to give New World wines the attention and recognition they deserve.
In Latin America, alcohol has been made by indigenous people long before the Age of Discovery. For Chile, it goes back to the 16th century and for Pressac, that makes Latin American wines different – "Chile is a combination between Old World and New World," he said. Mixing tradition and experience with innovation is what Concha Y Toro has always been good at and, what the company intends to keep doing with their wines.
Hits: 99