Barangay COOK Rocks Pasay City
Text and Photos by JM Abcede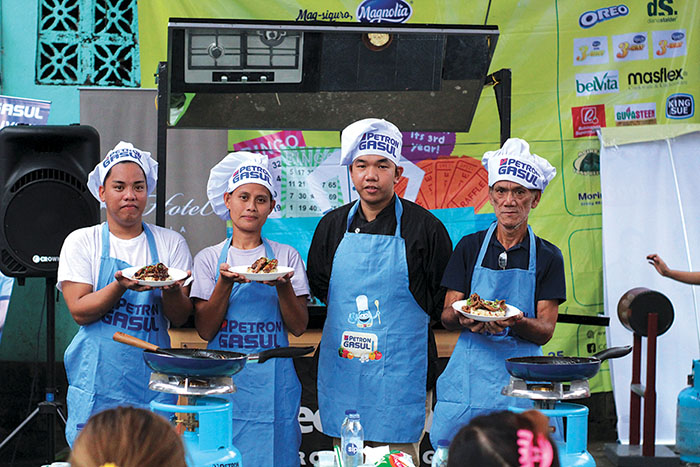 Despite averse weather conditions, COOK Magazine completed a successful barangay event in Maricaban, Pasay City. This is the third stop this year, bringing gifts, surprises and happiness to the community.
About 200 participants registered to join and win prizes. The program was divided into three activities—the raffle, the bingo game and the cooking demo.
Representatives from Diana Stalder, King Sue, Rhodesian Sales Corp., and Petron Gasul discussed the special features and promos of their products. They also had special offers at their respective booths during the program.
Chef Greggie Mercado of Aging's Food Delight shared his recipe and techniques in cooking Chicken Pares. Three participants were invited to cook this recipe using Magnolia 3-Way Chicken; the newest product from Magnolia has the chicken pre-marinated so it's ready-to-go. The winner brought home a Petron Gasulette as well as other cooking accoutrements, which will certainly encourage more delicious meals.
Advertising Sales Manager of COOK Magazine and host of the event, Marlon Aldenese, also gave surprises from F1 Hotel. Every participant received a 500-peso promo card and raffle winners got free lunch and dinner buffets for two. The Grand Prize Winner of the COOK Bingo Game received various prizes including a Petron Gasul (12 kgs), a sauce pan from Masflex, and gift bags from Mega Tuna.
Mega Sardines, Mega Prime, Athena, Fujidenzo, Oraherb, Maxi Atletika, Gree, Robinsons Supermarket, Belvita, Aging's Food Delight, Oreo and Hyundai Home Appliances are also participating sponsors of this event.
Barangay Home COOK Pa More would also like to thank its media partners: BusinessMirror, Philippines Graphic, Pilipino Mirror, 97.9 Home Radio, and DWIZ Manila.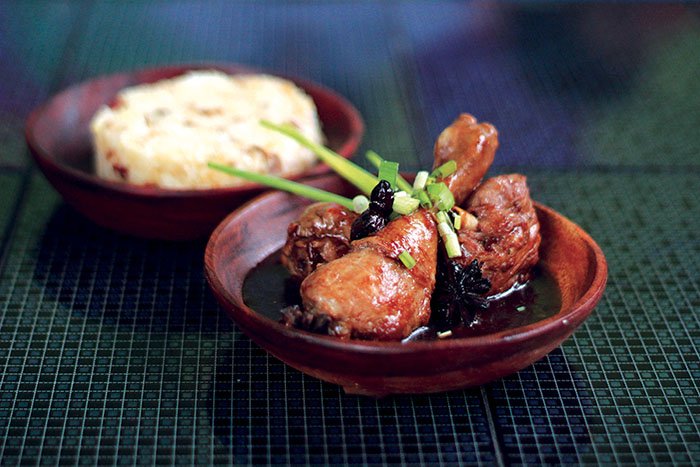 Chicken Pares by Chef Greggie Mercado
Ingredients:
1 pack Magnolia Chicken 3 way (Ginger)
3 tbsp sesame oil
1 pc small chopped red onion
6 pcs star anise
2 tbsp brown sugar
1/4 cup soy sauce
4 tbsp oyster sauce
750ml water
1 pc small chopped red onion
spring onion
fried garlic
For the slurry mixture:
4 tbsp cornstarch
4 tbsp water
Procedure:
Prepare all of the ingredients.
In a stock pot, sauté onion in sesame oil, add the star anise, then add the 3-way Magnolia Chicken in Ginger. Let it brown a bit over medium heat.
Add the water, soy sauce, oyster sauce and brown sugar. Let it simmer until the sauce reduces.
Lastly add your slurry mixture to thicken the sauce. Let it simmer until the sauce thickens. Garnish with spring onions and fried garlic.
Enjoy! Best served hot and paired with fried rice.
Hits: 95