Mövenpick Hotel Mactan Island Cebu welcomes new Executive Chef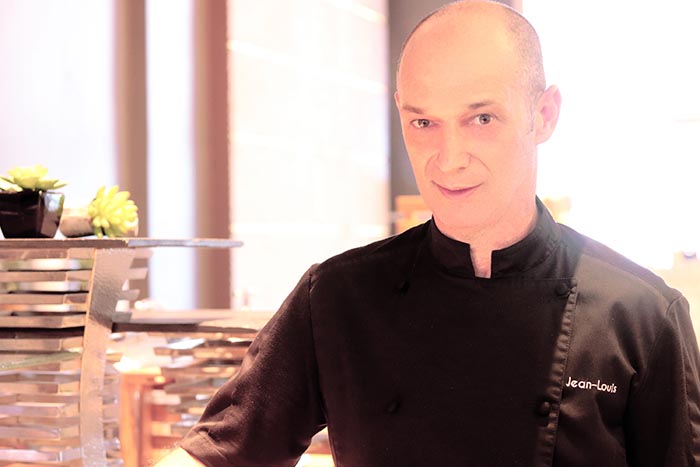 Mövenpick Hotel Mactan Island Cebu introduces Jean Louis Leon as its new Executive Chef, bringing with him over 25 years of culinary experience.
Born and bred in France, Chef Jean Louis has built a career through assignments in various hotels and resorts in Europe and Asia. His first foray in hospitality saw him employed in a restaurant and a boutique hotel in Lausanne, Switzerland, after which he stepped up as Executive Chef and made his debut with upscale hotel brands in Europe, where he advanced his career with well-known international and luxury resorts in Asia.
During his stint in Asia, he was tasked with designing innovative food concepts for pre-opening hotels and spearhead overall operations in food and beverage. His most recent post in a hotel in Thailand gained him recognition for various culinary offerings, which were instrumental to improving guest satisfaction within a short period of period time.
Mövenpick Hotel Mactan Island Cebu is his first assignment with Mövenpick Hotels & Resorts, an international hotel brand of Swiss heritage known for its 70 years of culinary excellence.
"There's so much interest in the culinary scene now, and I couldn't be any more proud to be part of a company that understands and takes food and beverage to heart," shares Chef Jean Louis of his appointment. "Aside from the beautiful beach and waters Cebu is known for, I love that this region has so much to offer in terms of locally grown produce and talent. I am delighted to join the team, and I look forward to bringing more exciting delights to the table through new flavours and textures."
Mövenpick Hotel Mactan Island Cebu is a Mediterranean-inspired beachfront hotel in the Philippines located on a lush and tropical island about six kilometres from Mactan International Airport. The 245-room property offers a myriad of choices from accommodation to dining, wellness, leisure activities and venues for meetings and events. Aside from comfort and ambiance, this hip and happening hotel is likewise known as a destination for gourmands in search of a unique and memorable dining experience. Each of the four food and beverage outlets delights diners with its own selection of savoury and classic dishes inspired by flavours from the East and the West. A stunning architecture with spectacular ocean views, Ibiza Beach Club is Cebu's premier dining and entertainment space that offers Asian-Mediterranean cuisine and tapas, as well as the Balearic-inspired, signature 15-course grill. Guests can wine and dine under the stars whilst watching exciting live performances of Latin, Brazilian, Broadway, movie musical, pop and retro-themed dance numbers.
For news and updates on special offers and events, follow @movenpickcebu on Facebook, Instagram and Twitter.
Hits: 83