Diamond Hotel Philippines Victorious at The 23rd Mabuhay Awards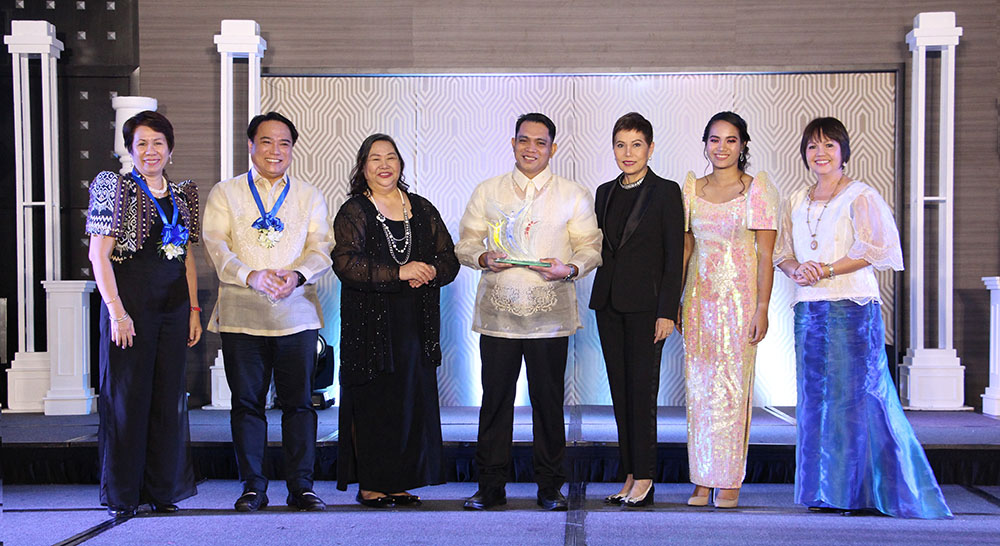 The Association of Human Resources Managers (AHRM) for Hotels and Restaurants recently named Diamond Hotel Philippines' Laundry Attendant Victor Madela as the Heart of the House categorywinner during the 23rd Mabuhay Awards.
In the photo from left are: Ma. Christina Aquino, chair of the Tourism Industry Board Foundation Inc. and director for Linkages and Standards of Lyceum of the Philippines University Manila; Fr. Rolando Mactal, O.P, rector of Sto. Domingo Church; Annabelle Ochoa, AHRM Lifetime Member; Victor Madela, laundry attendant of Diamond Hotel Philippines and 23rd Mabuhay Awards Winner for the Heart of the House category; Vanessa Ledesma Suatengco, general manager of Diamond Hotel Philippines; Maria Janella Ceriola, 22nd Mabuhay Awards Heart of the House Winner; and Myrna Reyes, AHRM PRO.
Every year, the AHRM awards distinction of honors to the best managers, supervisors, and rank and file staff from the hospitality industry by holding the annual Mabuhay Awards, which is considered the most prestigious service award given to the outstanding men and women in the hospitality industry in the Philippines. Vic won over other strong candidates from participating hotels and restaurants after a tedious selection process by a prominent board of judges.
Diamond Hotel Philippines is located at Roxas Boulevard corner Dr. J. Quintos Street, Manila. For inquiries, please call (02) 528-3000 or email guestservices@diamondhotel.com. For more information on Diamond Hotel Philippines, please visitwww.diamondhotel.com. For hotel updates and special offerings, follow Diamond Hotel Philippines on Facebook, YouTube and Google+, and @DiamondHotelPh on Instagram and Twitter.
Hits: 80