Old Orchard Sparkling Cranberry Punch: Prepare a Berry-licious Mocktail this Holiday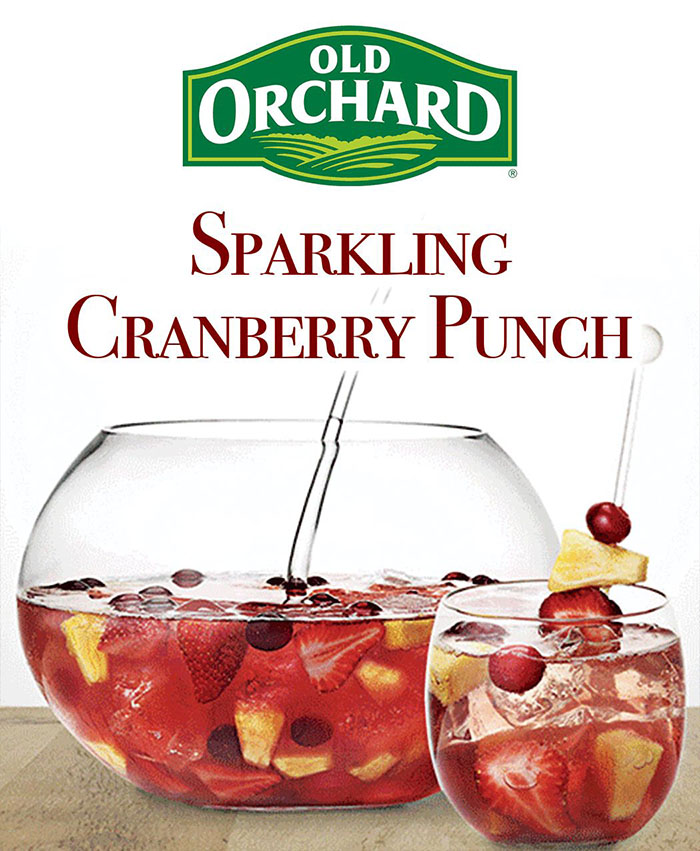 The ber months call for numerous parties and gatherings, so what better way to make it merrier than by infusing a refreshingly healthy concoction that you can whip up easily at home with friends and family. Whether you're hosting a party or organizing the menu, be sure to have a refreshing yet healthy drink to quench the thirst of your guests!
Try Old Orchard's Sparkling Cranberry Punch, a 3-ingredient mocktail recipe that's almost effortless to prepare. It has the right balance of sparkly, sweet and tart – a wholesome drink that goes well with all your favorite holiday food.
Not only is this concoction berry-licious, it also packs a punch. Several studies mention that cranberry juice helps reduce the risk of UTIs. The properties present in cranberry help prevent bacteria in the urinary tract. It is also rich in Vitamin C and dietary fiber that are known to prevent cancer and heart diseases. This Sparkling Cranberry Punch is the festive drink that the whole family will enjoy.
Old Orchard Sparkling Cranberry Punch Mocktail Recipe
Combine 2 cups of Old Orchard Cranberry Juice w/ 1 tbsp. of lemon juice
Stir in 1 cup of sparkling water.
Chill and serve
Hits: 41