ASHA: Shaping world-class hospitality leaders
Hospitality arts school celebrates 10 years by continuing hospitality education excellence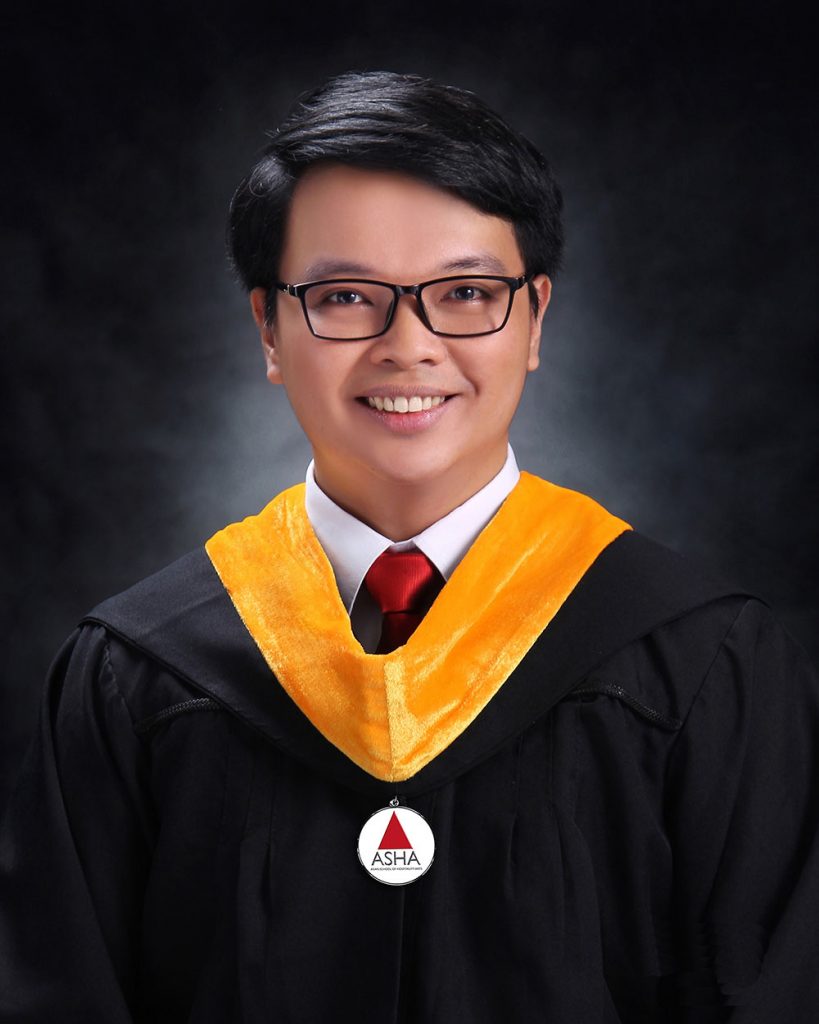 Founded in 2009, the Asian School of Hospitality Arts (ASHA) had a vision to improve the lives of those who aspire to be in the hotel and restaurant industry by honing their skills and increasing their employability. A decade later, ASHA has become the top training center for those who want to become globally competitive hospitality leaders of the future. 
"For the last 10 years, we have exposed our students to the real world and ensured high-quality training for them to be ready and fully equipped," said Angelina Blanco, Dean and Director of Career Development and Placement, ASHA.
Bridging the Gap in Hospitality
The tourism industry is booming so is the demand for services from these fields.  To fill in the gap, ASHA has been taking a holistic approach in providing hospitality education through the years. From theories, skills, and the right working attitude, ASHA trains its students to be highly competitive through its courses and training.
"ASHA offers 'a real world' education, meaning what we teach is actually what's really going on in the industry.  Our instructors are industry practitioners. For example, we have an executive housekeeper who's teaching housekeeping; we have an actual F&B manager who's teaching food and beverage service," Dean Blanco said.
ASHA school offers both college and short courses in its two branches: Antipolo City, and Kamias, Quezon City. ASHA offers two four-year courses: Bachelor of Science in Hotel & Restaurant Management, and BS Entrepreneurship. It also has certificate programs which can be taken for a year such as Professional Cooking with Certificate in Hotel and Restaurant Operations, Barista with Certificate in Hotel and Restaurant Operations, and Certificate in Hotel and Restaurant Operation. ASHA also offers a 2-year diploma course in hospitality management. 
And to further help the industry, ASHA also helps professionals through its short courses focusing to help the staffs and officers from the hotels, restaurants, and resorts in all the areas of operations.
Moving Forward and Beyond
For its 10th year, ASHA has just been granted the permission to operate the Senior High School Grades 11 and 12 with the ABM (Accountancy, Business, and Management) track, and also the technical vocational track in hospitality arts which includes culinary, F&B service, housekeeping and front office. With these new additions, the institution stays true to its promise to provide a stronger foundation for its graduates – the future hospitality leaders – by beginning the formation of the students in the early stage. 
Also in line with ASHA's 10 year is the strengthening of partnerships with government agencies, such as the Department of Tourism, TESDA, and the Commission on Higher Education.   The institution also continues its strong relationships with different private companies regarding internships abroad for its students. 
For the last years, these strong partnerships have helped students to have on-the-job training with pay for two to three months, and to have a one-year internship with pay in the USA after they graduate. Aside from that, these helped ASHA's graduates to land quality jobs in the hospitality industry with 95% employment rate.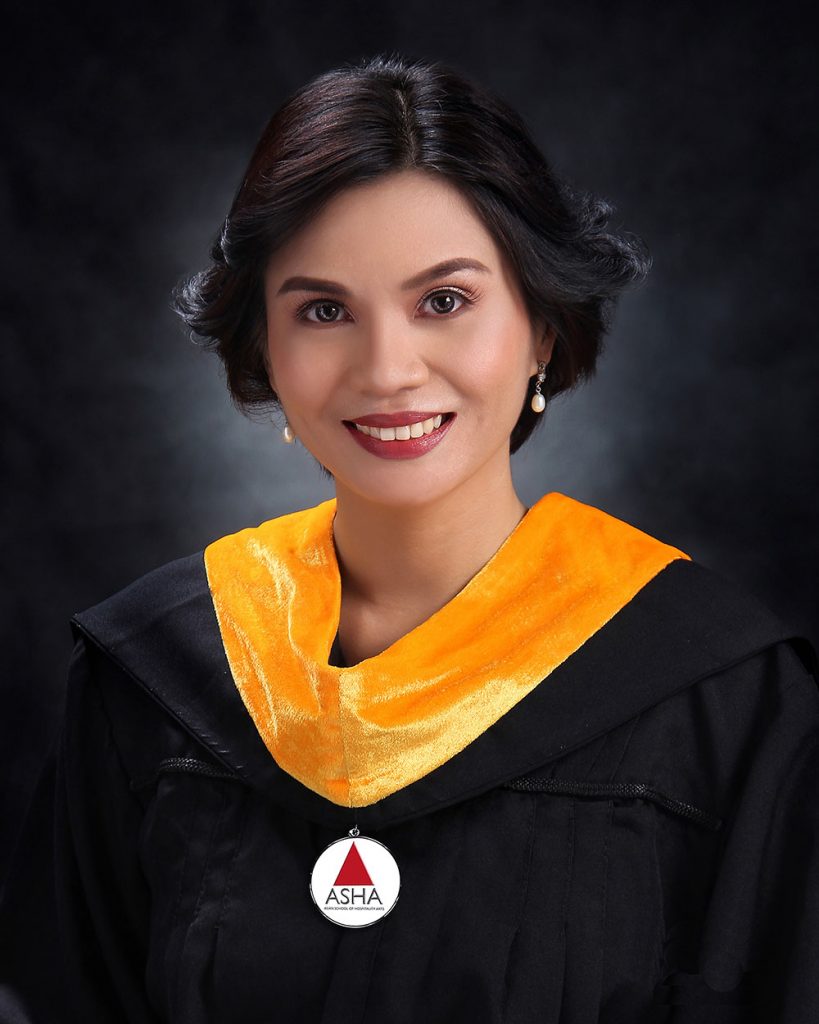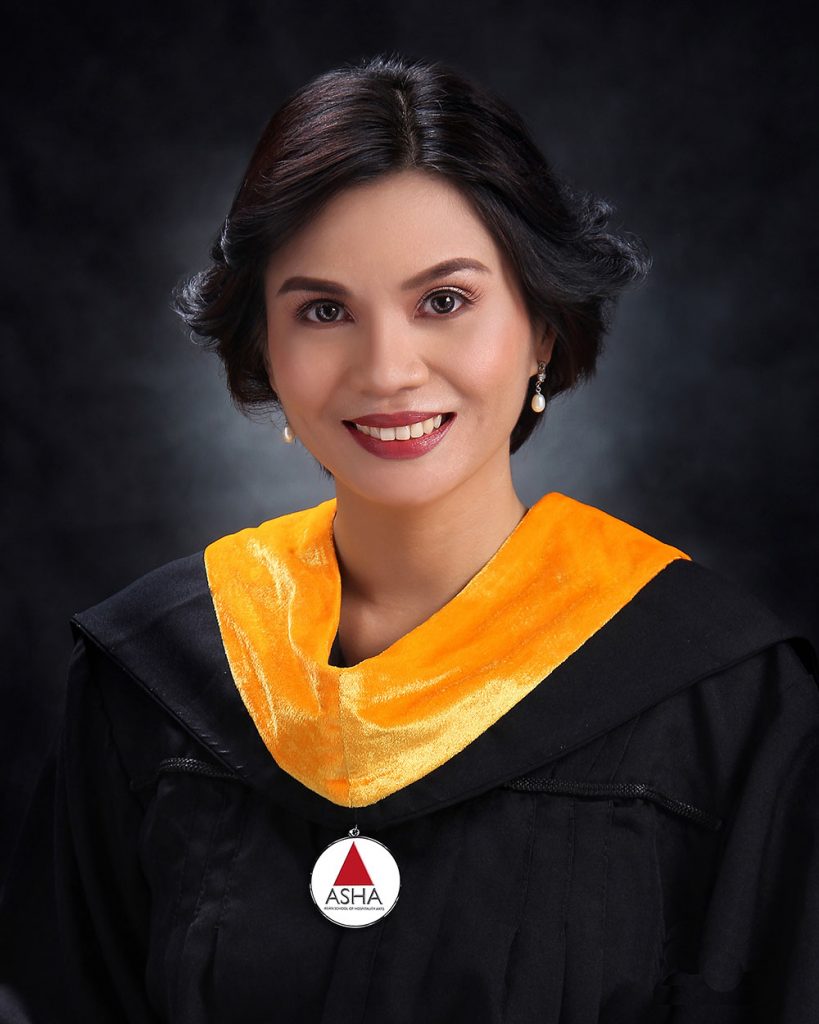 Breed of New Leaders 
ASHA has been consistently producing quality graduates and which resulted in a high employment rate.  One thing here is clear here:  it brings out the best from its students. ASHA's key to have quality students is a healthy school environment. Although having a small population, keeping a small student-and-teacher ratio offers a more focus session with the instructor and its students in the classroom, the school has students coming from different backgrounds, and are fueled with same dreams and passion with the institution.
Misha Musngi, a 35-year-old student of Batch 2019, is one of the students that can attest to its good environment. Breaking the barriers and defying the odds as she's a living proof that age will not stop you in achieving your dreams, "I admit, the hospitality industry is a glamorous field and some industries are discriminating when it comes to age. But when I entered ASHA I learned from Dean Angie that age is just a number, ASHA will help you pursue your dreams," Musngi said.
Was once a lost star, Misha found her passion reignited when she entered ASHA, "I used to be a student from a university taking up commerce, but the fire was lost back then. It wasn't for me.  I went to different places to find that light once again. When I returned to the country, I saw my passion came back. Since the talk I had with Dean Angie, I get to love myself and also love more of what I am doing. I am very thankful." said Musngi.
Marcial Pimentel who's also part of Batch 2019 and is the recipient of ASHA's Environmental Management System Award also has a story to share about his experience. Pimentel who was once a medical technology student found himself to change hearts in the middle of the semester to pursue hotel and restaurant management, "I just felt that it wasn't for me so I went back to my first love and my passion which is for cooking," he shared.
Pimentel's goal was like the story of everyone: succeed in life and save enough for the family. But for him, the difference is to follow his wife and daughter abroad and to make the family whole again. With him finishing his studies, he's one step away to make that goal into a reality and his key ingredients to finish his study are more than just the people that are near to his heart, "Attitude will play a big role in success. Always be honest with yourself and follow your heart. Like from the lesson in culinary school, if you don't want what you're doing the results maybe half-baked. I also try to be the best version of myself, and do everything with integrity," he shared.
Eco-learning for a Sustainable Industry
Making it a unique hotel and restaurant learning institution, ASHA is among the few hospitality arts school in the world today that advocates green hoteliership anchored on a very dynamic Environmental Management System that continuously undertakes green initiatives for the tourism, hotel, and restaurant industry.
ASHA has become a pillar of hospitality arts education that pivots toward environment-focused practices embraced by every student, faculty member, and administrator. Its history and the future ahead have been etched at the very heart of Mother Earth.Enrollment is ongoing. For more information on ASHA, please call 928-2641/570-9246, or follow FB: Asian School of Hospitality Arts or website: http://www.asha.edu.ph.
Hits: 68