Michael Cacnio Presents Seeds of Wealth at The Art Gallery of The Manila Hotel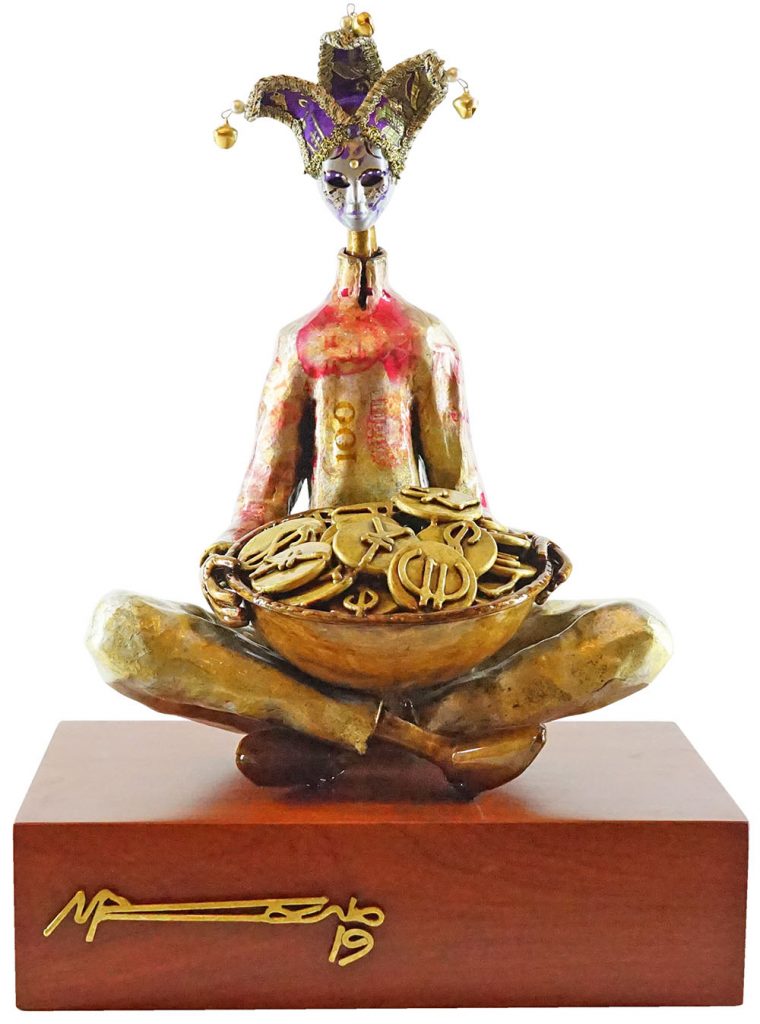 2006 TOYM awardee and World – class brass sculptor Michael Cacnio presents his latest works aptly titled Seeds of Wealth. It is a series of powerful graphic brass sculptures that depicts the bountiful sensation of handling money.
Through his artistic representation, Cacnio played with the idea of how people's usual goal is to attain riches. He wanted to convey the message that each one of us is capable of being prosperous, however it is only through sharing and extending our wealth that can make us truly successful in the quest for affluence.
Like a tree, we can never thrive without a seed. This seed is found within us , but it won't grow unless we know how to nurture it. Cacnio's Seeds of Wealth tells a story about how carefully handling monetary funds can lead to success.
Seeds of Wealth, which is presented by The Manila Hotel in collaboration with the Manila Bulletin Publishing Corporation, will be exhibited at the Art Gallery of The Manila Hotel from June 25 to August 31, 2019.
For enquiries, please call 527-0011 extension 1172.
Hits: 250