A Staycation Paradise in the Heart of the City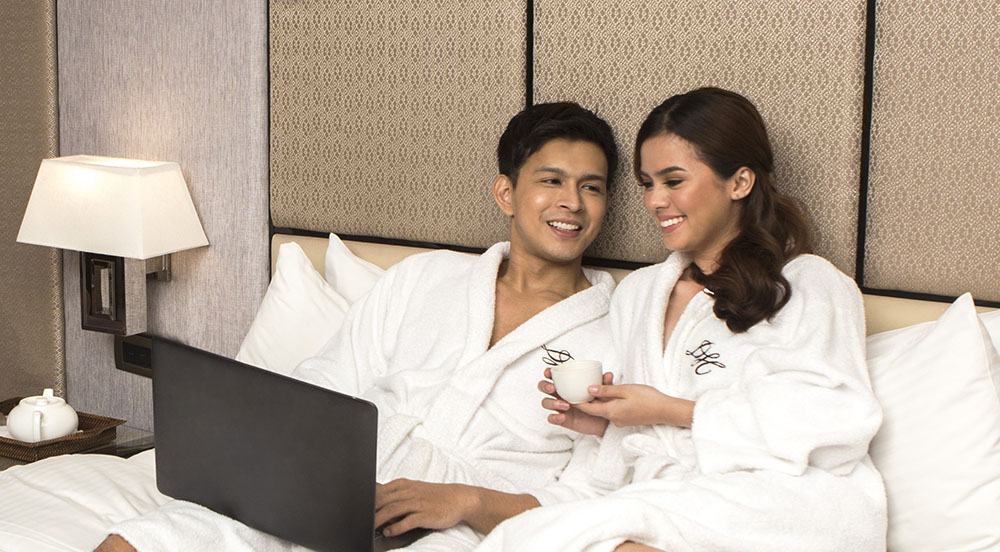 Nestled in the midst of the metro lies an urban hideaway. Renowned for its far-reaching city views, enchanting dining experiences and luxurious amenities, Diamond Hotel Philippines is perched along the majestic Manila Bay as an accessible and equally sublime staycation spot.
Relish the comfort of the indoors with a package that's all class and no compromise with The Deluxe Experience. Whether you're looking to just enjoy plush amenities or elevate your stay with a buffet breakfast, you can get your room rate at up to half-price when you book a Deluxe Room online. This room special is valid for both local residents and foreign guests until August 2019.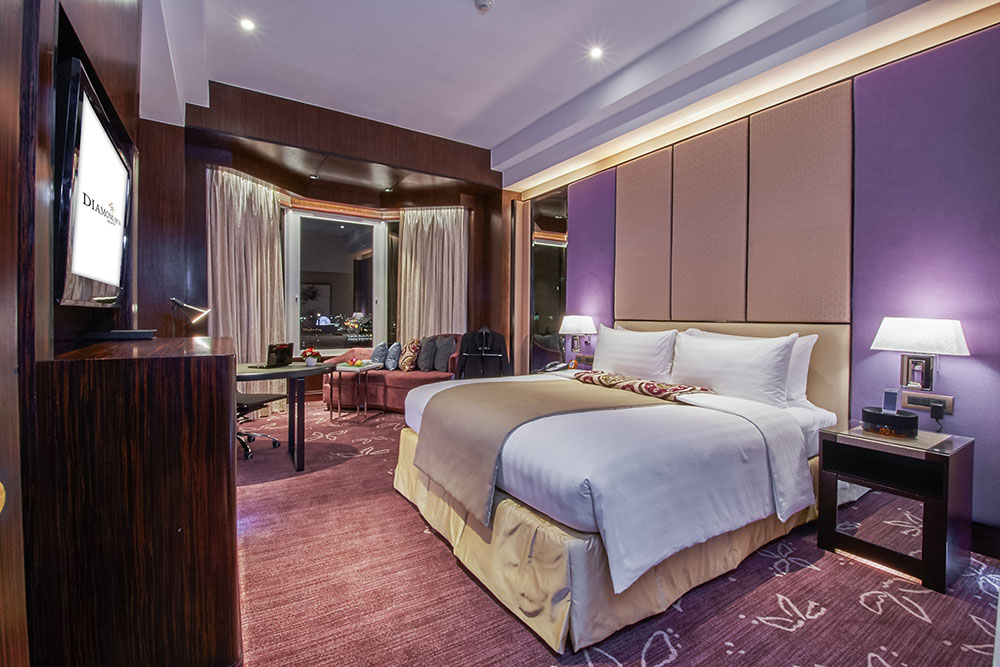 You deserve a quick getaway, and the Me Time Room Only Special is the go-to staycation package for guests looking to take some time off or for families yearning for a weekend of bonding. This local residents' offer comes with special inclusions, such as complimentary use of health and leisure facilities and 30% off in all restaurants, so be sure to pack a swimsuit and a big appetite!
Gray skies ahead? Don't let the rainy season dampen your spirits! Local residents can get Comfy and Cozy under the covers and watch the weather unfurl from a warm bed for a starting rate of Php5,500 nett per night for a Deluxe Room. Buffet breakfast for two, dining discounts, and access to the Health Club and Spa are but only a few of the inclusions that will make your stay twice as comfortable as it already is. Park your umbrellas with us until to September 30, 2019.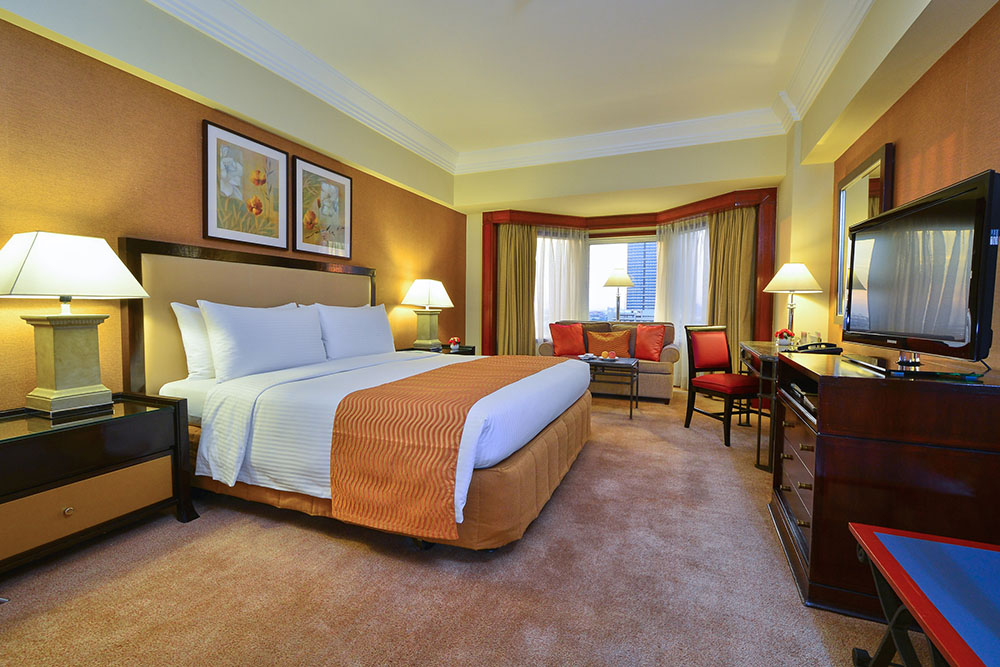 Seeking a guest experience that's a cut above the rest? Elevate your stays with the Diamond Online Membership! With exclusive room rates, dining credits and discounts, and privileges for a truly remarkable stay. Simply register online at diamondhotel.com/member and view a full list of member benefits.
With an array of room packages to browse through and a special membership to grant you only the best of guest treatment, Diamond Hotel Philippines invites you and your family to discover why one need not travel far for a relaxing weekend off or a lavish getaway.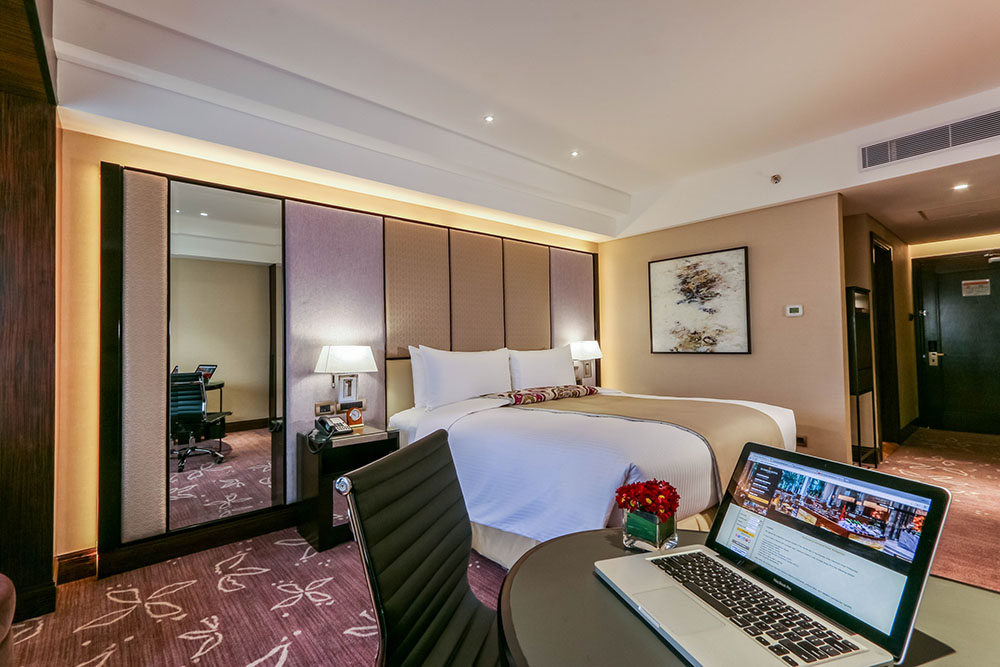 For room reservations please call (632) 528-3000. All promotions are not valid in conjunction with other promotional offers. Prior reservations are encouraged. Diamond Hotel Philippines is located at Roxas Boulevard corner Dr. J. Quintos Street, Manila. For inquiries, please call (632) 528-3000 or email guestservices@diamondhotel.com. For more information on Diamond Hotel Philippines, please visit www.diamondhotel.com. For hotel updates and special offerings, follow the hotel on Facebook, Instagram and Twitter at DiamondHotelPh.