Say Goodbye to Refrigerator Storage Woes with these 5 Amazing RefHacks
The lack of storage space in a refrigerator can limit the family's grocery shopping and food safekeeping. Constantly worrying about where to put new food items, as the fridge seems to always be full? Worry no more as Samsung DA presents five RefHacks to organize and free up storage in the fridge.
1. Use Clear Containers
Use clear containers to easily identify which type of items are inside. Try containers that are sleek and stackable to utilize every inch inside the fridge. If there's a gathering at home and trays and large containers are needed to be stored, then one will need a fridge that can give a maximum storage capacity.
The newest model of Samsung 3-Door Side by Side refrigerator with SPACEMAX technology has thinner walls compared to traditional refrigerators. This innovation is equipped with special high-urethane insulation technology which provides plenty of room in the drawers and shelves to store your weekly grocery shopping, and various sizes of food containers.This innovation functions without affecting its cooling performance and creates more space without increasing its external dimensions or compromising energy! It also has various clear panels strategically placed for maximum storage and easier view to keep everything neatly and efficiently organized. Quickly find and take out the things you need whenever you need them.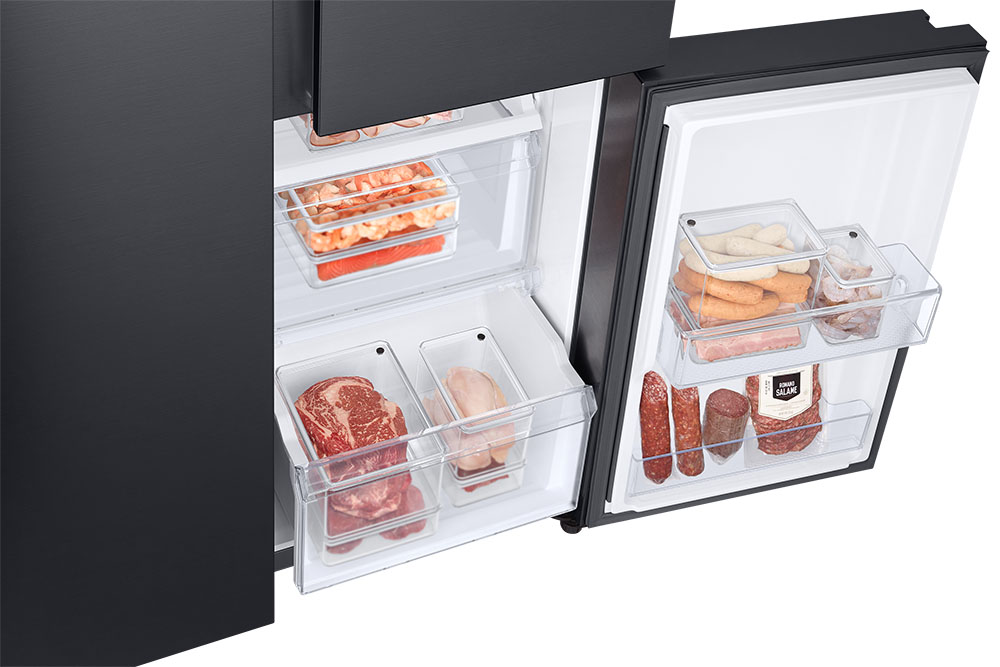 2. Plan the Zones
Refrigerators have optimal zones for different types of food items. Utilizing these helps food stay fresh and have a longer shelf life. By compartmentalizing, there's also no need to dig deep inside to find the item. Get a fridge like the Samsung French Door and 3- door Side by Side refrigerator thathas more flexibility because of its FlexZone technology that preserves the optimal freshness of different kinds of food in each zone! With just a touch, the compartment can easily be converted
from fridge to freezer using its four pre-set temperature settings: Fridge, Chill, Soft Freeze and Frozen.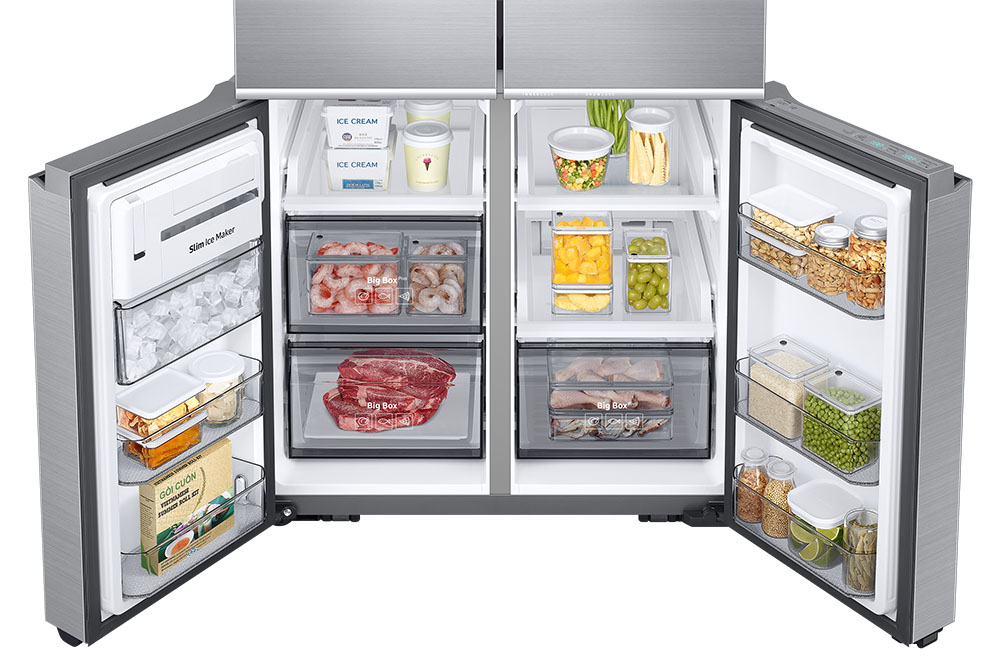 3. Transfer Liquids
Having an assortment of water containers, milk cartons, and juice boxes can eat up a large amount of door space in your refrigerator. Transferring these liquids to uniform containers can solve this common issue and free up some valuable space. If that still eats up a chunk of the refrigerator space, then the newest Samsung 2-Door Side by Side refrigerator that comes with a dispenser for both water and ice (cubed and crushed) can be a convenient upgrade!
This grants a fast access to cold and iced beverages. With this, it's also easier to prepare smoothies, and ice-cold drinks that the family can enjoy.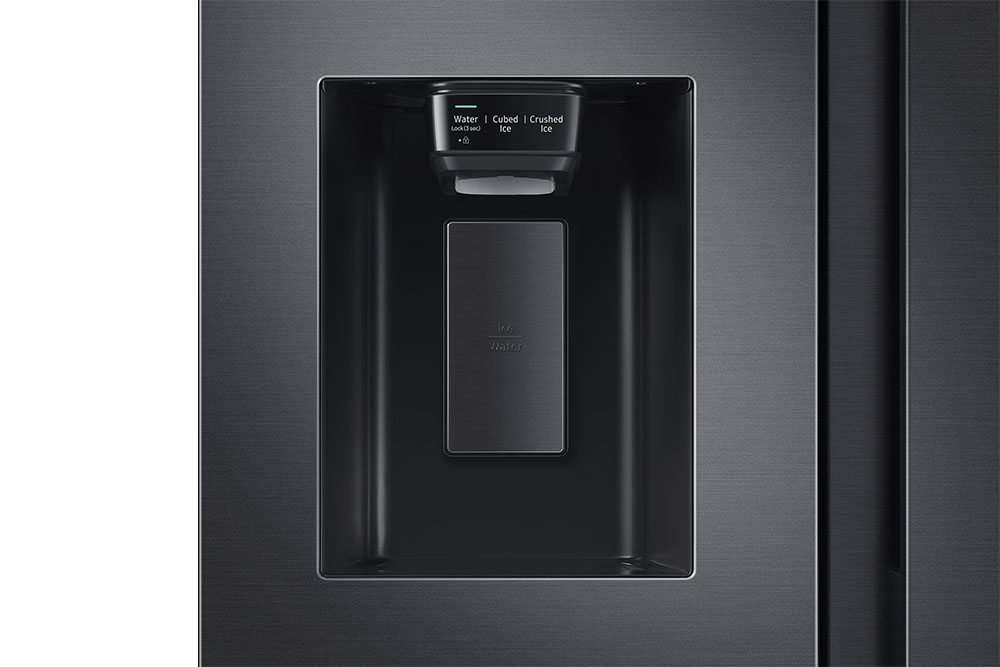 4. Avoid food waste with strategic placements
Place leftovers and prepared snacks that are easy to consume in the top-shelf level of the fridge. This way, one can easily see which food item to consume first and avoid missing it out. Samsung French Door refrigerator allows a more accessible way to get food items with its Food Showcase feature. This feature allows minimal door opening so the refrigerator stays cool all throughout.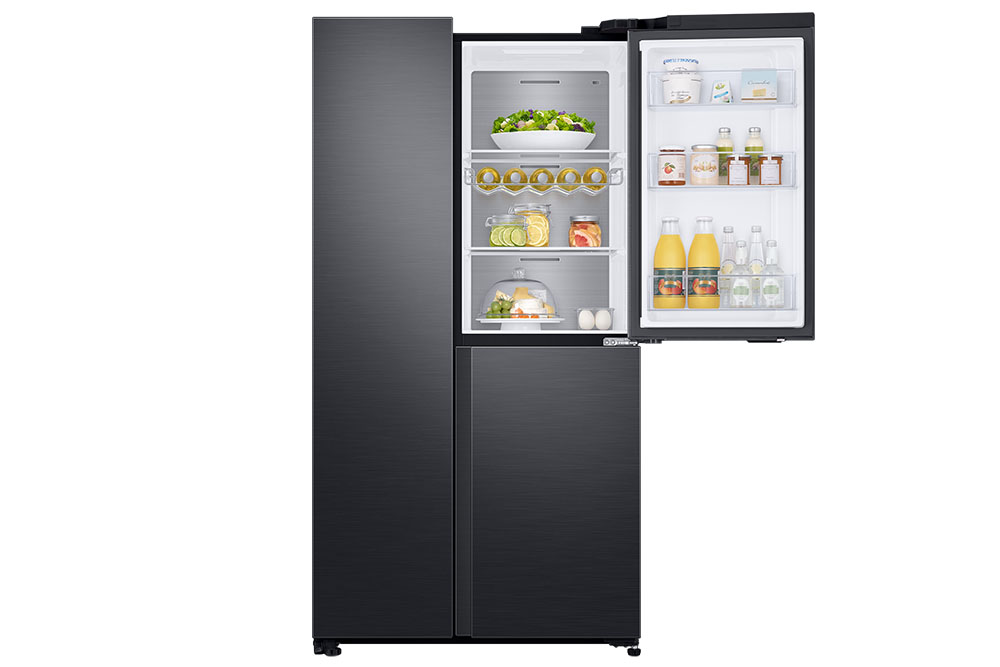 5. Label areas
Labelling the fridge compartments might seem like an extra and unnecessary step, but it gives the benefit of easily remembering where and when items are stored. This helps in keeping track of soon-to-be expired food, and if there's a need to fill up on stocks. Label an area with "Eat me first" where all the expiring food are placed together to avoid waste. Print them in a plastic sticker sheet to make sure it stays longer or have a handy file to switch up labels when needed.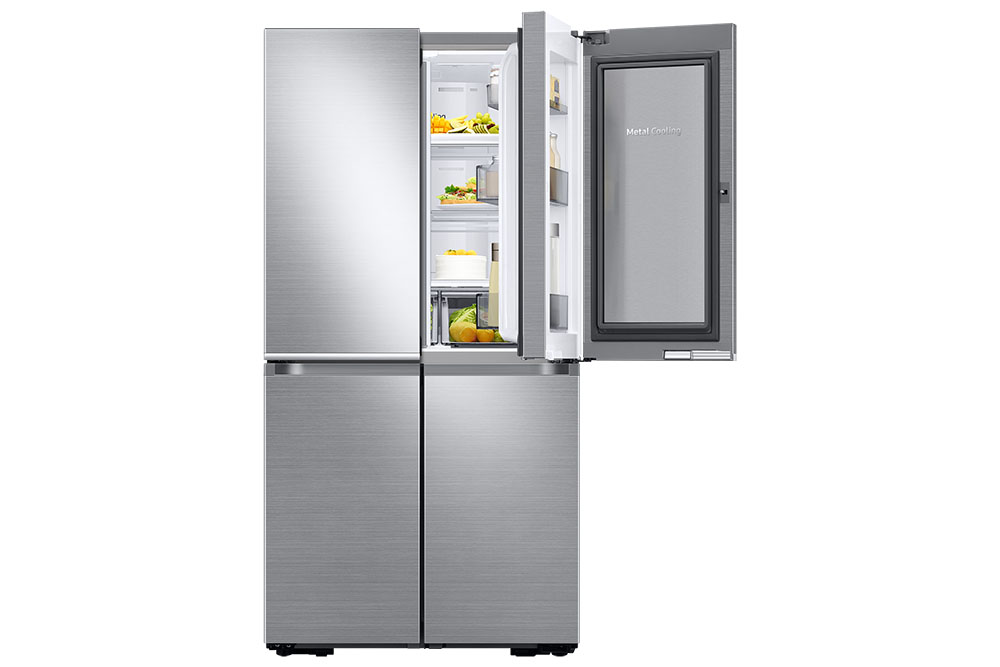 Try these tips to address the usual storage issues brought about by lack of storage space. The new Samsung Refrigerator models also address the storage issues by providing more organized spaces for the family's food items. These are equipped with innovative technologies that not only solve storage woes but ensure that that food items are kept on its best quality.
Check out the table below to know more about the newest models of Samsung's refrigerators: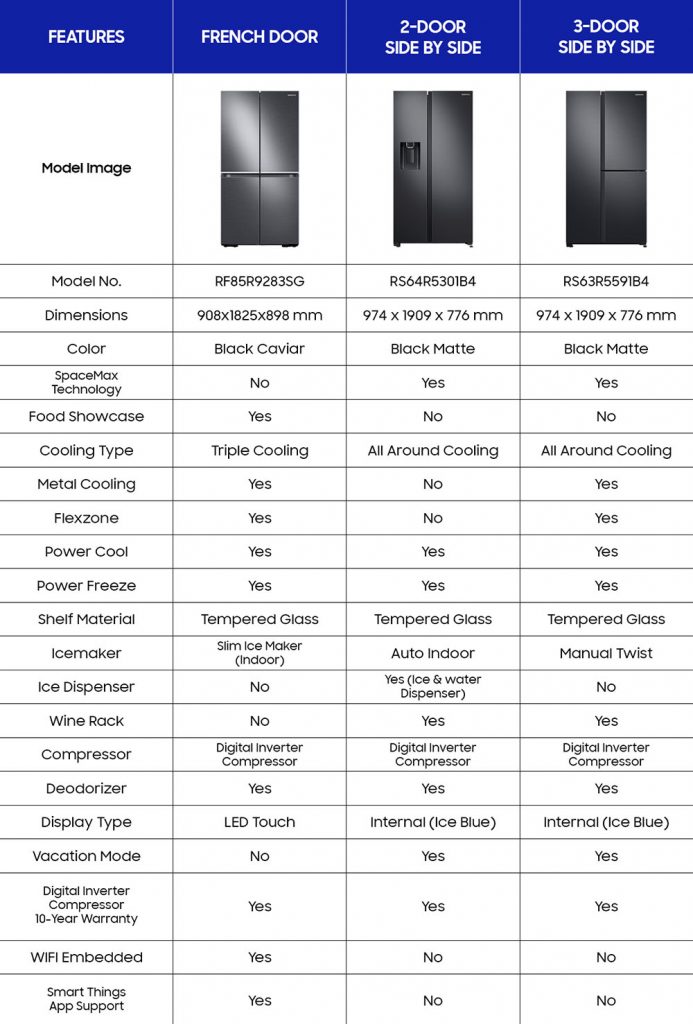 Know more details on Samsung's newest refrigerator models by liking SamsungPH on Facebook or visit https://www.samsung.com/ph/refrigerators.