Action Against Hunger Introduces Love Food Give Food and ₱100 for 5 Challenge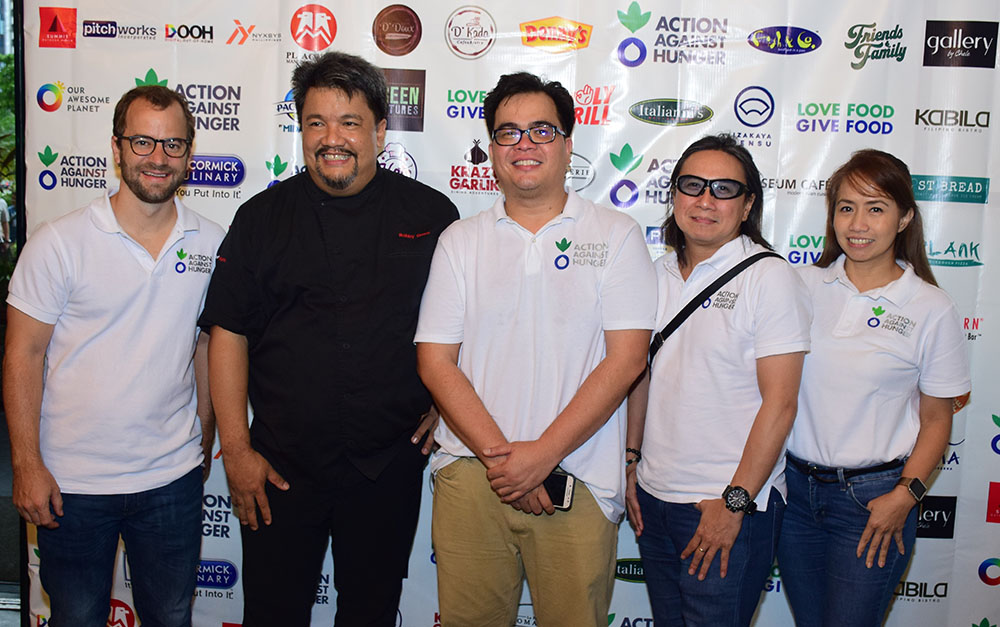 On the frontline in the fight against malnutrition in nearly 50 countries is global humanitarian organization, Action Against Hunger (AAH). During a press event at Green Pastures in BGC, AAH announced initiatives that will enourage the public to help them reach more children with lifesaving treatment while developing long-term solutions to stop the them from becoming malnourished in the first place.
An estimated 33.4% or 4 Million Filipino children under 5 years old are malnourished according to the latest survey conducted by the Food and Nutrition Research Institute of the Department of Science and Technology. Malnutrition affects the whole nation by slowing down economic growth. The Philippines loses P220 billion annually due to child malnutrition according to a 2018 report from the United Children's Fund (UNICEF), Department of Health (DOH), and the National Nutrition Council (NNC). The country is ranked as 9th among countries with the highest number of malnourished children.
"Children suffering from malnutrition may never attain their full possible height, have weaker immune systems, and their brains may never develop to their full cognitive potential. They will face learning difficulties in school and get sick more often. If not treated in the first 1,000 days of a person's life, the effects of malnutrition are irreversible and will last that person's whole life," explained AAH Country Director, Guy Halsey. Malnourished children become underdeveloped adults that contribute little to the economy and use up more of the country's healthcare. Malnourished mothers give birth to underweight children, who in turn face a higher risk of physical and cognitive impairment – perpetuating the cycle of poverty.
"Poverty, diseases and epidemics, natural disasters, and conflict are the four main causes of malnutrition in the Philippines," enumerated Halsey." To address these, AAH has projects in Nutrition and Health (NUT), Water, Sanitation, and Hygiene (WASH), Food Security and Livelihood (FSL), and Disaster Risk Reduction (DRR). "More than half of AAH's projects in the Philippines has a WASH element in its intervention plan because overcoming malnutrition is more than access to nutritious food; it requires the body to be able to absorb the nutrients in the food. When children are infected by bacteria and viruses that lead to diarrhea, they often eat less food and have a reduced ability to absorb the nutrients in the food they eat," he rationalized.
For AAH to continue their projects, they need help. And this is where their two campaigns come in. Love Food Give Food was previously known as Restaurants Against Hunger. Since 2016, its goal has been to ignite the active participation of food establishments and food lovers to stop the upward trend of extreme hunger: malnutrition. Love Food Give Food helps make food good in more ways than one. "Unlike its previous version, Love Food Give Food is not limited to restaurants. We hope to get the support of all types of food establishments; food kiosks, bakeries, cafés, carinderias, and even home-based online food vendors," said Fundraising and Resource Development Manager Dale Nelson Divinagracia.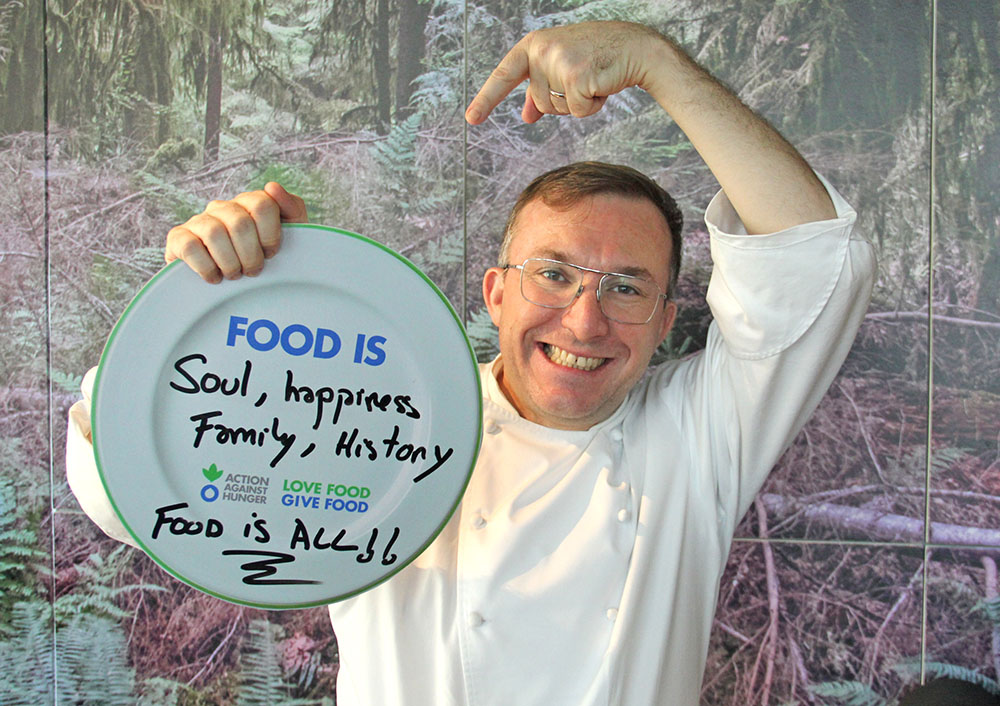 Food establishments who would like to participate will choose 1 or 2 or more special items from their product list. These items are identified as "Charity Dishes". For every purchase of these Charity Dishes from October 1 to December 1, 2019, a portion of the sale will be donated to AAH's projects. "To be part of the movement against hunger, all they have to do is go to www.lovefoodgivefoodphilippines.org, and click the "join now" button. The campaign is very easy to implement, it doesn't entail much cost, and it unites the business staff and customers for a cause," guarantees Divinagracia.
Customers can do their part by patronizing the participating food establishments and purchasing the charity dishes within the Love Food Give Food campaign period. They can also spread the word and invite friends and family to support the campaign. "This year, we also made it possible for people to directly donate to Action Against Hunger. Some food establishments will have donation boxes in their premises," added Divinagracia.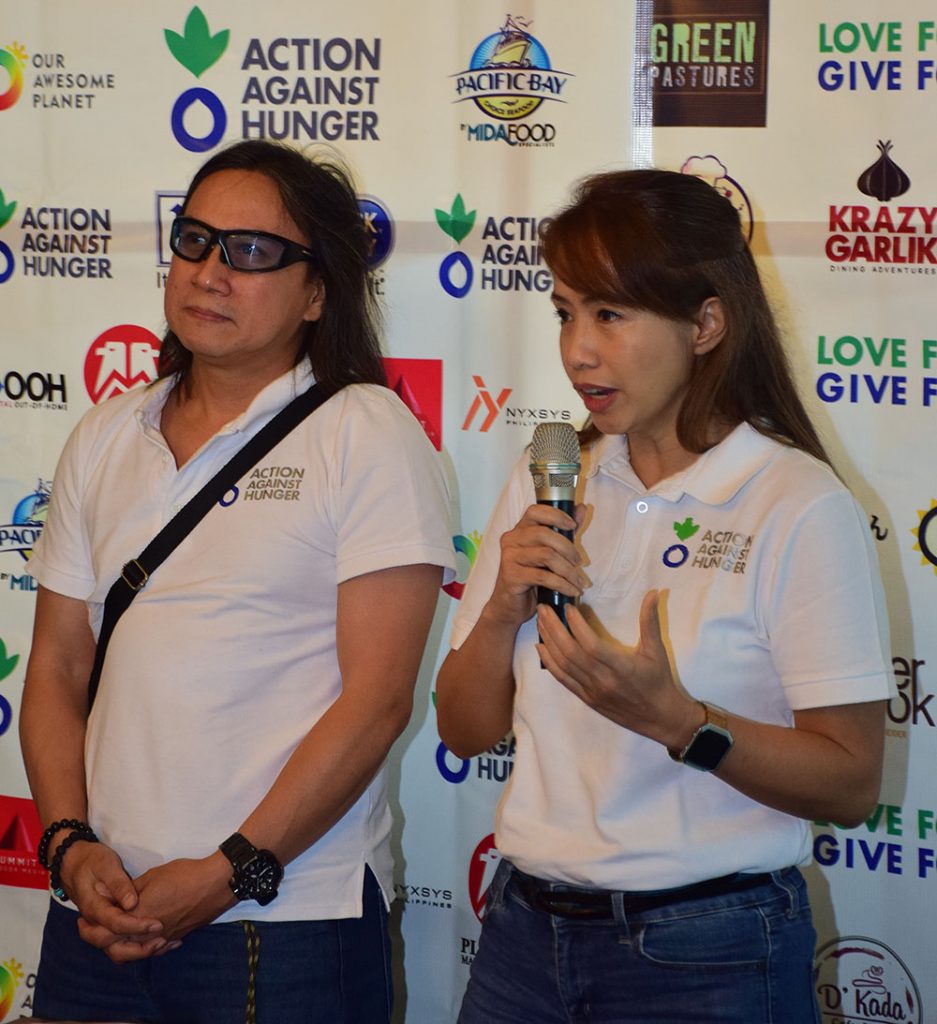 As of writing, the establishments that have confirmed their participation are: Alba, Baker & Cook, Buffalo Wild Wings, Bulgogi Brothers, Café Mediterranean, Chef Laudico OK Café, Chelsea Kitchen, Chotto Matte, The Coconut Club, Corner Tree Café, Cyma, D' Doux Cafe & Patisserie, D'Kada Cafe & Bistro, Denny's, Fish & Co., Friends & Family, Gallery by Chele, Green Pastures, Holy Grill, Italianni's, Izakaya Sensu, Kabila, Kats Happy Food, Krazy Garlic, La Petite Fromagerie, The Lost Bread, Modern Shanghai, Mom & Tina's Bakery Café Providore, Plank, Saboten, Sunkissed Café, Terraz, Texas Roadhouse, TGIFridays, and Village Tavern.
Another campaign under Love Food Give Food is the ₱100 for 5 Challenge. According to the 2015 Family Income and Expenditure Survey of the Philippine Statistics Authority, the average family monthly income is estimated at P22,000, and 41.5% of it is spent on food. This equates to P300 daily or P100 per meal. The challenge for homemakers is to create a nutritious and delicious meal while staying within the family budget.
"We presented this challenge to our partner chefs and they came up with healthy dishes that are within the budget of ₱100 for 5 persons," related Divinagracia. Our Love Food Give Food ambassadors, chefs Rolando and Jac Laudico of Chef Laudico Guevarra's and OK Café were game from the onset. Chef Rolando created Tinola Arroz Caldo with Malunggay Pesto while Chef Jac prepared Fish Soup with Kamote Fruit and Leaves and White Rice. Chef Chele Gonzalez and Chef Carlos Villaflor of Gallery by Chele collaborated and produced Chicken Tinola with Fideua. Chef Robby Goco of Cyma/Green Pastures/Souv, who can be credited for the ₱100 for 5 idea whipped up Kare-kare Rice with Binagoongang Tokwa.
Their recipes are available on www.lovefoodgivefoodphilippines.org with easy-to-follow videos directed and produced by Rapunzel Eliserio-Laurel. "We would like to invite more people to take on the challenge and submit their recipes to us. The submitted recipes will be shared with our beneficiaries during the health, hygiene, and sanitation promotion sessions that we conduct in all our projects," Divinagracia appealed.
Love Food Give Food is supported by campaign ambassadors Chefs Rolando and Jacqueline Laudico, as well as Chef Chele Gonzalez, Chef Carlos Villaflor, and Chef Robby Goco. Sponsoring the campaign are McCormick Culinary, Pacific Bay by Mida Food, PL Aguila Manufacturing, and Chef Laudico Guevarra's. We are also collaborating with Digital-Out-Of-Home (DOOH), Nyxsys, Pitchworks, and Summit Media Outdoor. The campaign is also supported by ourawesomeplanet.com.
To know more about Love Food Give Food and ₱100 for 5 Challenge, visit www.lovefoodgivefoodphilippines.org. On Facebook, follow @LoveFoodGiveFoodPH and @ActionAgainstHungerPH, on Twitter search #EndHungerPH. Other hashtags are #LoveFoodGiveFoodPH #100for5Challenge #ActionAgainstHungerPH
Hits: 86