A truly 'Green' holidays at Cravings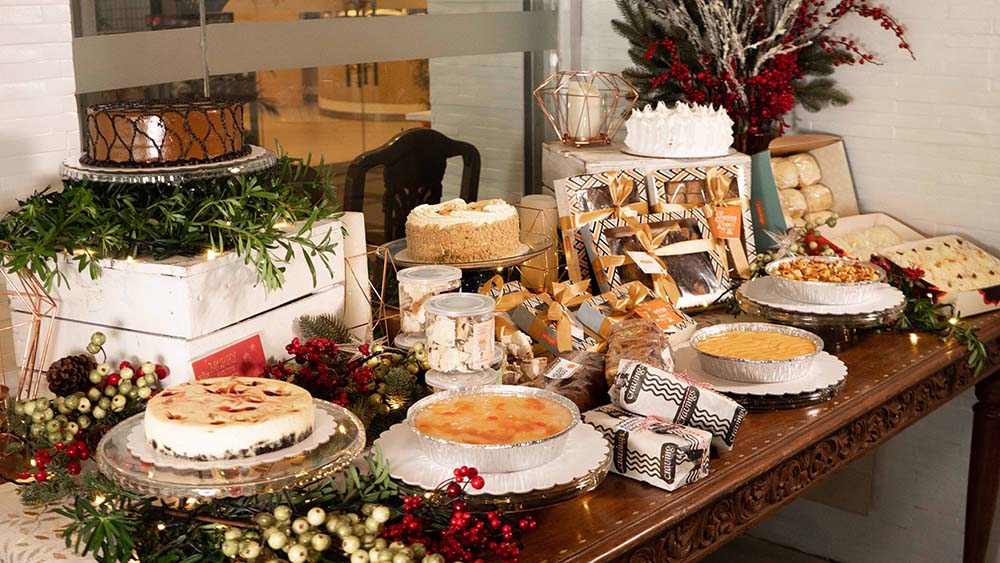 It is the most wonderful time of the year and at Cravings, it is not an excuse not to go "green". A restaurant brand of three decades, born from the dreams and passion of mom-and-daughter tandem of Annie Guerrero and Badjie Trinidad, Cravings has evolved to become an eco-conscious restaurant that cascades its green practices to its customers.
Ma'am Annie is a known environmentalist who has published various books on how to live a waste-free lifestyle. Thus, she is also the inspiration behind the green advocacy of Cravings.
With this, Cravings is offering for the first time a "Green Christmas" packages highlighted by a sustainable menu made with local produce and prepared through sustainable low energy zero-waste methods.
"We want to show our customers and clients that it is possible to go green even with your events and catering," says Pia Trinidad, Cravings' Business Development Head and a granddaughter of Ma'm Annie. "This is more relevant these days as we know that whatever we do has an impact on our climate and our one and only planet — the Earth. We might as well be responsible citizens who uphold environmentalism in our deeds and daily life."
The "Green Christmas" offered by Cravings, perhaps the only one of its kind in the market today, features two sets. The lunch/ dinner buffet menu Set A features appetizers such as Root Crop Chips and Tomato Mango Salsa and Annie's Organic Salad. Hot Selections include Free Range Chicken with Rosemary Garlic Rub, Organic Spaghetti Bolognese, and Roasted Seasonal Vegetables. Desserts include Seasonal Fruit Platter and Table Praline Brownies.
For Set B, start with Sopa de Molo and Annie's Organic Salad. Hot Selections include Pancit Palabok, Fried Lumpiang Labong, Seared Tilapia with Coconut Pineapple Relish, and Chicken Inasal. Cap it off with Assorted Kakanin and Seasonal Fruit Platter.
Adding to the festive mood, one can also have Cravings' Organic Lechon Station, where one can feast on roast pig with crackling skin and tender meat.
Of course, as Cravings is known for its wide selection of food offerings, one can also customize or create their own menu. Choose from a wide selection of appetizers such as Tomato and Basil Bruschetta, Chicken Liver Pate and Crostini, and Vegetable Crudite with Blue Cheese Dip. For soup selections, there is Truffle Mushroom Soup, Seafood Chowder, Roasted Pumpkin Soup, among others. There are also beef, pork, and chicken selections and a wide array of pasta and vegetable dishes.
Cravings is best known for its cakes and one should not miss the Mango de Crema, the Salted Caramel Cake, Tres Leches, or the popular Cookies, S'mores and Chocolate Barks.
For inquiries about Cravings Green Christmas and catering, call (02) 726-2712, reach their Viber at 0977-0645453 or email salesexec@cravingsgroup.com. Follow their Instagram and Facebook @thecravingsgroup.
Hits: 85