STB and Traveloka's "Let's Go Around Singapore Lah!" booklet, designed for savvy travelers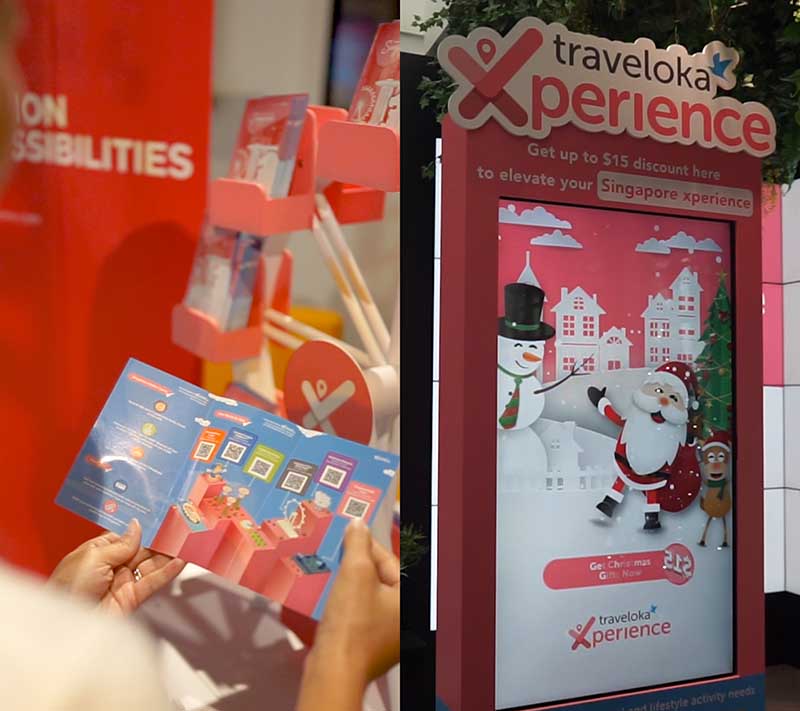 Pinoy travelers looking to kick off their year of adventures with a trip to Lion City can find inspiration from the "Let's Go Around Singapore Lah!" travel booklet – a specially-curated booklet created by the Singapore Tourism Board (STB) and Traveloka, the region's leading digital travel, lifestyle, and financial services booking platform. The travel booklet was designed for tourists to discover more of Singapore's hidden gems, popular attractions, and unique experiences. Filled with vouchers to help savvy tourists make the most of their trip, the travel booklets are up for grabs at Singapore Visitor Centres (SVCs) at Orchard gateway, Kampong Glam, and Funan.
From the hip, eclectic neighborhood in Kampong Glam to the biggest shopping malls along Orchard Road, Singapore has many exciting places for tourists to visit. Inspiring travelers to uncover some of these must-see attractions, the travel booklet directs tourists to locations across Singapore by using QR codes.
Within the travel booklet are many vouchers, amounting to S$15 each, along with fun facts, travel tips, and recommendations of Singapore's best-kept secrets including lesser-known attractions and activities like the National Orchid Garden and the Tiger Brewery tour which can be booked from the Traveloka Xperience.
Since April 2019, STB and Traveloka have launched 6 campaigns across different countries to show the diverse and limitless possibilities in Singapore. The number of Singapore offerings on Traveloka's platform has increased to over 200 product listings today.
"The Singapore Tourism Board is pleased to support Traveloka in promoting local offerings to visitors through the various SVCs. Southeast Asia is a key market for STB, with Indonesia, Malaysia, the Philippines, Thailand and Vietnam consistently within Singapore's top 15 visitor source markets," said Mr. John Gregory Conceicao, Executive Director of Southeast Asia, Singapore Tourism Board. "Through this collaboration – and the larger STB-Traveloka MOC – we hope to encourage Southeast Asian visitors to spend more time in Singapore, and to explore offerings and experiences that they may not initially have been aware of."
Terry Santoso, head of Marketing of Traveloka Xperience also shared, "This partnership further underscores Traveloka's commitment to promoting tourism across the region. Since launching in Indonesia in 2012, Traveloka has evolved to become a discovery platform where Traveloka Xperience not only provides consumers with a way to book travel to their favorite destinations, but it also serves as a one-stop solution for consumers to enrich their journey through various engaging activities."
The "Let's go Around Singapore Lah!" travel booklet will be available at the three SVCs below until November 15, 2020:
● SVC Orchard: 216 Orchard Rd, orchardgateway@emerald, Singapore 238898
● SVC Funan: 107 North Bridge Road Basement 2, Singapore 179105
● SVC Kampong Glam: 55 Bussorah Street, Singapore 199471
Hits: 117