Taste Authentic Taiwanese Flavors as ERSAO Banawe Re-Opens!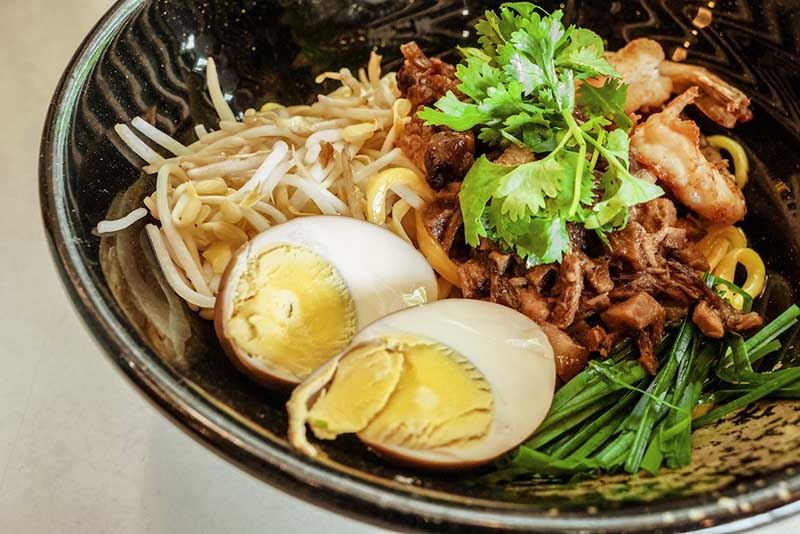 Rarely do we encounter an authentic restaurant that stands the test of time. To do so, the restaurant must remain relevant to the crowd, getting on with the modern trends while still preserving its traditions. This is how ERSAO, an authentic Taiwanese restaurant, has managed to succeed despite the changing times and is now celebrating 20 fruitful years in the business.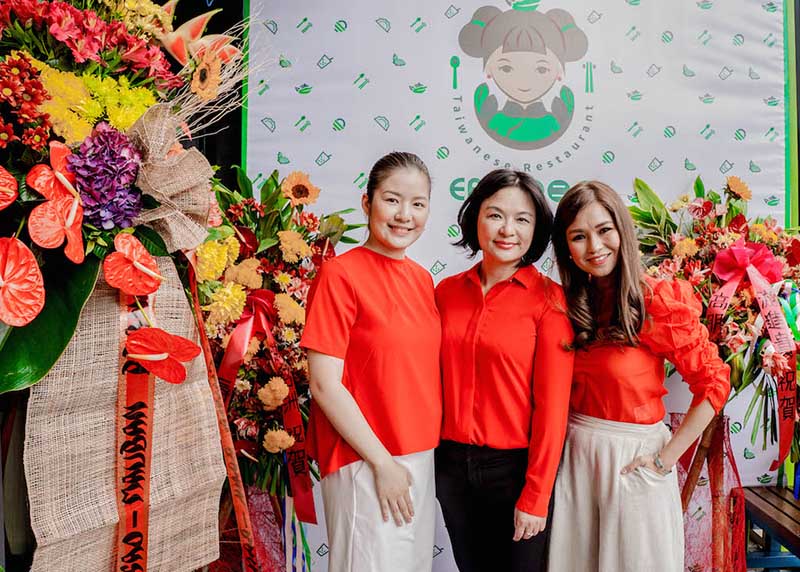 The term "ER-SAO" is actually a set of Chinese words which means "wife of the second eldest brother in the family" (or second sister in-law); a reference to the family placement of the founder and President, Ms. Joy Yao, previously a restaurant owner from Taiwan who has since lived in the Philippines.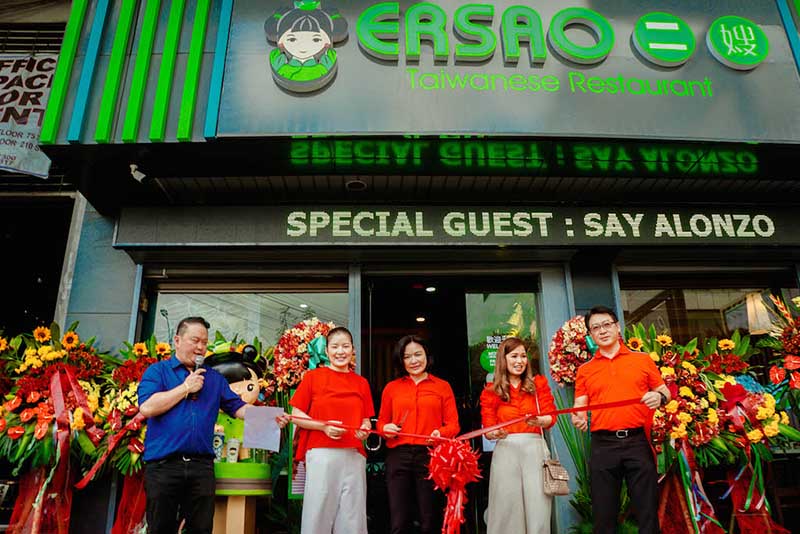 What started out as an individual milk tea shop in Banawe, Quezon City in June 2000, is now a restaurant chain with more than 30 branches and franchisees all over the Philippines. Today, ERSAO celebrates the grand re-opening of their 2nd Banawe branch which now adapts an updated brand logo and a modern interior design imbibing a more minimalist look while maintaining hints of Chinese traditional architecture – referred collectively as ERSAO 2.0. Throughout the years, ERSAO has expanded its menu from just milk teas into a whole line of Taiwanese snacks like dumplings, specialty noodles, rice toppings, and more.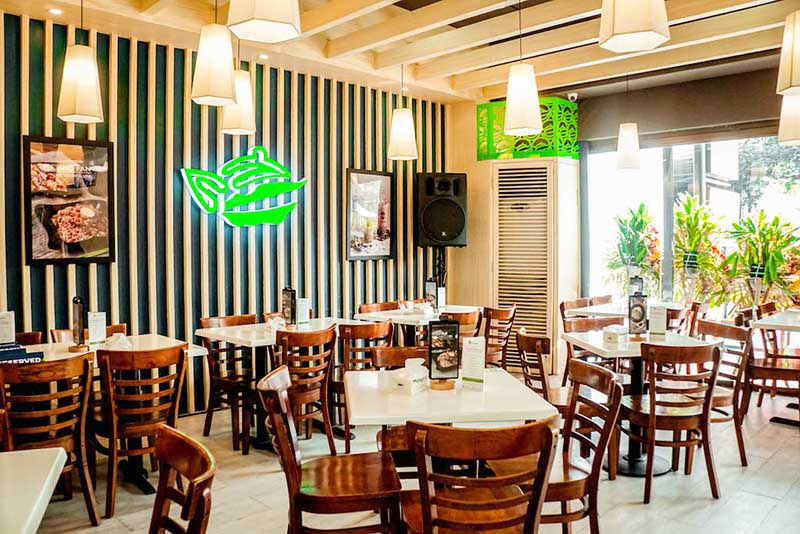 Authentic Taiwanese Flavors: Food and Beverages
Among the reasons why ERSAO remains a favorite Taiwanese restaurant by many is its quality food and beverages.
One of ERSAO's bestsellers is the Signature Beef Noodles – a large serving of thick noodles, a rich broth, and braised beef. A perfect side dish would be the Soybathe Dumplings – a freshly steamed delicacy bathing in a special soy sauce.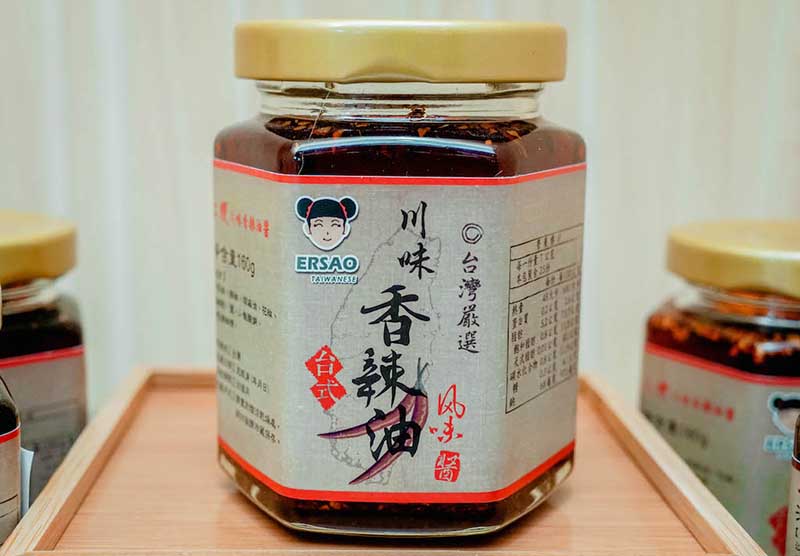 Want something to thrill the palate? Then the Spicy Squid should do it! It sits in a plate like onion rings and is perfect for a nice afternoon snack with a refreshing tea.
"Another crowd-favorite in the menu is the Beef Genji. It is made with fine noodles which can be among sotanghon, egg, and original; depending on your preference. A generous slice of meat tops the soup, and a savory broth completes it." shares Ms. Charlene Hsieh, ERSAO General Manager.
While staying true to its Taiwanese roots, ERSAO incorporates other Asian flavors to its dishes as well, appealing to the palate of many more restaurant-goers.
Other bestselling dishes include the Pantan Noodles, Bola-Bola-Troops, Taiwan Beef Rice, the highly flavorful Savoury Seafood Pancake, and Pork Chao Fan.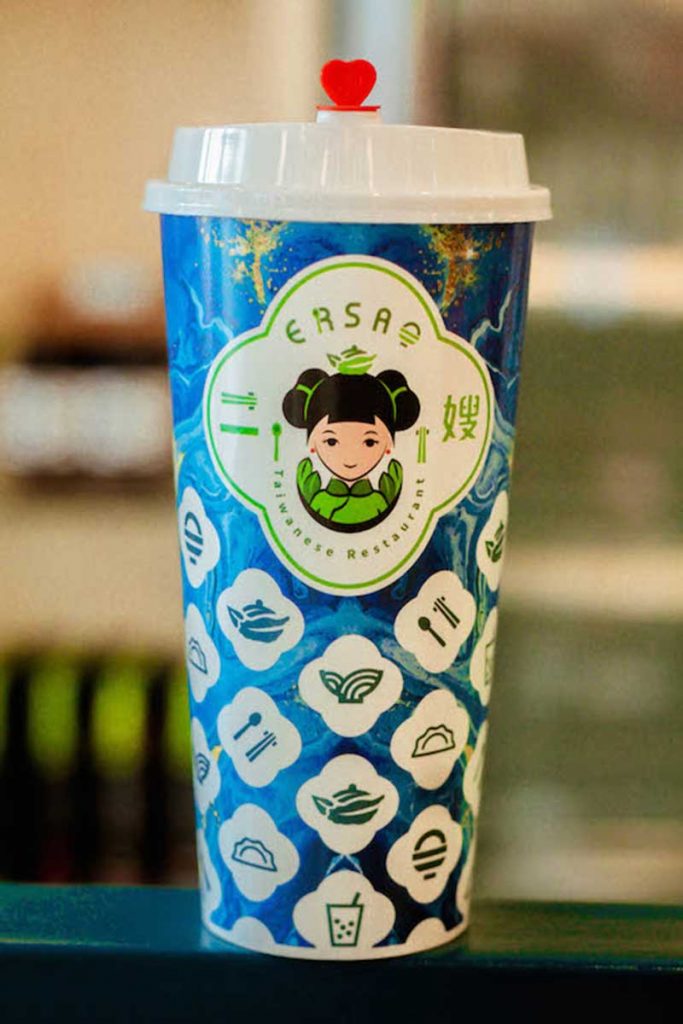 A Milk Tea Pioneer
With the milk tea craze in recent years, ERSAO has capitalized on the trend by improving and diversifying the flavors it offers. Serving milk teas and fresh fruit shakes since its birth in 2000 – long before the influx of several other brands – ERSAO is considered a pioneer of bringing Taiwanese milk tea flavors in the Philippines.
A clear crowd favorite from the menu is the classic Pearl Milk Tea, which is not too sweet and you can really taste the tea flavors. In the fresh fruit shake category, the Filipino-inspired flavors stand out, such as Avocado and Buko Pandan.
They also offer different specialty beverages, such as Shimmy Mo Cha or Summer Mint. A freshly brewed selection is also available, where you can try some Japanese Roast Milk Tea or the Yo Che Green Tea Cold Brew.
With its unique flavors and rich taste, it is obvious that ERSAO is a veteran in the milk tea business, and it only continues to improve and innovate through the years.
If you are looking for a place where you can try authentic Taiwanese flavours with your family and friends, ERSAO is the way to go! From its signature noodles to classic tea drinks that stood the test of time for the past 20 years, ERSAO manages to give us foreign flavors that tastes homey and familiar while maintaining quality.