Baumann Living and Tylr Home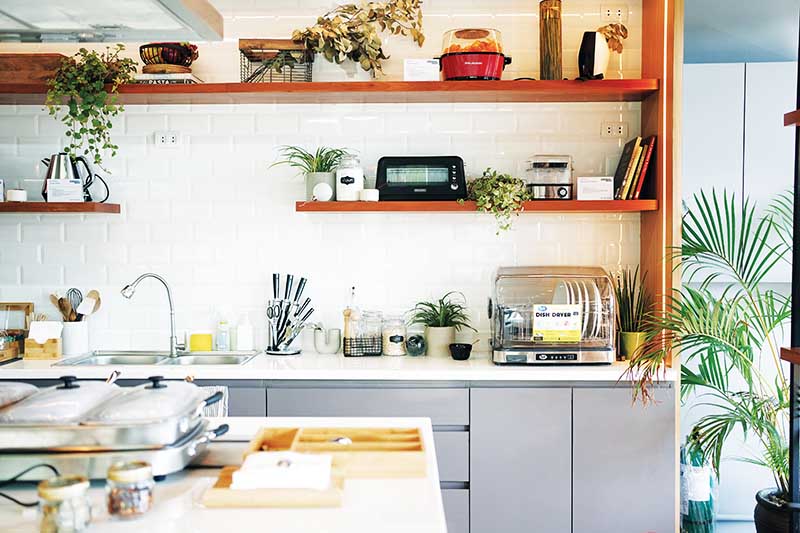 Visiting appliance showrooms is always a fun activity. You get to see the latest and best products, and even get to test them. In this age of shopping online and getting things delivered, actually seeing products up close has become a bit of a rarity. Getting a feel for the quality of items, getting to press buttons and turn knobs, lifting them to feel if the products seem solidly built—all these things can only be done in stores and showrooms. While the convenience of shopping through your phone is a luxury many of us take advantage of, when it comes to home and kitchen appliances, nothing beats seeing and holding the real thing.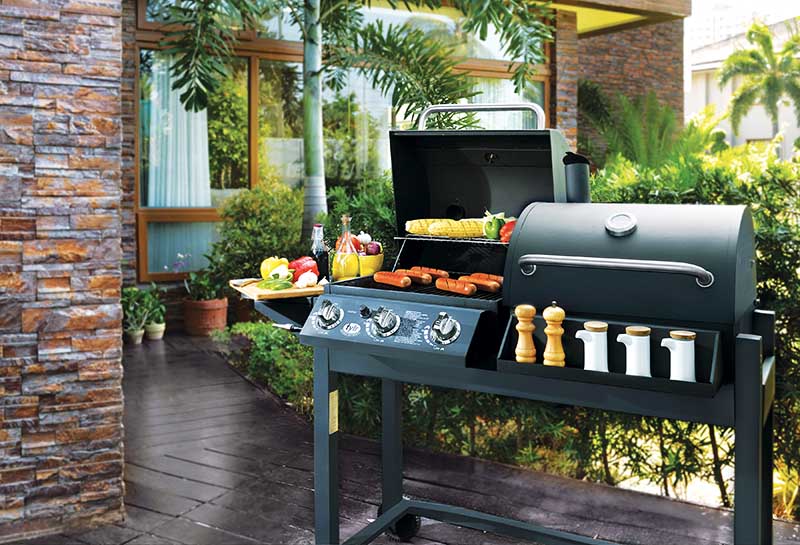 Conveniently located right in the middle of the metropolis, Baumann Living and Tylr's showroom in Greenhills provides customers a venue to browse their extensive line of home and kitchen appliances. Designed like a trendy home kitchen, the Baumann and Tylr showroom and service center gives visitors a feel of being in someone's home. The large island cooking and prep area, the white subway tiled backsplash on the main wall and wood all over with a scattering of indoor plants make the space quite inviting. Of course, being a showroom, quite a number of Baumann and Tylr appliances are displayed throughout for visitors to see.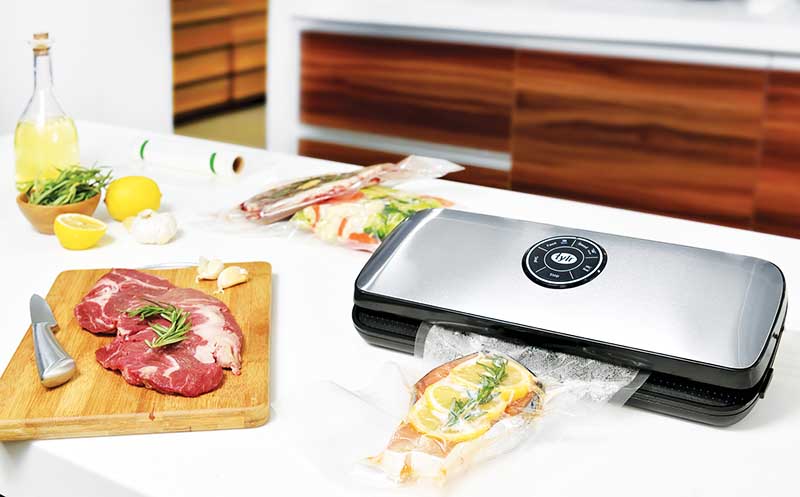 I am quite familiar with Baumann and Tylr products, which are exclusively available at S&R Membership Shopping. Being a weekly shopper at S&R, these are the same products that I keep eyeing every time I am there. From fans, to coffee machines, to vacuum cleaners and multi-cookers, between Baumann Living and Tylr, it seems that they've got all our home needs covered.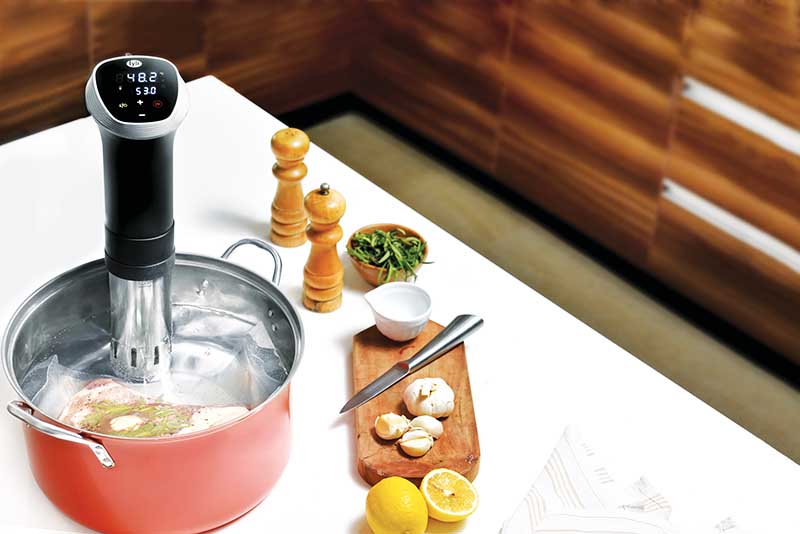 Tylr Home
My very first Tylr appliance was their Sous Vide Precision Cooker. Cooking sous vide was something that used to be done only in professional kitchens. The heating apparatus, called an immersion circulator, heats water to a precise temperature, thus enabling cooks and chefs to accurately cook and keep food at an exact temperature. The results were perfectly tender meat, precisely cooked vegetables, and steaks that are cooked to the exact doneness edge to edge. It was a revolutionary way of cooking, but sadly, the equipment used was just way too expensive and cumbersome for home use. Enter Tylr's Sous Vide Precision Cooker. With foolproof functions and a sturdy, easy to use design (you just clip it onto any heatproof container) cooking sous vide couldn't have been made simpler. And most importantly, the price was so much cheaper than anything on the market. I've had my Tylr Sous Vide Precision Cooker for over two years now, and I added a Tylr Vacuum Sealer too. Great products, accessibly priced and innovative, Tylr has definitely made a fan out of me.
Aside from the Sous Vide Precision Cooker, Tylr has made a name for themselves with practical and reliable products such as their Hot-Air Dish Dryer, Bottom Loading Water Dispenser and 2-in-1 Cordless Vaccum Cleaner. Their outdoor BBQ Grills are also popular.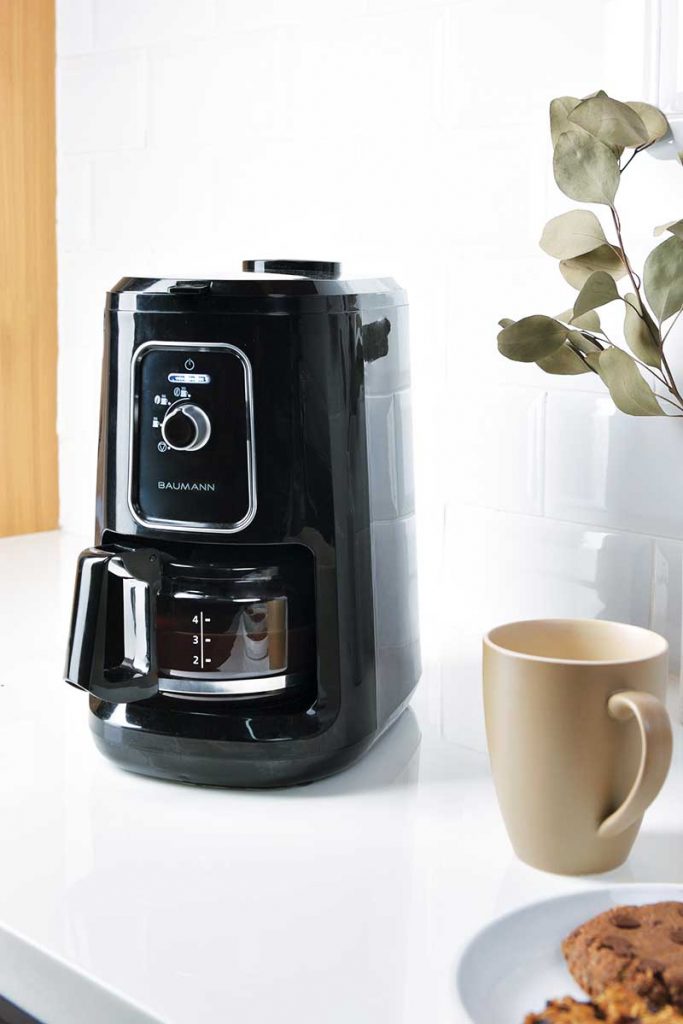 Baumann Living
If Tylr creates appliances for the entire home, Baumann has only one place in mind—your kitchen. With products designed to help you create better meals more conveniently, it also doesn't hurt that their products have some of the best designs. Of course, function is always a priority, but having appliances that are useful as they are pretty to look at adds even more value. Products such as the Grind and Brew Coffee maker, where whole roasted beans can be ground to your liking and brewed all in one machine offers unmatched convenience. The Horizontal Slow Juicer keeps ease of cleaning in mind unlike the other brands that have so many parts and nooks where pulp can get stuck in. The Baumann Food Dehydrator is as gorgeous as it is functional. Ever thought of making your own dried fruit and vegetables, even making chicharon at home? Drying pork rinds is a breeze with the Baumann Food Dehydrator.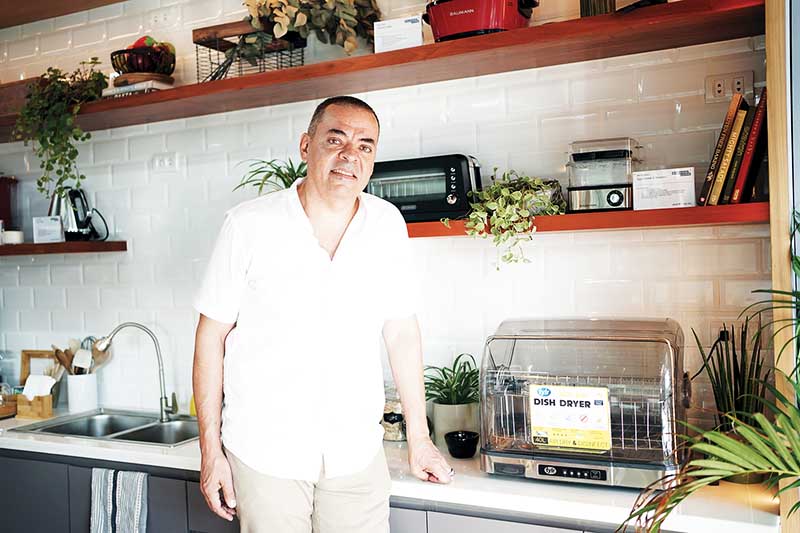 With no less than Mr. Alejandro Morillo, Tylr and Baumann Living Brand Manager for the Philippines, touring us in their showroom, we got a firsthand look into the philosophy behind both brands. As Mr. Morillo himself explained, "I'd like to think of it as us finding the perfect balance between quality, design, function and affordability. I think we've achieved that." Looking at their product lines and actually having a few of their products myself, I couldn't agree more.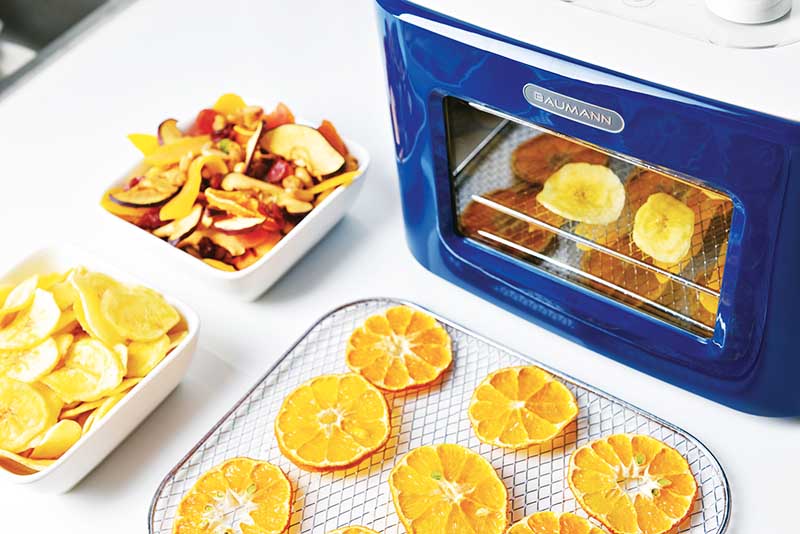 Tylr and Baumann Living products are exclusively available at S&R Membership Shopping.
Hits: 1615