URC extends community support to other parts of the Philippines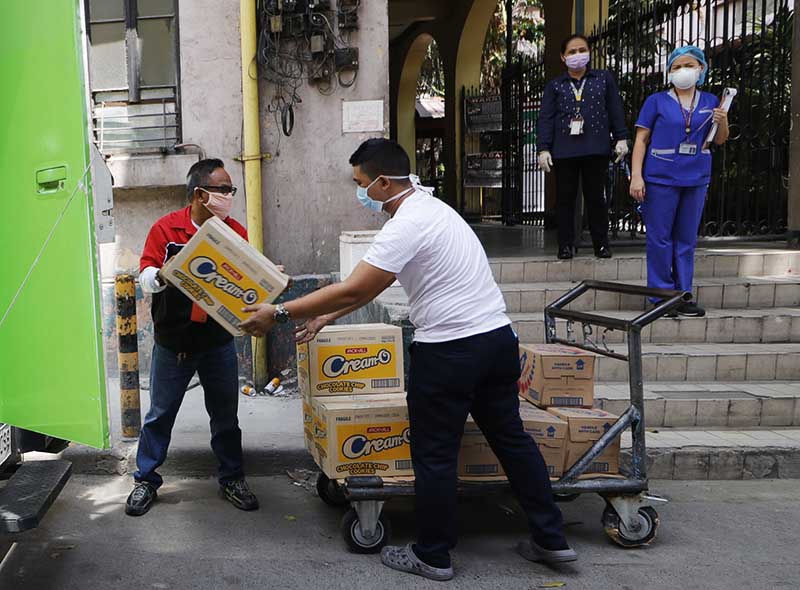 Universal Robina Corporation (URC) has expanded its efforts to communities in other areas of the country, to help mitigate the spread of the deadly coronavirus in the country.
URC Sugar and Renewables Division (URC SURE) is donating relief goods as well as sanitation and hygiene products to various checkpoints and Disaster Relief and Rescue Management offices in Negros Occidental, Negros Oriental, Batangas Province, Panay island and Tuguegarao City.
URC, along with the Gokongwei Brothers Foundation (GBF), has donated cases of Great Taste Coffee, Nissin Noodles, Vitasoy Milk, Magic Crackers and other food products to local government units.
These donations have so far reached policemen, soldiers and barangay officials manning checkpoints, in some cities in Metro Manila as well as Tarlac, Laguna, Batangas and Pampanga.
URC and GBF have also been distributing snacks, biscuits, candies, soymilk and instant coffee to several hospitals and checkpoints. These include the Philippine Lung Center, East Avenue Hospital, the Philippine Heart Center, Research Institute for Tropical Medicine, and the Department of Health's Regional Epidemiology Surveillance Units in the National Capital Region and Region 4A.
"Since this problem is not just unique to Metro Manila, we are trying to extend our efforts across the Philippines. We're all in the same boat, and we all must do whatever we can to help those in the frontline giving their all to keep all of us safe," said Irwin Lee, URC president & CEO.
The Gokongwei Brothers Foundation earlier created a P100-million fund to support the government's efforts to contain the virus.
Hits: 121