RedDoorz Launches "Hope Hotline": A Mental Health Support Programme for Employees, Hotel Partners and Industry-at-Large
The company continues to amplify its regional Corporate Social Responsibility (CSR) initiative "Red Heroes" by introducing "Hope Hotline", a new mental health support programme to help employees, its hotel partners, and their staff to manage their emotional and psychological stress caused by Covid-19 realities.
"Hope Hotline" is made available in the Philippines, Singapore, and Indonesia.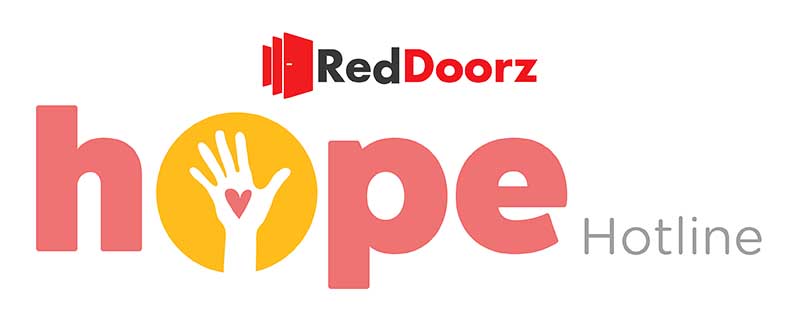 RedDoorz, Southeast Asia's largest and fastest-growing online hotel management and booking platform, today announced that it has launched "Hope Hotline" as part of its regional CSR initiative. The new programme acknowledges the different psychological challenges arising from COVID-19 situation and offers to support the mental wellbeing of its employees, hotel partners, and their staff by providing online counselling sessions through RedDoorz's partner counsellors and psychologists.
As people adjust to the new reality created by the pandemic and learn how to cope with a range of mobility restrictions and sudden changes to their everyday lives, feelings of fear, anxiety and stress can emerge and negatively impact Filipino's mental wellbeing. While RedDoorz is also knowledgeable of the 1.9 million workers in the "accommodation and food services" employment sector,the R.A. No. 11036 or the "Mental Health Act" was strongly implemented across the Philippines because the government was actively aware of the possible economic fallout of the said global health crisis.
"The ongoing pandemic has resulted in immense stress on the Philippine economy, their healthcare systems, and people. As Covid-19 continues to restrict mobility and the immediate outlook remains uncertain, many of us could be experiencing negative emotions detrimental to emotional and mental wellbeing. This is especially relevant for Filipinos working in the travel and hospitality industries who have also been subjected to many job-related stresses as the pandemic has caused major disruptions to businesses and their livelihoods. Through "Hope Hotline", we stand in solidarity with our employees and hotel partners and want to play an active role by helping them embrace the new normal more easily. We hope the counselling sessions will provide much needed relief, and spread positivity and optimism," commented Amit Saberwal, Founder and CEO, RedDoorz.
In light of the mobility restrictions, RedDoorz has partnered with several licensed counsellors and psychologists to conduct free counselling sessions remotely through online platforms for all RedDoorz employees and its hotel partners' staff.
Dr. Cely D. Magpantay, PhD,RPsyc,PRm, a clinical psychologist consultant at St. Luke's Medical Center and one of Hope Hotline's psychologists said, "The immediacy of transitioning to work from home and the decline of the accommodations sector drastically impact an individual's wellbeing. RedDoorz's Hope Hotline is very timely and essential to address the mental health of its employees and partners. This also anchors the thrust of the company to provide employees a better work life balance in times of crisis and, surprisingly, even that genuine care they have for their partner hotels. In this pandemic where stress is beyond one's coping, professional help can significantly impact the lives of people who need counselling/therapy to make them resilient. Hope Hotline can start the change from within, to build hope and restore self worth."
As part of the "Hope Hotline" programme, RedDoorz will also host a complimentary online webinar for all professionals working in the travel and hospitality industry during the last week of May. All industry professionals working in the travel and hospitality industries can join for free. The webinar will feature a panel of certified counsellors and psychologists who will impart essential skills and tips on managing daily stress while maintaining emotional wellbeing during this difficult period. Interested individuals can already sign up via: https://bit.ly/RDHopeHotline
Hits: 104