Renovate to Educate rolls out hydroponic farming in schools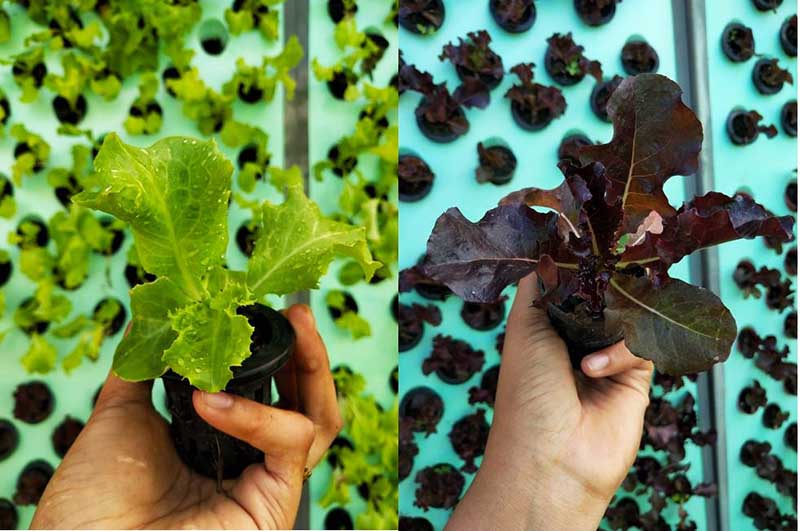 The enhanced community quarantine (ECQ) left many public spaces such as schools unattended. This opens opportunities to revive discussions on local community initiatives and one of the key programs admired by rED is the Gulayan sa Paaralan Program (GPP) initiative of the Department of Agriculture (DA).
Gulayan sa Paaralan is a government strategy to promote food security at the community level. In 2018, the Department of Education (DepEd) issued DepEd Memorandum No. 95 which calls for the maintenance of GPP in elementary and secondary schools where vegetable production and consumption among school children is encouraged for better health and nutrition.
Promoting urban farming in schools
For nearly 14 years, rED has been in the forefront of renovations and rehabilitation activities, with the help of its corporate and individual sponsors, in elementary and secondary schools across the country. Through the years, rED build events have planted over 3,500 trees and vegetables to-date in schools nationwide while aiding local educational institutions through classroom repairs, campus furniture fabrication, and school garden refurbishments. Through the concept of Gulayan sa Paaralan, improving education environments and urban farming meets an intersection point.
"We believe in elevating knowledge on agriculture in our local communities, especially in our current environment where movement of people, logistics, and resources are limited." said Ana Bobadilla, Executive Director of rED. "Food is a basic need for all, and cultivating the interest of the younger generation in food sustainability and urban agriculture is crucial today."
Involving the younger generation
According to SEARCA, the youth can contribute significantly to Philippine agriculture, which is responsible for roughly 15 percent of aggregate economic output[1]. Last year, the DA proposed the inclusion of agriculture as a school subject. There were discussions to expand the K-12 Technical Vocation track to accommodate this.
For rED, the idea is to introduce urban farming systems in schools. The aim is to raise awareness and teach food self-sufficiency through hydroponic farming.
"The hydroponic box is a great and simple way for kids to learn urban farming." said Bobadilla. "We are very excited to educate teachers and students to grow their own vegetables right in their campus."
Hydroponic farming for the young farmer
For the next five years, rED aims to roll out the hydroponic system to a majority of schools in the National Capital Region and in major cities in the Visayas and Mindanao. The system is an inexpensive cutting edge method that can constantly supply fresh healthy produce in school gardens.
Through hydroponic farming, leafy vegetables can grow to about 20% bigger and yield between 20-25% more harvests. Schools may use the produce in their own feeding programs and other food sufficiency initiatives within their own communities.
Since it is a system that does not require soil, hydroponic farming relies on nutrient-rich solutions for plants and vegetables to grow faster and year-round in a controlled environment without sacrificing its health benefits. It requires less space and logistics as it eliminates middlemen in the farm-to-table process and cost! With the country's expected transition to the new normal in the coming months, there is emphasis on contactless deliveries and limited movement in public spaces.
At present, rED offers potential partners the option to donate a hydroponic system where the school beneficiary will have a one year supply of mineral solution. Setting up this system will include online or actual briefing lecture demonstrations as well as online maintenance consultations. In the next 2 months, the first batch of 20-30 hydroponic boxes will be donated by Delbros Group and Good Greens + Co. to select schools nationwide which could grow 168 lettuces per school every 45 days.
rED also targets to launch its online hydroponic farming tutorials and webinar series for school teachers and non-teaching staff amid the COVID-19 pandemic.
"We have successfully grown lettuce and arugula and are working on cultivating mustasa and pechay. Despite the impact of the pandemic to rED's activities, we are optimistic that we will be back in helping schools rehabilitate their physical environment for improved learning of children." Bobadilla concluded.
To know more about the hydroponic box, contact Ana Bobadilla at ed.renovatetoeducate@gmail.com or at +639177310349.
---
[1] SEARCA. Attracting the Youth to Agriculture.