Meet Cadbury's New BFF: Chips Ahoy!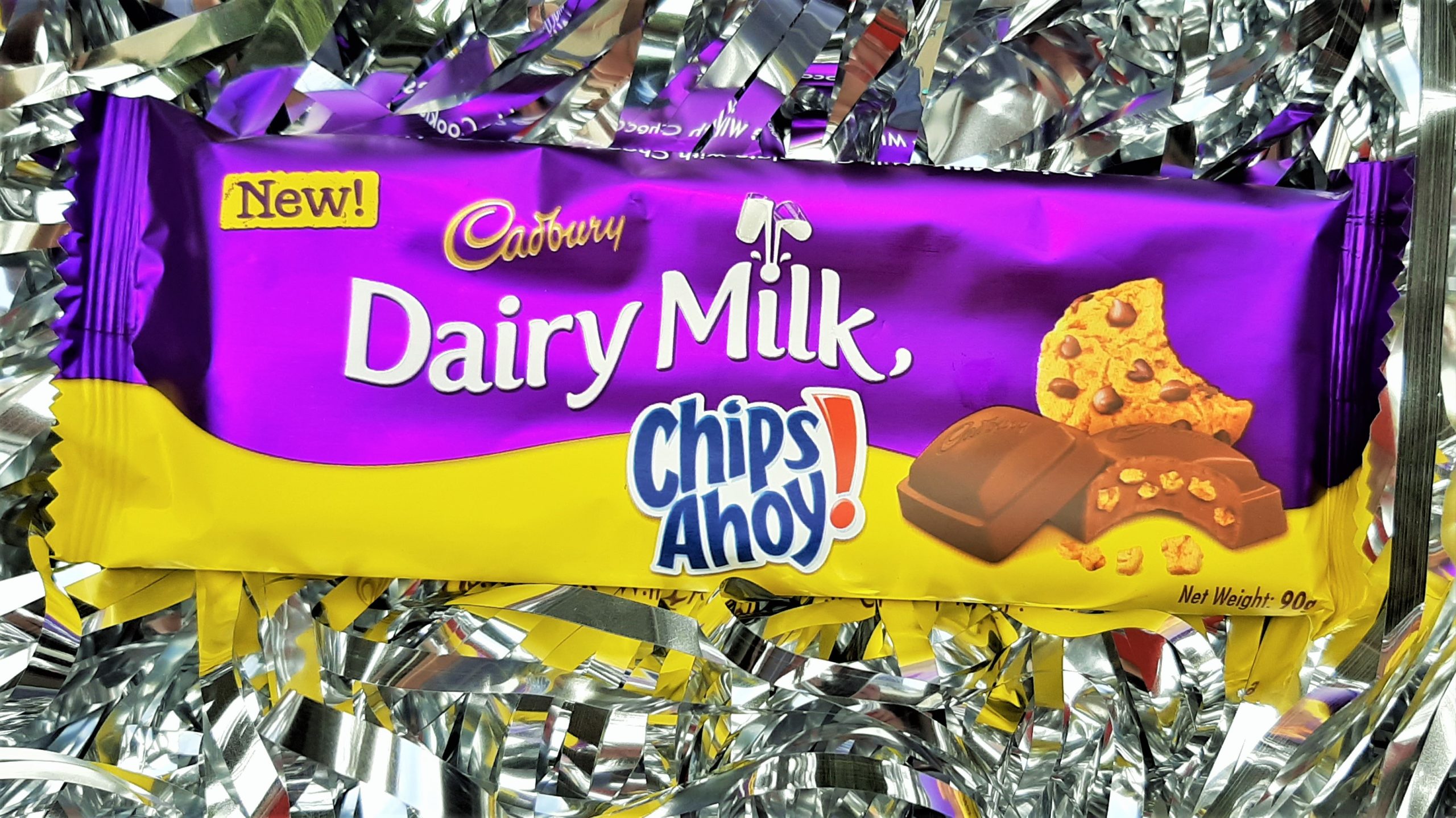 No doubt, uncertain times like these make us want to cherish bonding moments with our loved ones even more.
Cadbury Dairy Milk, the country's #1 premium chocolate brand, is here to give us yet another bonding moment to cherish and remember.
The brand recently welcomed a collaboration with one of the world's favorite cookie brands, Chips Ahoy! Because we need all the deliciousness we can get these days, the two powerehouse brands have combined to create: Cadbury Dairy Milk with Chips Ahoy! chocolate.
A powerhouse combo: Smooth + Chunky
Yes, it's as good as it sounds. This is a unique, leveled-up chocolate bar, filled with chunky Chips Ahoy! cookies for everyone to savour.
Putting these two together creates a snack experience like no other. The smooth and milky taste of Cadbury Dairy Milk joined by the beloved chunky cookies of Chips Ahoy! is the kind of chocolate bar that will add a burst of deliciousness to every bonding experience.
To remain the country's top premium chocolate brand, Cadbury Dairy Milk takes on a consumer-centric approach to snacking.
The brand is always looking to create enjoyable and unique snack experienes for consumers, powered by its global chocolate making knowhow under snacks company Mondelēz International. By combining chocolate with other brands within its broader family of snacks, consumers are provided with various combinations to indulge in. This powerful innovation gives a different spark to snacking occasions.
Cadbury Dairy Milk with Chips Ahoy! is part of the brand's series of chocolate collaborations which also includes Cadbury Dairy Milk and Oreo, and Cadbury Dairy Milk Bubbly.
The launch of this new product embodies the Company's purpose to provide the right snack, for the right moments in consumers lives.
Cadbury Dairy Milk with Chips Ahoy! is now available in leading supermarkets nationwide. This comes in two sizes: 40g at PHP 43.20 SRP and 90g at PHP94.50 SRP. Don't forget to follow Cadbury Dairy Milk on Facebook for more details about this product.
Since 1963, Mondelez Philippines Inc. has been providing consumers with delicious snack products for the past 57 years. Its product portfolio includes Tang powdered beverages, Eden cheese, mayonnaise and sandwich spread, Cheez Whiz spread, Oreo cookies, Tiger energy biscuits, belVita breakfast biscuits, as well as Toblerone and Cadbury Dairy Milk chocolates.
The company employs about 450 people in the Philippines, with a manufacturing facility in Parañaque City. Visit https://ph.mondelezinternational.com/home.
Hits: 377