THRIVING TOGETHER BEYOND 2020
Coca-Cola will continue to serve Filipinos and give hope even in the most unprecedented times
Fear. Disruption. Uncertainty. These words perhaps best sum-up the feelings felt by all Filipinos this 2020 in light of the COVID-19 pandemic. While some sectors were somehow able to weather the resulting storm slightly better than the rest, it is the most vulnerable who truly bore the biggest brunt and suffered the most.
In the midst of the uncertainties of the present and the future, one thing was certain for Coca-Cola, that the only way to bounce back from this hurdle is to look after, and be there for each other. That exactly is what the Company focused on throughout 2020– going beyond the challenges and ensuring the Company's presence in people's lives, especially those largely impacted by this crisis. And this purpose somehow defined a refreshing picture of success for a challenging year.
Beyond refreshing people to investing in the future of the PH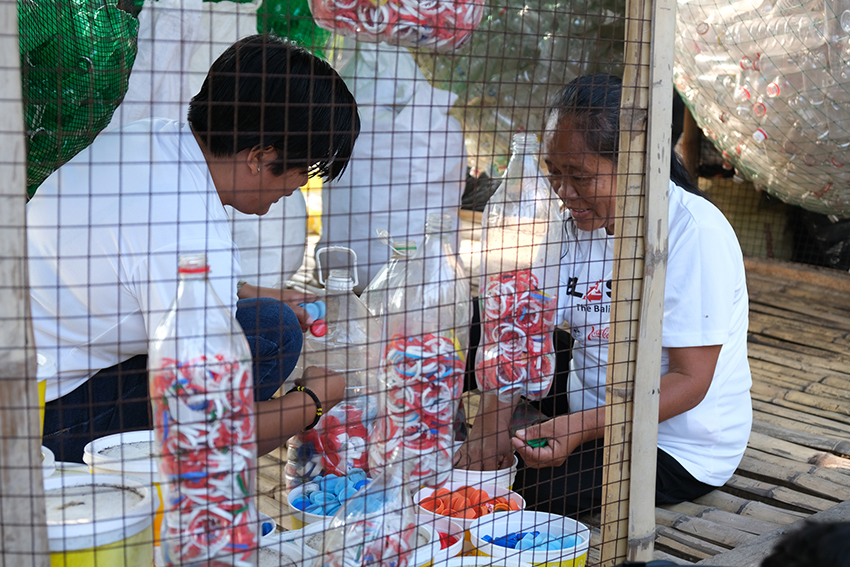 2020 was truly challenging but the Coca-Cola system in the Philippines remains confident that a better tomorrow awaits Filipinos. This is because the Company believes that just as how the Filipino – its employees, partners in the value chain, and communities – has fueled the domestic economy and its own growth through the years, the same indomitable spirit will inspire the country's rebound towards a much stronger future for all.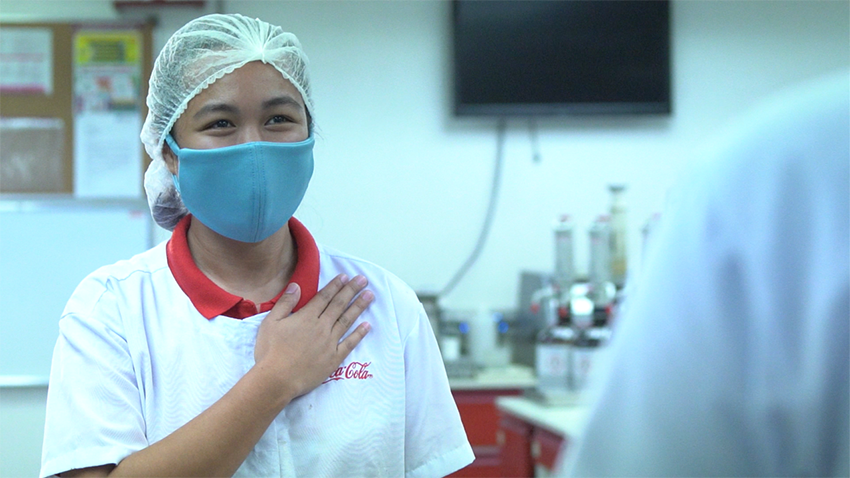 "Coca-Cola knows how much it's been a part of the lives of Filipinos, and we're appreciative of how they've warmly embraced the brand through the years," says Atty. Juan Lorenzo Tañada, Corporate, and Regulatory Affairs Director of Coca-Cola Beverages Philippines, Inc. (CCBPI), local bottling partner of the beverage brand. "It is because of this that we reaffirm our commitment to our fellow Filipinos, especially during these hard times. Rest assured we will be there for you as we collectively move towards a full and stable recovery and a better tomorrow."
To this end, CCBPI has invested an additional $22M, or approximately PHP1.1B, in its local operations for 2020, augmenting the original $73M investment already earmarked for the year. These investments are geared towards further expanding local production while spurring much-needed job creation. Furthermore, the company's commitment to environmental sustainability will see the establishment of a P1 billion recycling facility, PETValue Philippines, with the end in view of recycling the equivalent of every bottle it sells.
Beyond providing relief to enabling a sustainable recovery for Filipinos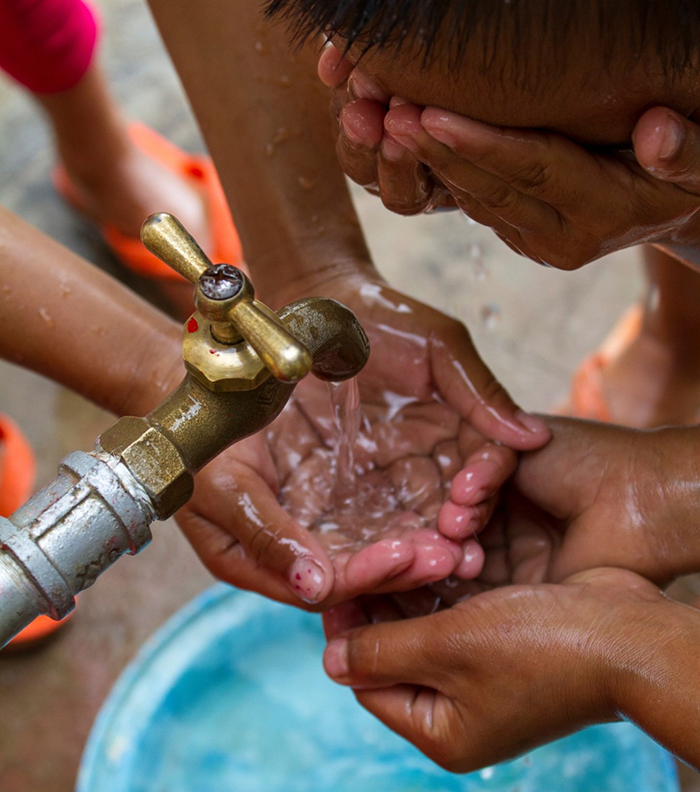 With the mission to continuously make a difference, Coca-Cola also set out to help communities, micro-retailers and overseas Filipinos achieve a more sustainable recovery from this year's challenges.

Recognizing the value of micro-retailers in Philippine economy and its value chain, the Company partnered with different government agencies to provide P157 million ReSTART bridge loan support fund to help 15,000 sari-sari stores and carinderia owners recover from their loss. Two hundred thousand educational posters and more were also distributed under the Safe Store movement to help micro-entrepreneurs reopen safely and with confidence, enabled by the provision of necessary financial support and business recovery knowhow together with critical information on safe store operations.
"With our expansive presence, we have a firsthand grasp of the needs of various communities," says Jonah de Lumen-Pernia, Public Affairs, Communications and Sustainability Director of Coca-Cola Philippines. "This allows us to address their needs in a manner that's timely and responsive, and we will continue to be there to help them in the best way we can."
Coca-Cola is likewise committed to help empower returning overseas Filipinos–drivers of the Philippine economy and truly modern-day heroes–through their OFW RISE Program and Balik Pinas Project. Through educational and financial support, most of them will be more capable of fulfilling their dreams as entrepreneurs while spending time with their families.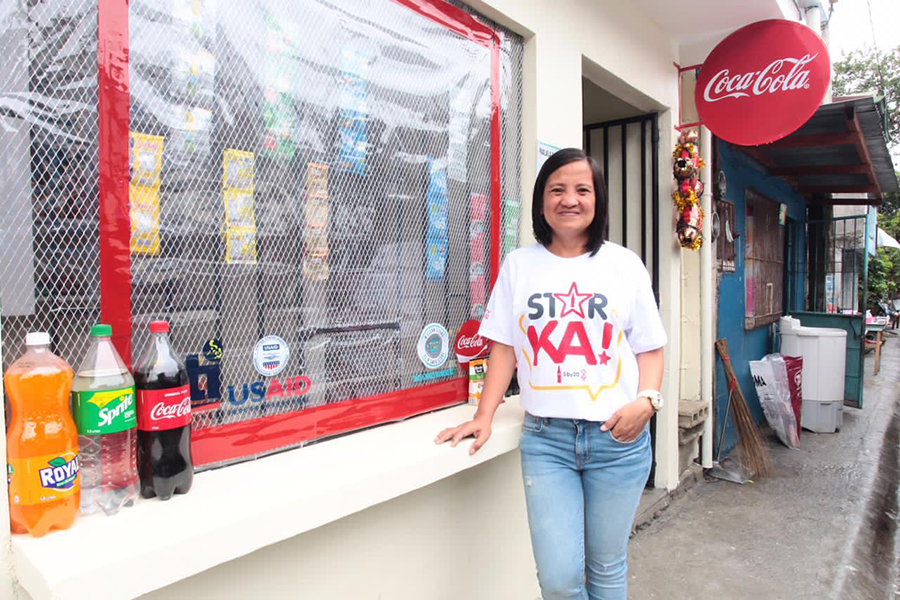 Part of sustainable recovery is ensuring that communities have access to clean water for health and sanitation use that's imperative during this pandemic. Thus, Coca-Cola also provided 215 water stations to various communities in the country.
With these various support programs, those in the Company's value chain as well as its surrounding communities are poised for a sustainable recovery, empowering them to be better prepared to withstand future calamities and challenges.
A commitment made even stronger today and beyond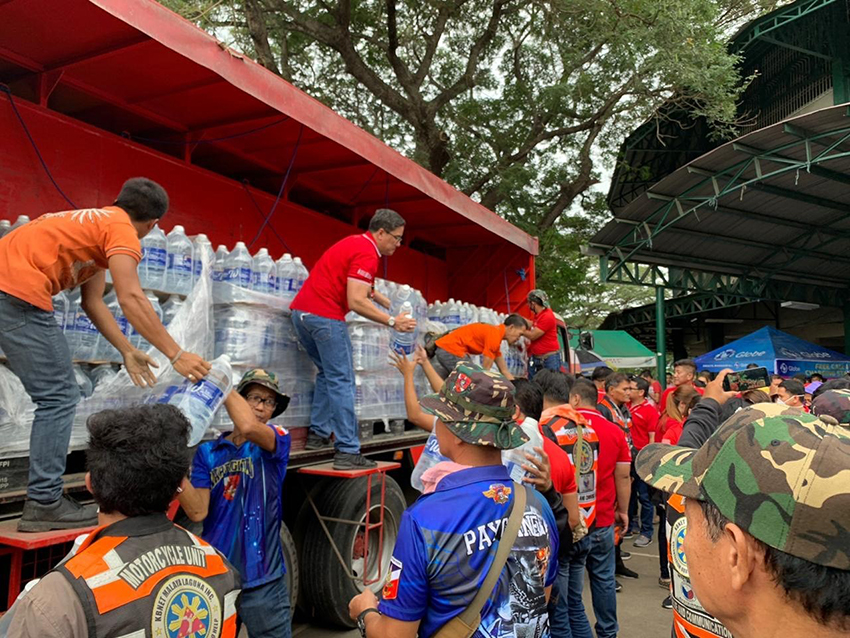 Yet, in the best and worst of times, the Company has always gone beyond its role of being a beverage company—by being there for communities always ready to lend a hand, to extend support, and to ensure that even after all these crises, we will stand together with the Filipinos, stronger and even better.
From swiftly providing aid when the Taal volcano erupted to rechanneling the sizable 150-million-peso advertising budget to help address the communities' needs in the pandemic to putting their employees' and partners' needs first – Coca-Cola's story remained true to its core: how the company is always striving to go beyond good.
In taking care of their own during the height of the pandemic, Coca-Cola deployed a 2-billion-peso employee assistance fund along with additional non-monetary support that ensured the safety, good health, and well-being of Company associates across their 19 plants and 70 distribution centers in the country during the lockdown. This also ensured that operations remained unhampered, allowing for the delivery of Coca-Cola products to partners, communities, and consumers.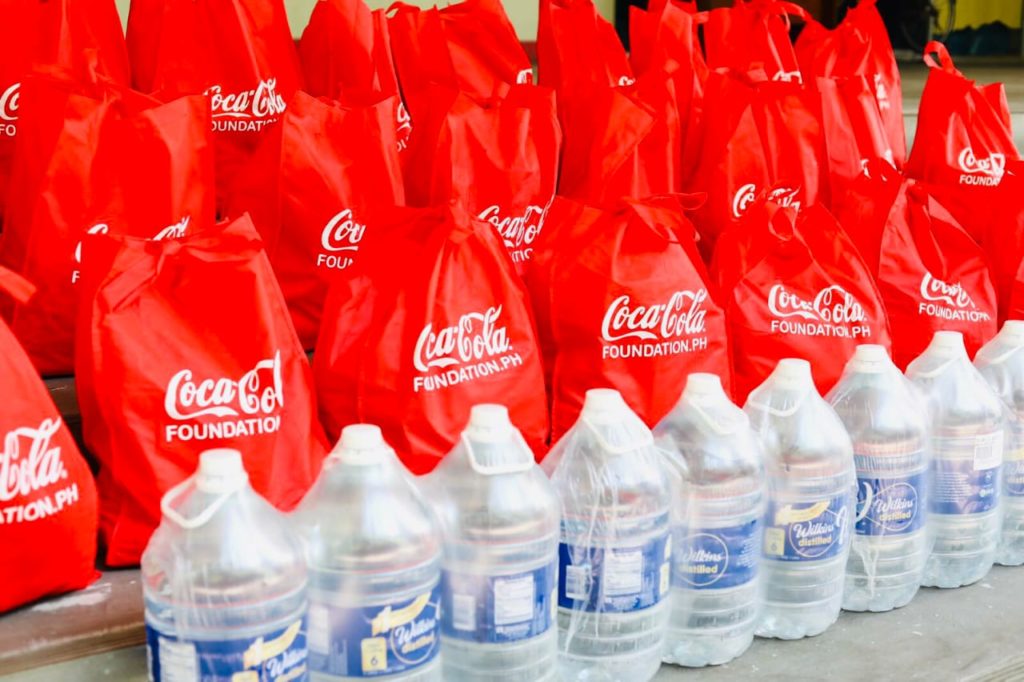 Meanwhile, in response to what is an extraordinary health crisis, through the Coca-Cola Foundation Philippines, the beverage brand partnered with different organizations and companies like Caritas Manila, Rise Against Hunger Philippines, Jollibee Foundation, McDonald's Philippines, PBSP, Mangyan Mission, TOWNS, PDRF, Synergeia Foundation and others in the delivery of relief goods. Through various other partnerships, the Company was able to provide 2 million liters of water to over 8000 hospitals, food packs to around 65,000 families, more than 174,000 Personal Protective Equipment (PPEs) to more than 51,000 frontliner across 350 institutions.
The Company's all-out support for Filipinos continued unwaveringly, even as other calamities happened. The immediate need for water was addressed, with Coca-Cola delivering an additional 100,000 liters of water, as well as food packs to affected communities; and just recently, its local bottler launched the Bangon Pinas initiative wherein they provided P3.2 million worth of support in order to help over 330 affected partners recover from the devastation .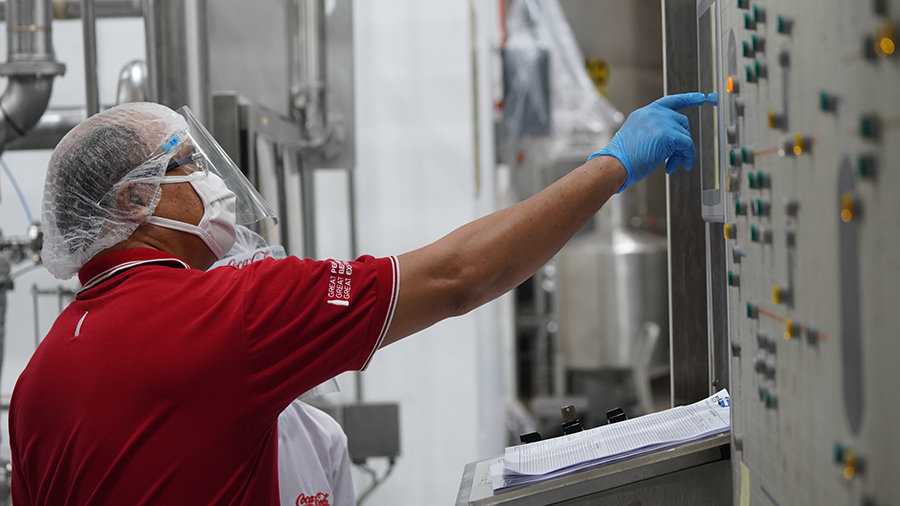 As the challenging year that is 2020 draws to a close, Coca-Cola has always been confident in the ability of the Filipino to bounce back and recover, however arduous a task this may be. As we welcome and look forward to a new year ahead, the Company reaffirms its commitment towards being there for communities, working side-by-side as we re-emerge stronger, more resilient, and together forging brighter horizons ahead.
Hits: 167