MONDELEZ PHILIPPINES OFFERS ITS WELL-LOVED PRODUCTS IN FOOD SERVICE PACKS
Mondelez Philippines offers products to grow food businesses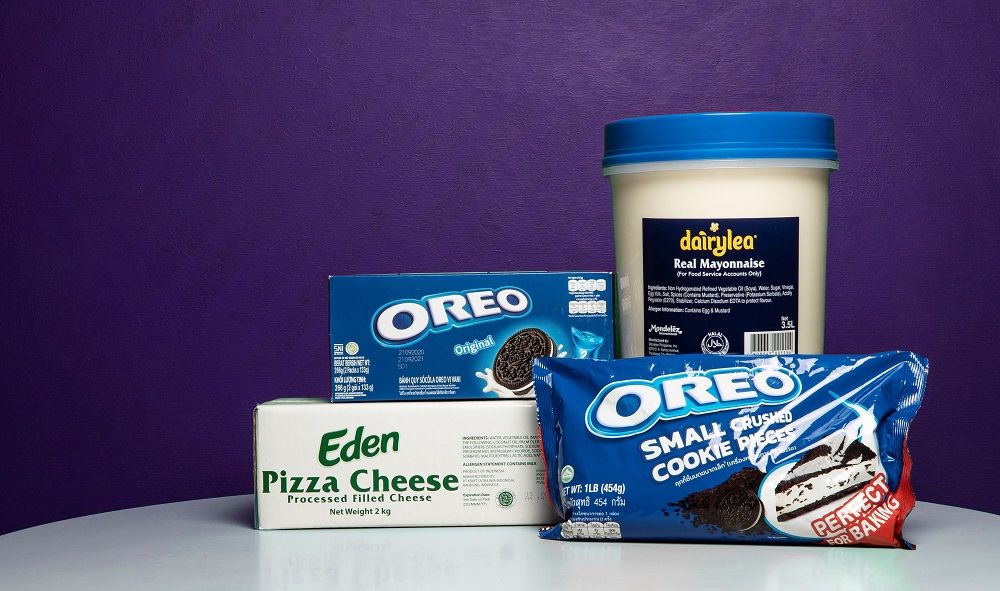 Manila, Philippines – February 8, 2021 – In the past ten months under lockdown, many things have changed. From the way we work, to the way we gather – or not. Most especially, we have seen changes in the way we eat and consume snacks. In fact, snacking is on the rise. According to a recent survey on snacking trends, the pandemic has accelerated the global growth of snacking and online purchase of snacks. To help food businesses meet this rising demand, Mondelez Philippines offers its well-loved products in food service packs, to help bring deliciousness to your restaurant or home food business.
Mondelez Philippines is the maker of beloved heritage brands such as Eden cheese, Cheez Whiz, Tang, Oreo, Tiger, Chips Ahoy!, Toblerone, Cadbury Dairy Milk and Halls. Aside from being available in retail outlets, the Company also has a Food Service range of products, which are specifically for restaurants and home-based food businesses. The beloved Eden Filled Cheese in 2 kg packs, an easy-melting Pizza Cheese variant also in 2kg, Oreo Cookie Crumbs in 454g packs for cake crusts, milk teas, and milk shakes, Oreo Cookies Grocery Pack 266g for toppings and other dessert needs, and English brand Dariylea Real Mayo in large 3.5L tubs for salads and sandwiches.
Currently, these and other food service Mondelez Philippines products are available for order from the Company's various distributors located in Luzon and Visayas. Select food service products such as Oreo crumbs 454g and Oreo Grocery Pack are also available in retail stores nationwide. To see the list of distributors, you can visit the Company's website here.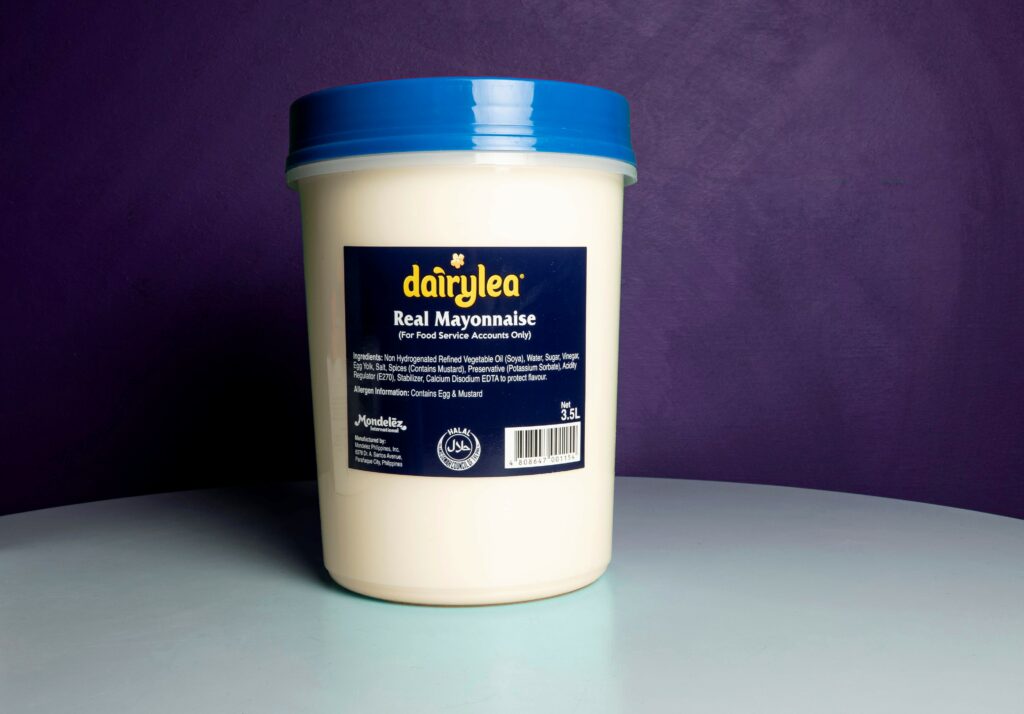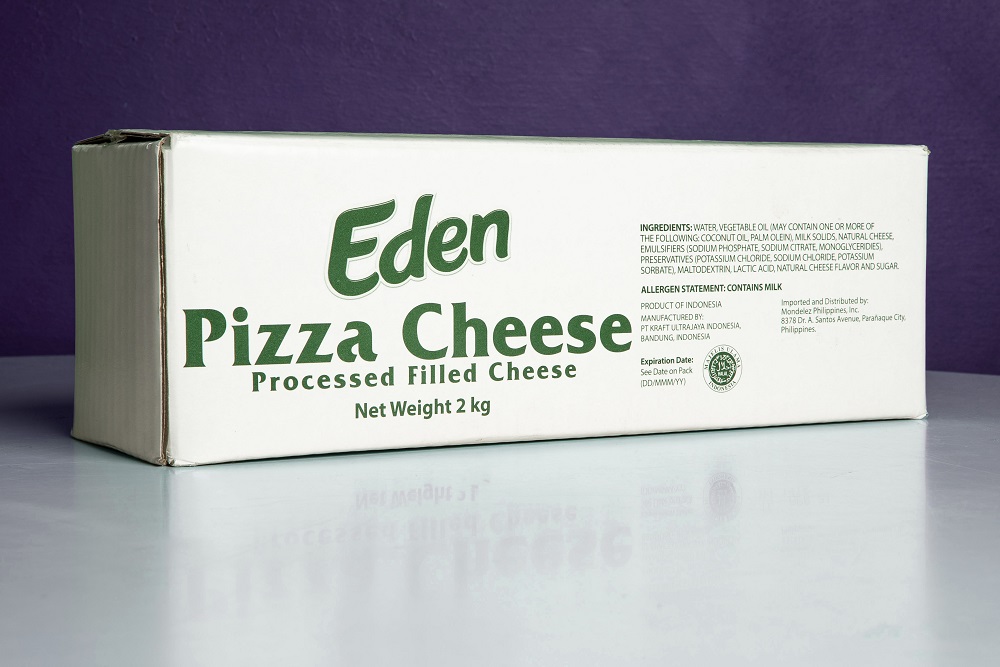 The Company offers these products to help meet the growing demand in snacking and online purchase of snacks based on insights from its global State of Snacking Survey 2020. This survey was conducted online last year in the thick of the pandemic by The Harris Poll on behalf of Mondelēz International, among 6,292 global adults aged 18 and older. The research spanned 12 markets all over the world, including South East Asia. Among the many insights offered by the survey, the acceleration of snacking habits was most notable. Specifically, 9 in 10 global adults (88%) say they are snacking more or the same during the pandemic than before it, with millennials and those who are working from home right now being especially likely to say they prefer snacks over meals.
In addition, half of global adults say they have started to buy snacks online more often than they do in store or offline, with 7 in 10 planning to continue shopping for snacks online once the pandemic is over. A majority say the pandemic has opened their eyes to so many more ways to get snacks than they knew existed before, including 3 in 10 who have discovered snacks to try on social media. What's more 68% of people in developing markets like the Philippines say that they have actually tried new types of snacking during the pandemic.
Shares Kenneth Sambajon, Away from Home Sales Head of Mondelez Philippines, "We see the growth of snacking continue as we remain in lockdown. Particularly we see the emergence of online ordering of snacks, which benefits restaurants offering delivery as well as home food businesses. For these Companies, Mondelez Philippines offers quality and trusted brands in snacking for their ingredients. Our brands are those consumers know and love, and which add that distinct deliciousness to food business' sweet or salty snack offerings. They also come in large packs, to ensure businesses never run out of ingredients and are able to sustain their production and supply to customers."
"Our mission is to empower people to snack right – for the right moment. Our commitment to our restaurant and home-based business partners is that whenever their consumers crave for their products, Mondelez Philippines will be there to help them provide it, through our delicious food service ingredients."
Visit Mondelez Philippines' website to find out more.
About Mondelēz International
Mondelēz International, Inc. (Nasdaq: MDLZ) empowers people to snack right in over 150 countries around the world. With 2020 net revenues of approximately $27 billion, MDLZ is leading the future of snacking with iconic global and local brands such as OREO, belVita and LU biscuits; Cadbury Dairy Milk, Milka and Toblerone chocolate; Sour Patch Kids candy and Trident gum. Mondelēz International is a proud member of the Standard and Poor's 500, Nasdaq 100 and Dow Jones Sustainability Index. Visit www.mondelezinternational.com or follow the company on Twitter at www.twitter.com/MDLZ.
About Mondelez Philippines
Mondelez Philippines Inc. has been providing consumers with delicious snack products for the past 58 years – since 1963. Its product portfolio includes Tang powdered beverages, Eden cheese, mayonnaise and sandwich spread, Cheez Whiz spread, Oreo cookies, Tiger energy biscuits, belVita breakfast biscuits, as well as Toblerone and Cadbury Dairy Milk chocolates. The company employs about 450 people in the Philippines, with a manufacturing facility in Parañaque City. Visit https://ph.mondelezinternational.com/home.
Hits: 1157