REFRESHING CITRUS
Citrus fruits always bring a sense of freshness to them. Whether eaten as is or squeezed into a dressing, the juicy tartness it gives any dish livens it up. From the rind to the pulp to the juice, citrus fruits like oranges, lemons and limes are loved the world over for their sour, sweet and astringent taste as well as for their refreshing smell.
With the recent entry of a popular Chinese-American chain into our shores, there has been a renewed interest in Orange Chicken. This simple sweet and sour dish has been a bestseller at the said chain for decades. For us Filipinos visiting the US, this "express" Chinese chain is a lifesaver when we get rice cravings while shopping in outlet malls.
This recipe is my version of the popular dish, made better with freshly squeezed orange juice and freshly grated orange zest.
Orange Chicken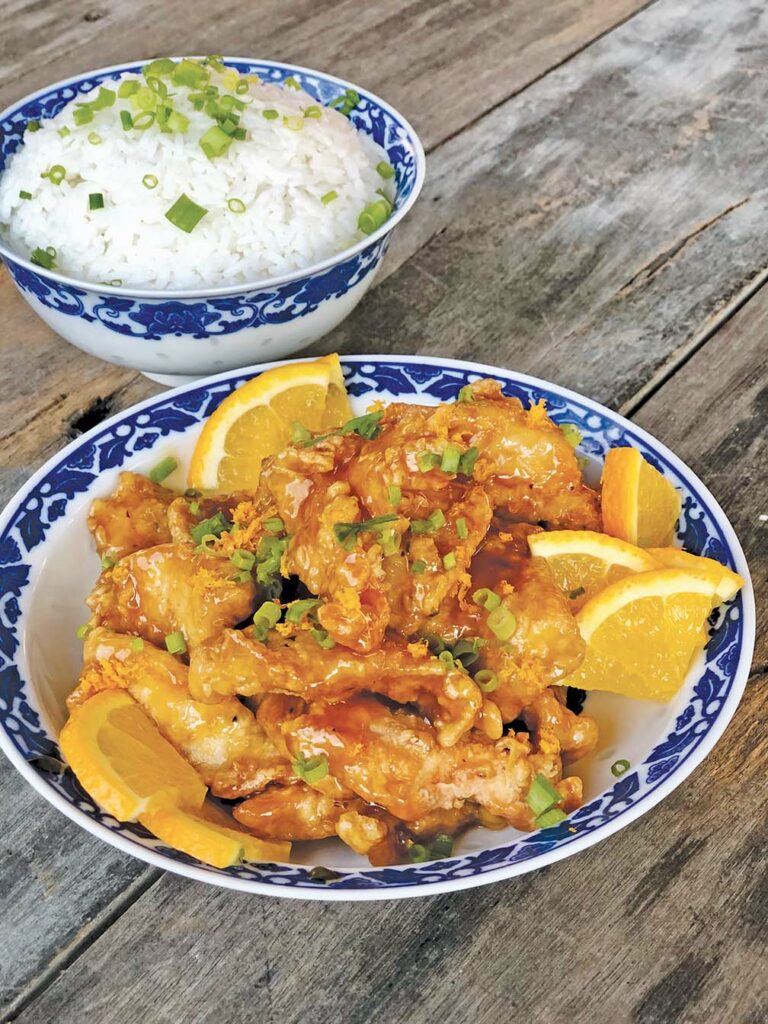 Serves 4
Prep time 10 mins.
Cooking time 10 mins.
Ingredients: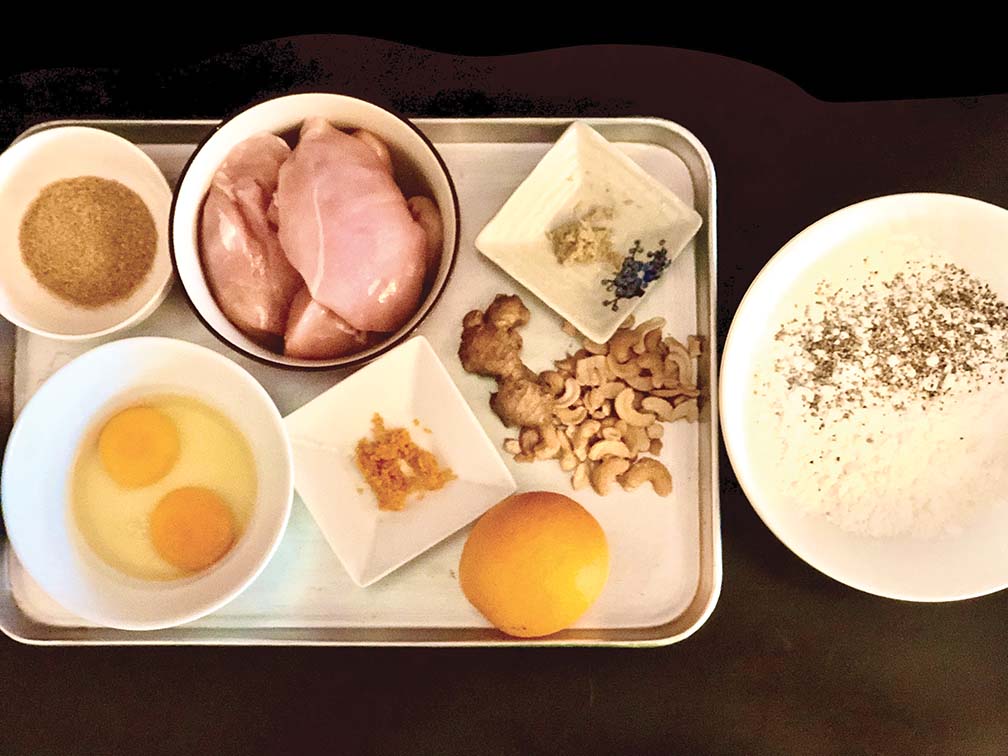 500g boneless and skinless chicken breasts cut into bite-size pieces
salt and pepper
2 large eggs
1/2 cup cornstarch
1/2 cup flour
vegetable oil for frying
Sauce: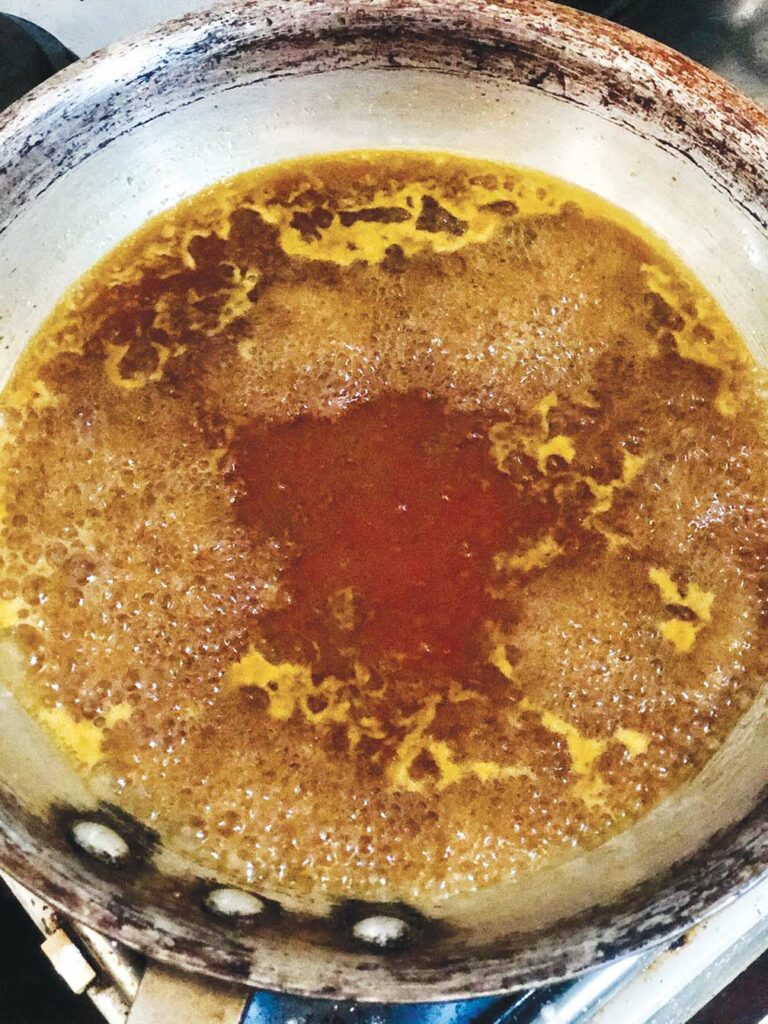 1 cup Fresh Orange Juice
1/2 cup Brown Sugar
2 tbsp Rice Vinegar
2 tbsp Light Soy Sauce
1/4 tsp Ginger, grated
2 garlic cloves, finely diced
Orange Zest from 1 orange
2 tbsp cornstarch dissolved in 2 tbsp water
Garnish:
green onions
orange zest
cashew nuts whole
Procedure:
Season chicken pieces with salt and pepper
Whisk the eggs in a bowl and mix with the chicken pieces
In another bowl, combine flour, cornstarch, salt and pepper.
Dredge chicken in the flour mixture, shake excess off and fry until golden.
Set fried chicken pieces aside.
In a pan combine all sauce ingredients and bring to a boil
Thicken sauce with cornstarch slurry.
Toss chicken in the thickened sauce and serve garnished with spring onions, orange zest and cashews.
Chef Day Salonga, who hails from Laguna, is a culinary consultant to both seasoned and new restaurant operators. Together with his sister, Chef Gel, they own and manage Ted's Kitchen, Aurora Filipino Cuisine and Ted's Bed & Breakfast—all located in Santa Cruz, Laguna. Chef Day also conceptualized and manages Cazuela in Ortigas Center Pasig and is a consultant and co-owner of Commissary Kitchen. He also created Bitbit Filipino Deli—a creative Filipino pasalubong brand.
Hits: 354