Want to Get Grit and Determination? Let Hidilyn Diaz Show You the Way
When kids have grit, determination, physical activity, plus strength-building nutrients from Cheez Whiz, they become unstoppable and unbeatable!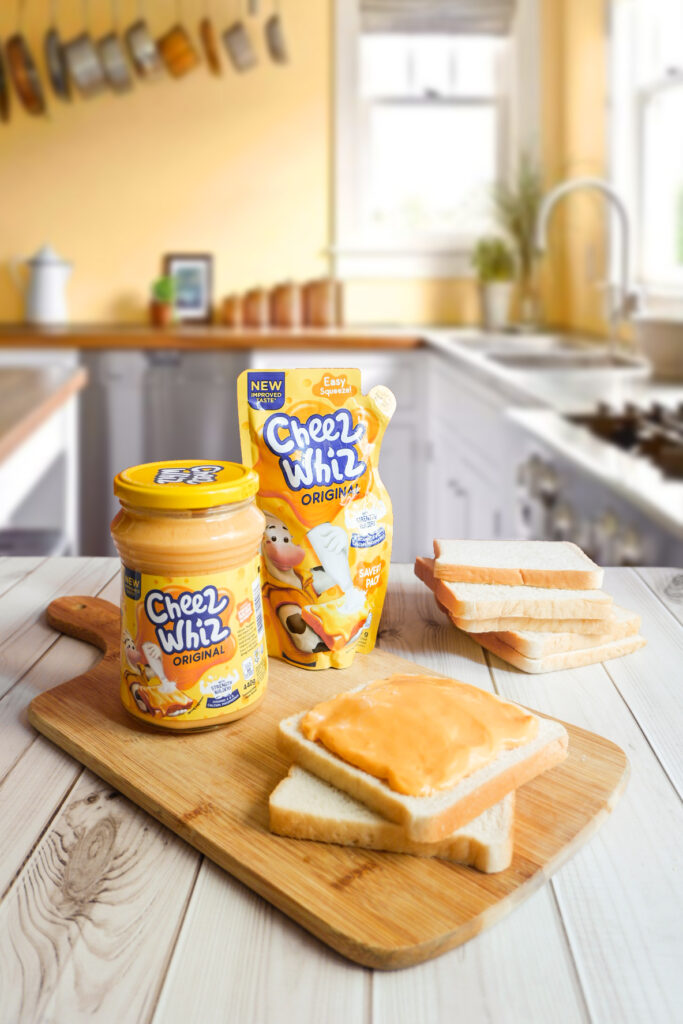 Filipinos love an underdog. This is why the story of Hidilyn Diaz—a girl in a man's world overcoming all to win the gold—resonated so much with everyone. By now, how she worked her way up to becoming a full-fledged Olympian is known all over the country. But what hasn't been put in the spotlight much is what the normal Filipino and Filipina, kids, most especially, can do to reach their dreams, just like how Hidilyn did it.
Grit and Determination Gets You What You Want
Grit and determination were always present in Hidilyn's life, even when she was young. Curiosity brought her to lift her first weights, but it was grit and determination that kept her going back, even when it was difficult. When she was starting, she didn't dream of an Olympic goal right away. All she wanted was to become better and better at it, every single day.
Having grit and determination is not just for Olympians or people with big dreams. When you don't let anything stand in the way of you and who you want to be, you do everything in your power to make it happen! For example, grit and determination show up when you wake up at the time when you set your alarm because you were determined to make it to work early that day. It's the small things that count!
Hidilyn didn't let anything get in the way of her weightlifting, no matter how tough things got. She showed her grit and determination at a young age, saying, "Nung grade six ako, mahirapyungbuhay. Pero naghanap kami ng paraan para makapag-training. Malayoyung gym namin, a two rides din 'yon, peropumupuntaparin kami kahitmalayo, basta maka-train." Tween Hidilyn was already a force to be reckoned with, even back then!
Can You Learn Grit and Determination?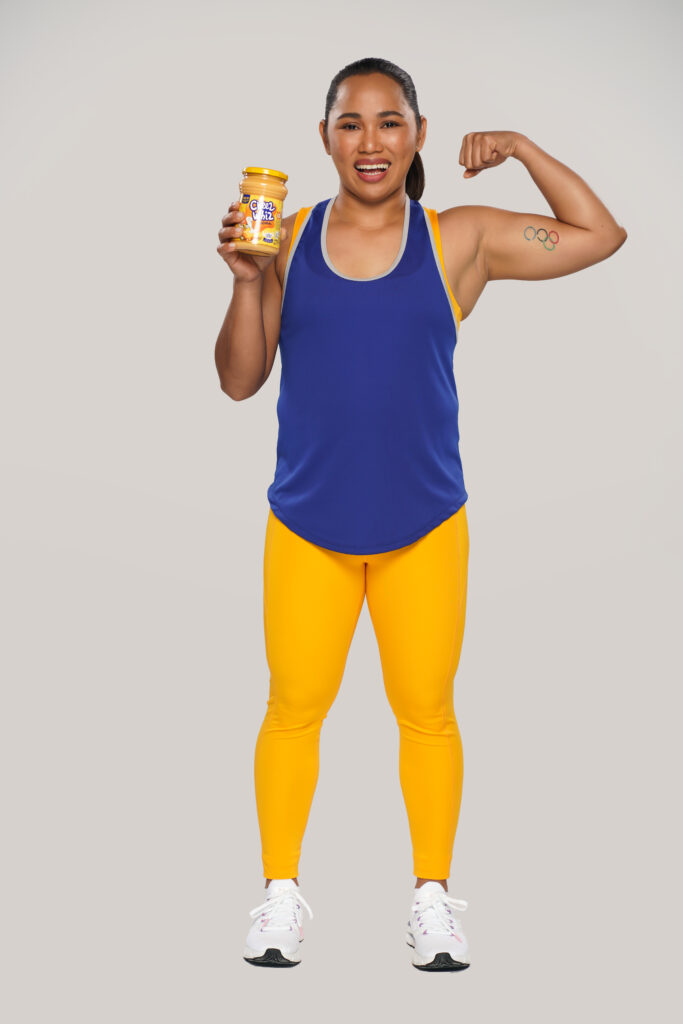 Hidilyn wasn't born with the tools and traits necessary to become an Olympian. She had to start somewhere and keep pushing herself, even when things got hard. When it comes to grit and determination, it's not something you have or don't have. It's something you do every day, in everything you do, until it becomes second nature. Hidilyn says, "How to handle the situation and knowing how to respond samgasitwasyon, being determined samgaginagawamo, matutunanyan ng mgabatasa sports at sabuhay."
Why not try approaching all that you do with a "can do" attitude? How you do small things is how you do big things—the determination you have to get up every morning is the same push you need to get through to finish that big project. Grit and determination are like muscles—when you keep using them and working on them, they'll get stronger!
Physical Activity, Eating Well, and More: What to Do to Build Grit and Determination
When what you do shows results, it feels like a reward for all your hard work, doesn't it? Doing physical activity is like that. It's not just important to stay healthy and fit, but seeing your progress pushes you to keep on going, giving you the grit and determination you need to reach your goal.
Eating well must be done in tandem with physical activity. Think of food as fuel, and your body as a vehicle. It won't run properly without the right fuel! Hidilyn says that growing up, her mom fed them vegetables and other food that built their bones and stamina. Hidilyn says, "Kailangandisiplinadosakinakain, kasinaka re-reflect din yungiyong performance namin as an athlete and anong long-term mangyayarisa performance namin." Calcium helps strengthen bones and builds muscle, which helps in any physical activity. Calcium and other strength-building nutrients are found in Cheez Whiz, making it a yummy way for your kids to enjoy eating their nutrients—it's the Filipinos' favorite spread, after all!
Hidilyn's grit and determination helped bring her to the podium. It shows that when you keep trying and get stronger each day, there's nothing you can't overcome! When asked about her secret to success, she says, Hidilyn has this to say, "Alam ko mga bata maraming pangarap. Work hard. Walang magic, walang instant success. Do the actions—the secret to success is yung attitude and response. Be determined and give your best in whatever you do."
To know more, like CHEEZ WHIZ on Facebook and follow onInstagram at @CheezWhizPH.
Hits: 150