Packing a Punch for Lunch
Thinking of what to pack for lunch is always the hardest part. The cooking can be done in advance and can be delegated to someone else, but trying to figure out what to pack for your or your kids' lunch boxes takes a bit of effort.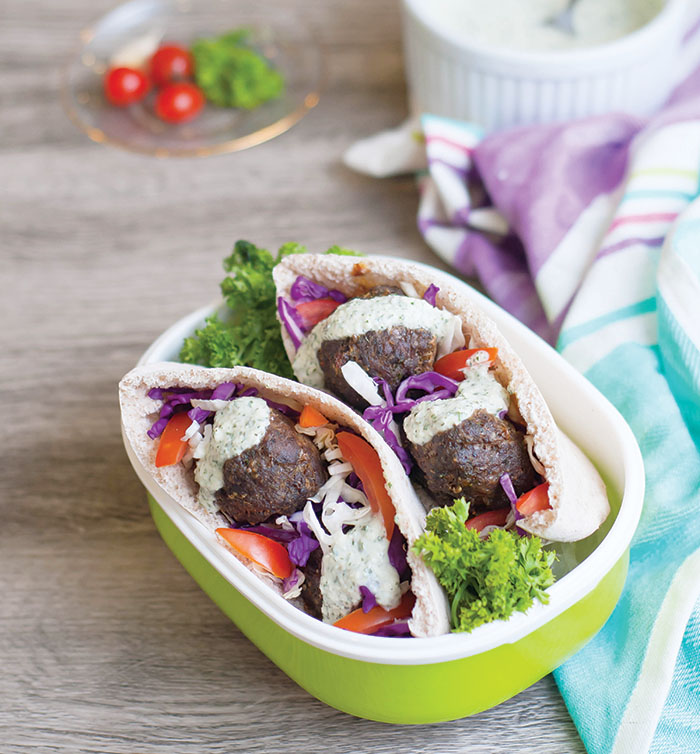 Aside from being very unhealthy, the typical baon of tocino, corned beef, longanisa and other processed meats can get tiring. Typical lutong bahay fare is a better option, being freshly cooked and at least doesn't come from a can or vacuum packed in the freezer section of the grocery. With a bit of thought and a little sense of adventure, you can easily transform your packed lunches from being dull to being delectable.
There are a few things to consider. Are there reheating facilities in school or at the office? Is there are refrigerator to keep cold foods cold? Is there a proper dining area or will the food be eaten on the go? These are just a few of the questions you need to ask yourself when planning for packed lunches. Personally, I cannot stand having just some salad or a sandwich for lunch. Some people can get by on soup and some bread. Some can even last the entire day on a bit of fruit and some coffee. Not me. If you don't give me rice, you better give me something as or even more filling. There is nothing worse than working all day while fighting off food cravings.
Of course, having too much to eat is just as bad. You end up feeling sleepy and lazy after too big a meal. Below are recipes you can use as a guide. My son and I sometimes crave for Persian food, so I though we would both enjoy some Persian flavors for baon. Try and think of food you enjoy when you eat out and find a way to fit it in a lunchbox. Substitute some ingredients if you must, but don't fall for the daily processed food trap ever again!
Easy Kofta Pockets
For the Persian Spice mix
1 whole head garlic, peeled and chopped
1/2 cup chopped parsley
1 small red onion chopped
1 tbsp black pepper
1 tsp cayenne pepper
1 tsp cumin
1 tsp paprika
1 tsp lemon zest
1 tbsp salt or to taste
For yoghurt sauce
1 cup plain yoghurt
1/2 cup mayonnaise
1/2 cup chopped fresh mint
1/2 cup chopped coriander
3 cloves garlic finely chopped
salt to taste
Assembly
6 pcs pita bread
half a red cabbage, shredded
half a cabbage, shredded
tomatoes sliced into wedges
sliced red onions
Place everything, except beef in a food processor and process until fine.
Place mixture in a bowl and add ground beef. Knead together to mix well.
Form mixture into balls and place in a baking tray.
Bake in a preheated oven at 180°C for 15 minutes.
Alternatively, you can form mixture into cylinder shapes and press onto skewers. Grill for about 8 minutes.
For the sauce, just mix all ingredients in a bowl and keep chilled till ready to serve.
To assemble, slice pita bread in half. Stuff with cabbage, tomatoes and onions. Place kofta balls inside and spoon some yoghurt sauce on top.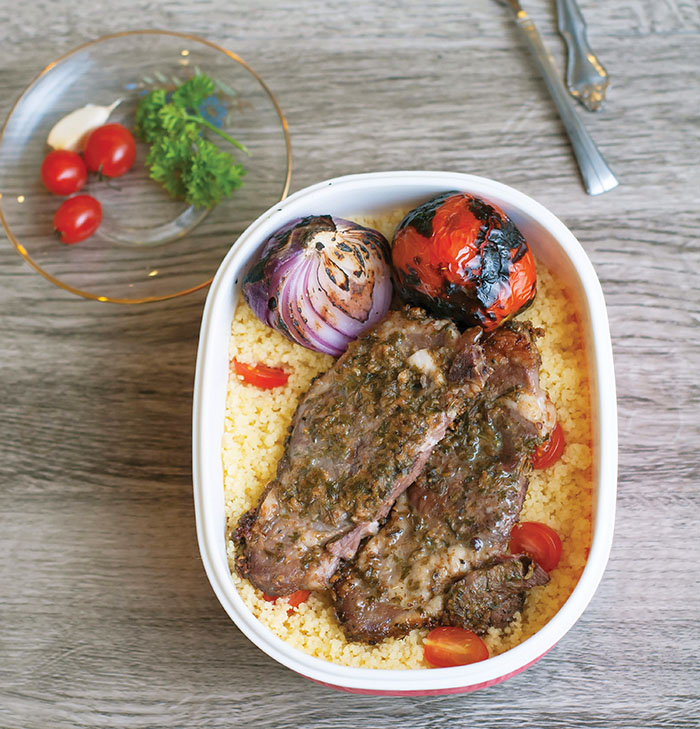 Lamb Steaks with Couscous
4 pcs lamb steaks
3 tbsp Persian Spice Mixture (same as above)
2 tbsp olive oil
2 cups couscous
2 1/2 cups chicken stock
1 cup cherry tomatoes, sliced in half
2 tbsp butter
Marinate lamb steaks in Persian Spice mix and olive oil for an hour.
Bake lamb in the oven or fry in a pan until medium to medium well.
For couscous, boil chicken stock. Place couscous in a large bowl and pour stock over couscous. Add butter on top.
Cover bowl and let couscous absorb stock.
After 5 minutes, remove cover and fluff couscous with a fork. Fold cherry tomatoes into couscous and place lamb on top. Serve with yoghurt sauce or some lemon wedges.
Hits: 120