Dive and Dine in Palawan
By Bernard Supetran
An archipelagic province of some 1,700 islands, Palawan is a natural playground which goes by a host of monikers, most prominently "The Philippines' Last Frontier" and most recently, "The World's Best Island" by the prestigious Conde Naste Magazine.
And having almost one-fourth of the country's total 7,500 islands, the province has an infinite coastline dotted with idyllic islands withpowdery sand beaches, and a lush underwater world.
The northern town of El Nido, a Unesco Man and Nature Biosphere, is host to some 19 exciting dive spots, among them Twin Rocks, Polpokan underwater forest, and North Dilumacad, a 40-foot tunnel which is home to various fish species.
A favorite spot is South Miniloc, located at the southern end of Miniloc Island Resort, is a site for watching the mesmerizing underwater spectacle of schools of yellow snappers running playfully in circles. Meanwhile, the house reef of Lagen Island Resort is sanctuary to diverse corals, barracudas, angelfishes, lobsters, and clownfish, some of which you can encounter snorkelling in shallow water.
The Green Fins-awarded dive centers of Lagen, Miniloc and Pangulasian, run by El Nido Resorts group can help you explore Poseidon's playground.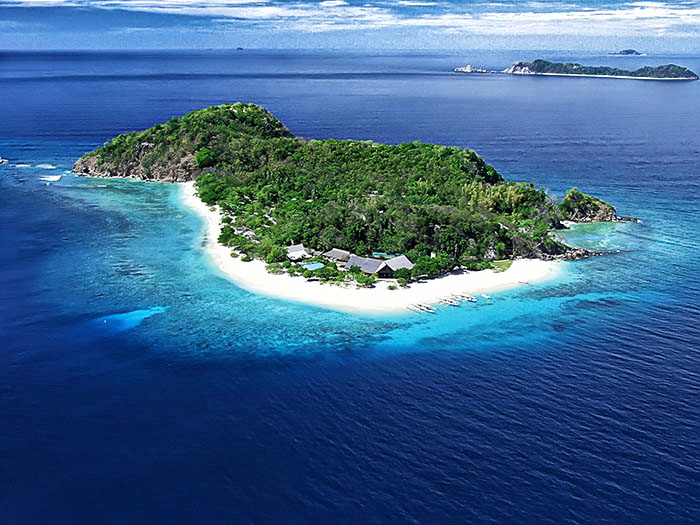 Moreover, Lagen has the densest forest over limestone among the El Nido island chain, which makes it home to very rich terrestrial biodiversity, thus being named as the eco-sanctuary resort. It is habitate to over 100 species of birds, with frequent sightings of the endemic Palawan Hornbill and white-vented Shama which make the island a natural aviary.
And after an exhilarating dive comes the hearty lunch which divers look forward to after emerging from the seabed. The El Nido Resorts properties can pamper a hungry diver and his family with a gastronomic feast of healthy dishes from organically-grown livestock and vegetables at its farm. All meals are served in buffets of all-time Filipino, Western and Oriental favorites.
Worthy of note is Lagen Island's bakeshop which whips up special empanada, pastries, cakes and the finger-licking ensaymada which you should never go home without.
A promising dive haven in northern Palawan is Taytay Bay, which has some 10 sites with remarkable rock formations, drop-offs and overhangs with clinging hard corals and sea fans. It is also the sanctuary to interesting creatures such as seahorse, pipefish, baby black tip shark, sea slug, among others.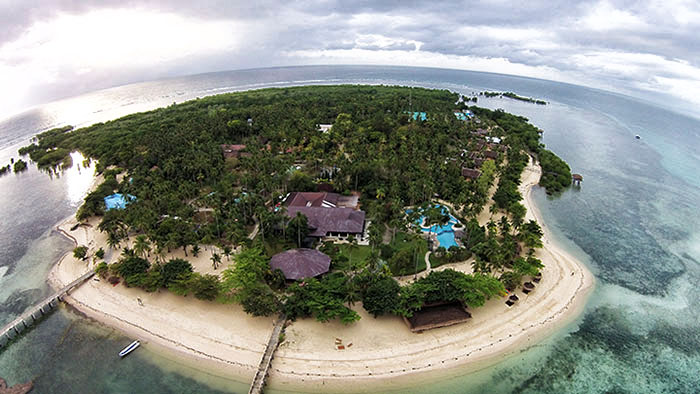 Apulit Island Resort is the exponent of scuba diving and aquasports in Taytay town, the Spanish-era capital of the province. Formerly known as Club Noah Isabelle, it is also owned by El Nido Resorts, and has been reviving tourism in the Palawan's northeastern corridor.
Off the mainland is the Coron-Busuanga archipelago famed for limestone cliffs, freshwater lagoons, and hidden coves and lagoons. To its western part is Club Paradise Resort, a 19-hectare island which traces its genesis to being a dive resort for the Western market. And while it is rebranding since being acquired by the Discovery World Resort group, its first love doesn't die easily.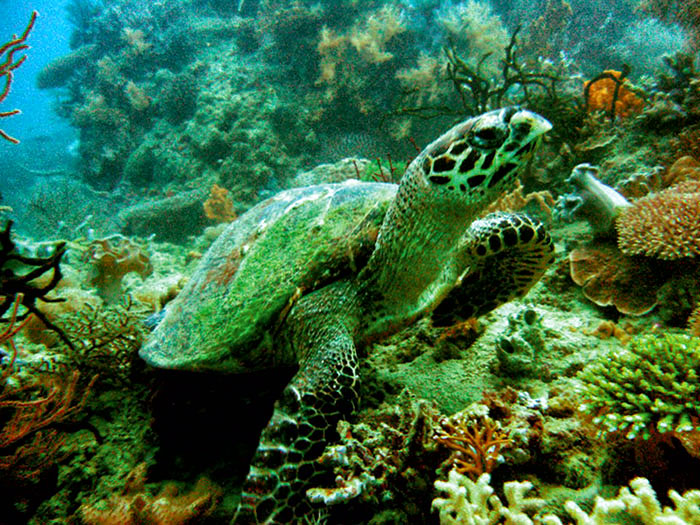 And how can it, when it is are listed as among the world's top best scuba diving sites by Forbes Traveler Magazine no less. Its House Reef, touted for an abundant marine life has been nurtured for the last 15 years, and boasts a healthy profusion of marine life as well as "critters" dear to macro photographers. It has various reef systems filled with soft and hard corals where cephalopods come to mate and lay eggs during the cool months.
The reef also teems with varieties of damsel, parrot, flying gurnards, frogfishes and nudibranchs. The sighting of its school of jacks is a certainty, and the probability of interacting with a seaturtle or dugong (seacow) is high. If you do not dive, you can snorkel and view the thousands of jacks circling around.
Half an hour away is the Kyokuzan Maru, one of 12 dive-able Japanese World War II wrecks around Busuanga. You can also do a day trip to Apo Reef Natural Park, the world's second biggest contiguous coral reef and regarded as a diving mecca.
The dive center is operated by its sister firm Discovery Fleet Corp., which also runs a sought-after live-aboard tour to the Tubattaha Marine National Park, a Unesco World Heritage Site and arguably among the world's must-see dive sites.
Despite the logistical challenges in the transport of food supply and ingredients, the resort's Ocean Restaurant can remarkable whip up delectable dishes which are at par with its metropolitan counterparts.
A typical day begins with a hearty breakfast spread of international and local delights to start on a bright note. At lunch, you can pore at the wide selection of a la carte tropical gourmet delights. Chefs have built dinner buffets around a theme cuisine for the day, such as Korean, Chinese, Filipino, Italian, Mediterranean, and so forth, to make it more varied and exciting.
And if you want an out-of-the-box chowtime in a tropical setting, Club Paradise can go the extra mile to make lunch or dinner more creative by setting up a picnic by the beach, al fresco casual dinner or boodle fight at a nearby island. There is also the sunset cruise with cocktails as the resort's resident string cumbancheros serenade you.
For in between meals, there is a wide array of pastas, sandwiches and pizzas cooked in the traditional brick oven. For a nightcap, the Club has a bar where you can sip your favorite spirit and concoction by the beach and be caressed by the crisp seawind.
The capital city of Puerto Princesa is known for the St. Paul Subterranean Underground River, another Unesco World Heritage Site and among the newly-proclaimed New 7 Wonders of Nature. While its dive spots at Honda Bay are often overshadowed by this natural wonder, the City is putting back the spotlight to the charm of its underwater world.
Dos Palmas Island Resort & Spa, an upscale resort located at the 20-hectare Arrecefi Island, is the exponent of watersports in Honda Bay. The vicinity takes pride in about a dozen lesser-known dive sites composed of sea grass beds, coral gardens, and a variety of marine and terrestrial fauna providing for a rich biodiversity. Featured in the Lonely Planet Book as among the top diving and snorkeling sites in Puerto Princesa, the resort boasts of our Helen's Garden, Henry's Garden and Airport which is a small plane wreck.
Helen's Garden is a sunken reef with a shape of a cake approximately 50 meters, teeming with marine life. Soft and hard corals like Table and Stag Horn profusely cover the whole site, while one-meter giant clams punctuate the area. Just off the reef lies a Taiwanese fishing boat wreck, home to lionfish, snappers and stingrays. If you're lucky enough, you may encounter its resident hawksbill turtles.
Henry's Reef, located on the eastern side of the island is a fringing reef characterized by a small wall that drops off from 5 to 10 meters. It has diverse coral shapes and varieties of layered table corals a home to many colorful fishes like yellow stripe snappers, fusiliers, puffer and lionfishes.
The resort also offers island-hopping day tours to the Honda Bay chain which includes the use of kayaks and a sumptuous native buffet lunch at the Kara-e-nan Restaurant. The adjacent Ereneman Bar offers a wide variety of wines, cocktails, alcoholic and other beverages. This is Palawan, a haven for diving and dining. ■
Hits: 137