Make at home Comfort Sweets
---

---
Silvanas sound like they are difficult to make but you can make a version of it at home if you have hankering for something creamy buttery.
Mouthfeel. You will have to substitute the traditional baked wafers via a combination of good ole reliable graham crackers, but the combination comes quite close, and it's certainly a lot easier. Sometimes when you have a hankering for dessert but just don't have the inclination to slave away hours with the mixing and the baking, these will do in a delectable pinch.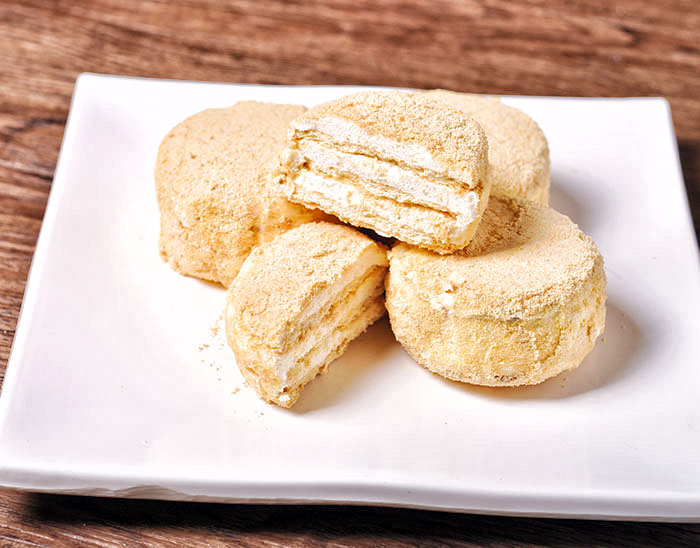 No Bake Silvanas
1 pack of cookies (Marie, Grahams or any cookies)
1 cup of crushed cookies
1 cup cashew nuts finely chopped ( mix with crushed cookies)
Icing/Filling (mix all together)
1/2 cup butter
1 tsp vanilla
1 cup powdered sugar
MAKE THE FILLING. Whip butter and margarine until smooth. Add powdered sugar and vanilla extract. Beat until creamy and well-blended. Set aside about 1/4 cup for decorating. Mix in chopped cashew nuts.
ASSEMBLE. Spread about 1 teaspoon butter cream on your cookie. Top with another piece of cookie to make it look like a sandwich. Repeat this procedure.
SPREAD a thin layer of butter cream all over each the cookie-butter cream sandwich. Roll and cover sandwiches in crushed cookies. Chill and serve.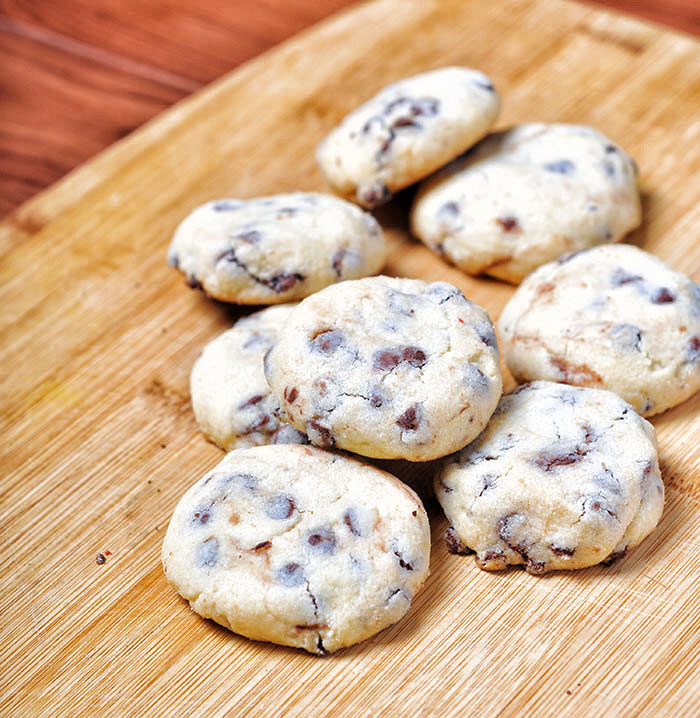 Nutella Bomb
Is there anyone who doesn't love Nutella? This classic hazelnut chocolate combination cannot be beat. A creamy choco-hazelnut center when you bite into a chocolate chip cookie dough is definitely an I-died- and-when- to- chocolate- heaven moment. There are infinite number of fillings you can do, of course, but Nutella is perfect as it is, and you don't need to do a lot of prep to incorporate it into your baking.
200g butter, softened
1/2 cup sugar
1 cup chocolate chips
2 cups all purpose flour
1 tsp baking powder
1 tsp vanilla
1/4 tsp salt
Preheat the oven to 350F
Cream butter and sugar in a bowl for 3 minutes, or until the mixture is light and fluffy. Sift flour and baking powder. Pour into the batter mixture and add the chocolate chips.
Put the dough into the plastic wrap and chill dough for 1 hour.
Scoop 1 Tbsp cookie dough into your hand and flatten it into a pancake about 1 inch wide. Repeat this step with another piece of dough. Add Nutella on the top of the first cookie dough , then place the second cookie dough on top of the Nutella. Gently pinch the two dough pieces around the sides so that the cookie is sealed. Loosely roll the cookie between the palm your hands, forming a ball, then roll cookie in sugar.
Place finished cookie on the prepared baking sheet.
Bake for 15 to 20minutes
Cool completely. And ready to serve.
Hits: 152