Signature Chocolates at Marco Polo Ortigas Manila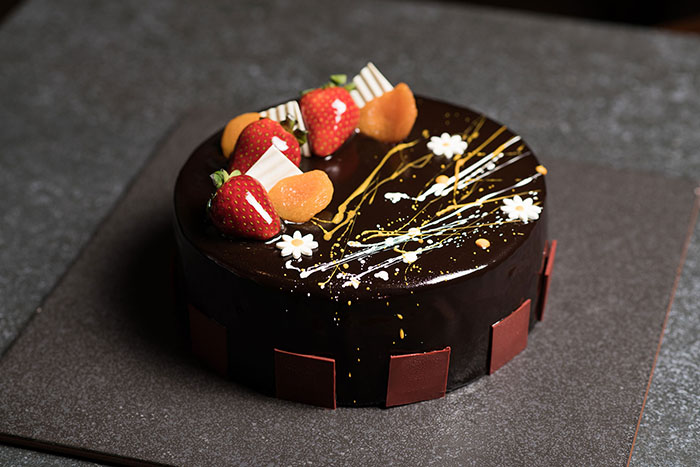 Satisfy your sweet cravings with Marco Polo's tempting signature chocolate treats—scrumptious delights from the Chocolate Tinsel Town.
Created from overnight-infused coffee flavoured with cinnamon syrup and milk, the Silk Road Iced Coffee, a Marco Polo Hotels's signature, consists of a blended iced frappuccino poured into a swirled, chocolate-glazed glass symbolising the roads well-travelled of the Silk Road. Topped with marshmallow, burnt gold-peaked meringues are flambé-finished by blow torch, emanating the sun-glinting mountains along the legendary route. The combination of infused frappuccino and the crunchy cinnamon s'mores brings perfection to every sip.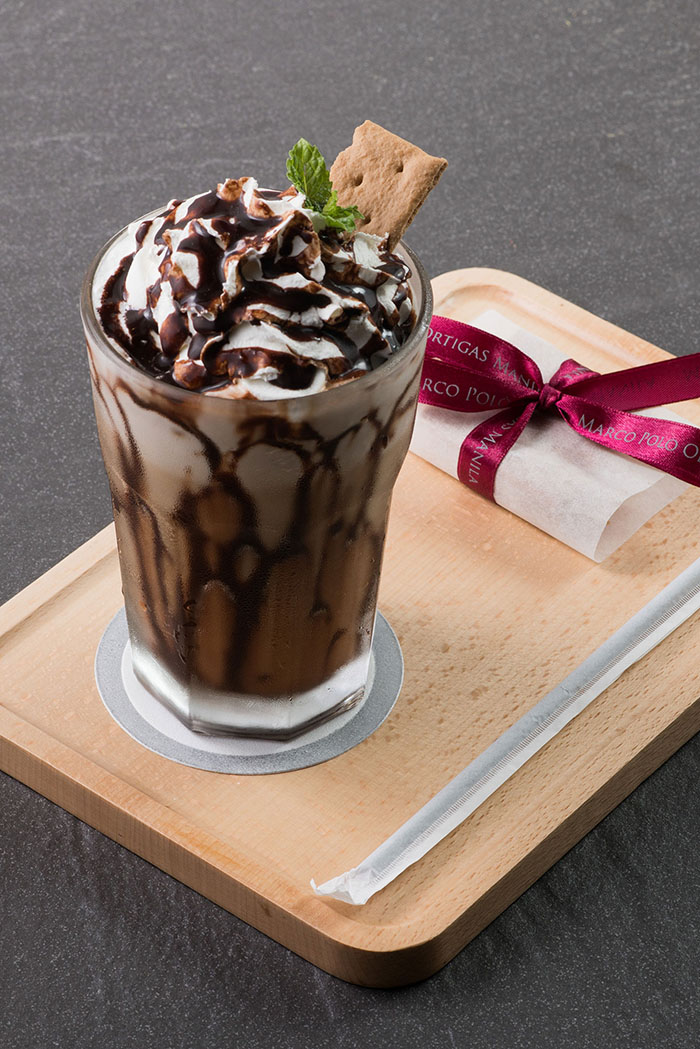 Boasting three textures of succulent dark chocolate flavours that melt in your mouth—Dark Chocolate Sponge, Dark Chocolate Mousse, and Dark Chocolate Glaze—the hotel's signature cake, the Chocolate Haven, is a dessert that will be loved on the first bite. Enjoy a slice or whole of a special layer of crème brulee that complements the bitter taste of chocolate. A haven to a sweet memoire!
Café Pronto is located at the Ground Floor level of the Forbes Travel Guide Five Star Award winner Marco Polo Ortigas Manila. To know more about the hotel, visit www.marcopolohotels.com. Follow the Hotel in Facebook at facebook.com/MarcoPoloOrtigasManila or @MarcoPoloManila on Twitter or Instagram.
Hits: 270