Country Style at Jasmine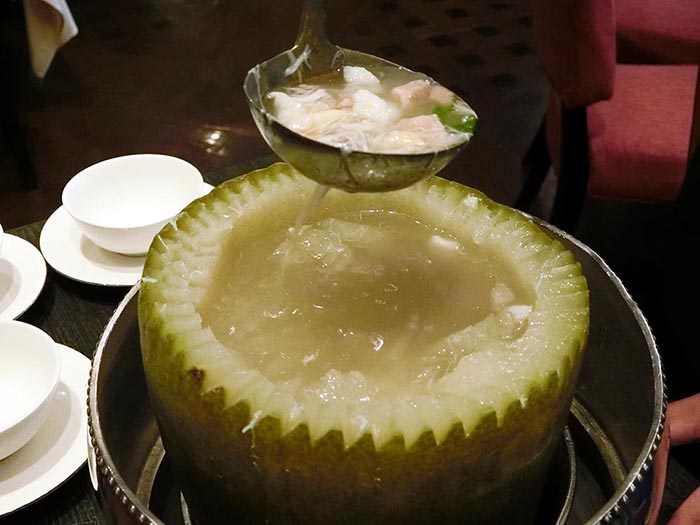 There's something about the elegant service at New World Hotel Makati's Chinese Restaurant Jasmine that makes a normal lunch feel like a special occasion.  As one of the highlighted specials for this month, the Wintermelon Seafood Soup is a warm comfort in these days of rain. It comes really close to a tinola, with the clear broth and the wintermelon (kundol) substituting for the papaya. The presentation is gangbusters, though, with the soup contained in the huge hollowed out wintermelon that sits on a silver serving bowl. Before serving, the waiter scrapes bits of wintermelon from the sides, like a low carb version of a bread bowl.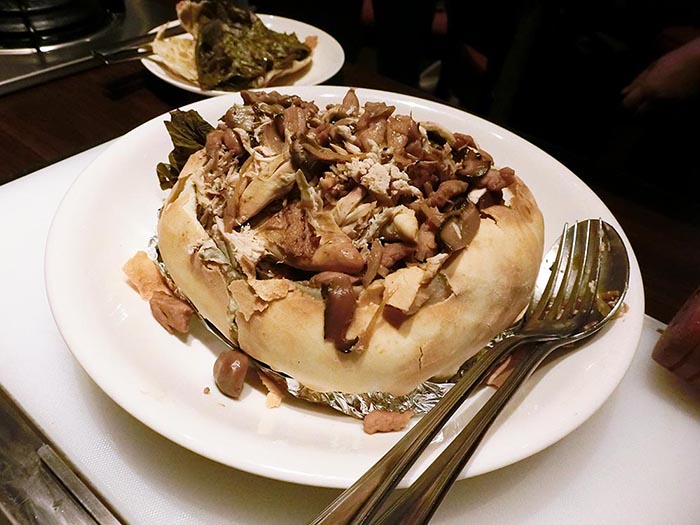 This is just a sample of what they call country style cuisine. Another is intriguingly called Beggar's Chicken, which takes four hours to make, so it should be ordered in advance, although the restaurant makes one ahead in case someone wants it. It is baked in a dough dome, which makes it look like a pie stuffed with the proverbial twenty blackbirds.   As with all origin stories, there are several versions as why this dish is called Beggar's Chicken, the most exciting of which involves a beggar stealing a chicken from a farm, running from authorities and hiding it by burying it in mud. Unthinkable in these days of mass chicken production, but yes, back in the day, a chicken was probably worth a fortune. The beggar comes back to retrieve said chicken, now covered in mud, and for reasons that aren't clear to anyone, he doesn't bother dressing the chicken, but cooks the bird, mud and all, only to find that after he's scraped the gunk presumably, the chicken is tender and delicious. Other versions have the emperor dining with the beggar in some pauper and prince situation, and declares the dish fit for a king.
These days the dome of dough is a more sanitary way to recreate the chicken mud hut and works similarly to a salt dome. The dough is technically edible, but it isn't seasoned like pie or meant to be eaten. The chicken is cooked with assorted mushrooms, bits of pork, and ginger, and the entire chicken is covered in lotus leaves before being covered in dough.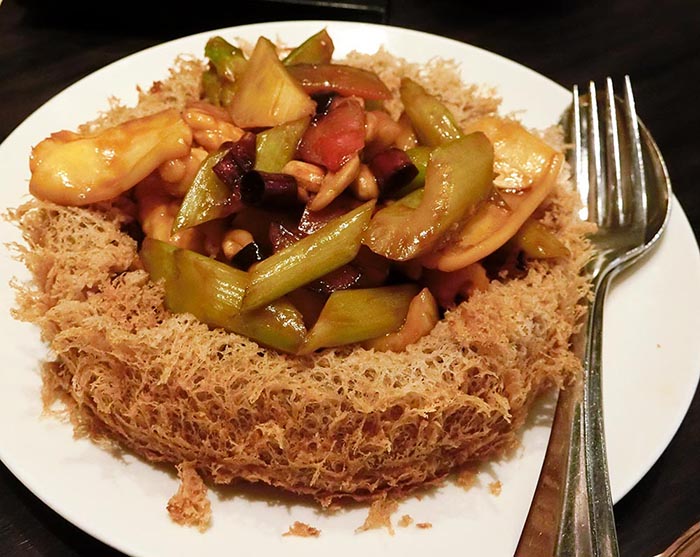 A unique take on Kong Pao squid  that is served on an edible a fried taro bowl, and if you're a fan of taro puff as we are, you're going to have a lot of fun with this.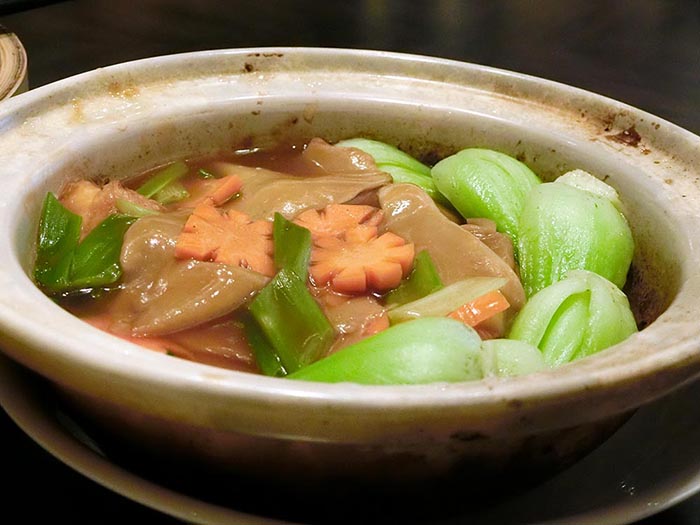 The Abalone with Tofu is always a favorite because not only is abalone a delicacy but Jasmine makes their own tofu, which always means tofu that is fresh, silky and just something you'll never be able to buy in a store.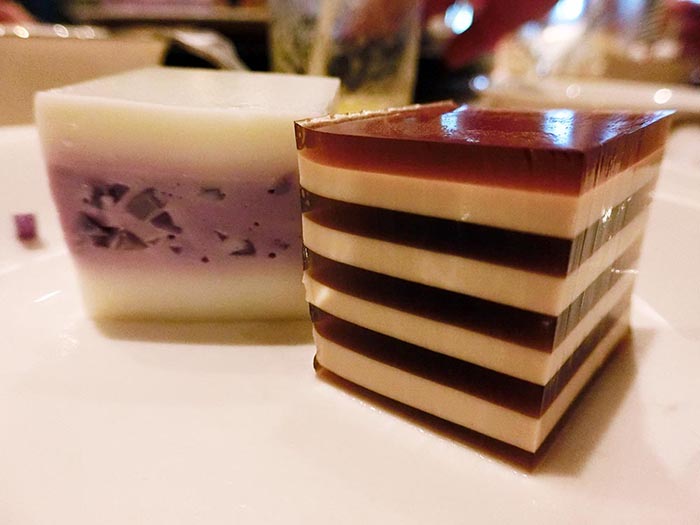 The desserts are as photogenic as they come with a taro jelly in a ombre purple and white and coffee striped jelly, which looked like a Tiramisu. The Chinese are partial to jelly, and this is a sophisticated take, so to speak.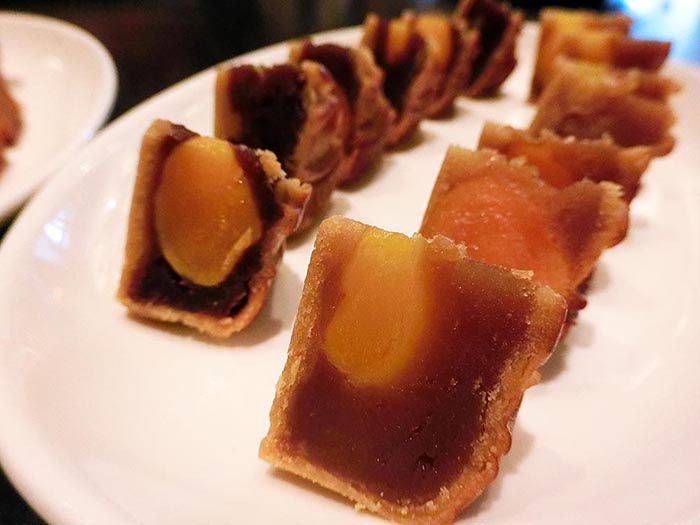 With the Mid-Autumn festival coming up in late September, mooncake season is upon us once again. New World Makati is famous for their mooncakes because they make their own instead of ordering it from somewhere else and they make it in all manner and variety: Five Seed, Double Yolk White Lotus, Double Yolk Red Lotus, and Double Yolk Red Bean.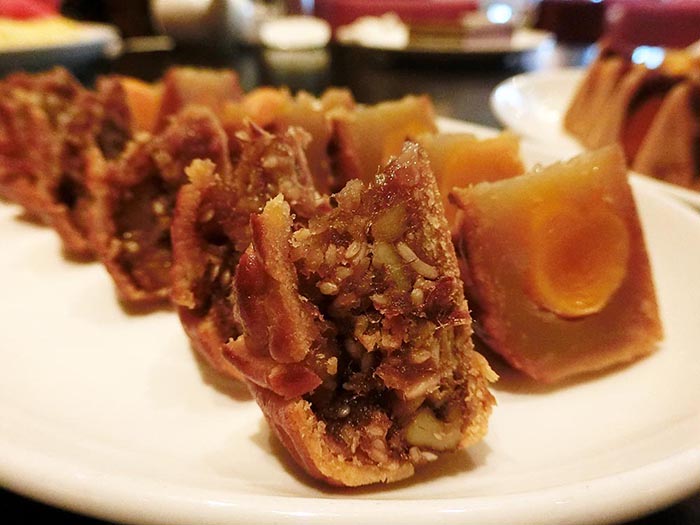 The five seed and the double yolk white lotus have always been my personal favorites. The five seed reminds me of a nutty fruitcake and the white lotus is very indulgent.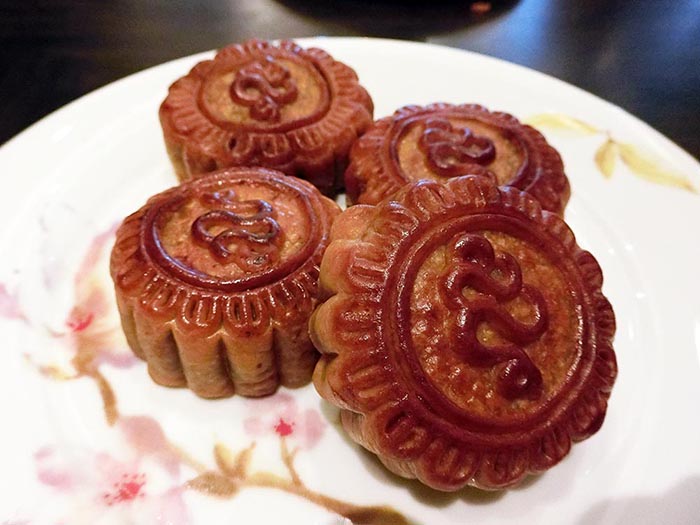 Jasmine is known for their excellent Peking Duck and their wonderful array of dimsum.  You can have unlimited dim sum for PHP988 per person, available daily. It comes with soup, congee, yeung chow fried rice and desserts made by expert dim sum Chef Wong Sing.
For more information or to make a booking, please call Jasmine at +63 2 811 6888 ext. 3338. Stay updated and follow New World Makati Hotel on Facebook (New World Makati Hotel) or Instagram (@newworldmakati).
Hits: 144