A Taste of Thailand at the Café at Hyatt Regency, City of Dreams Manila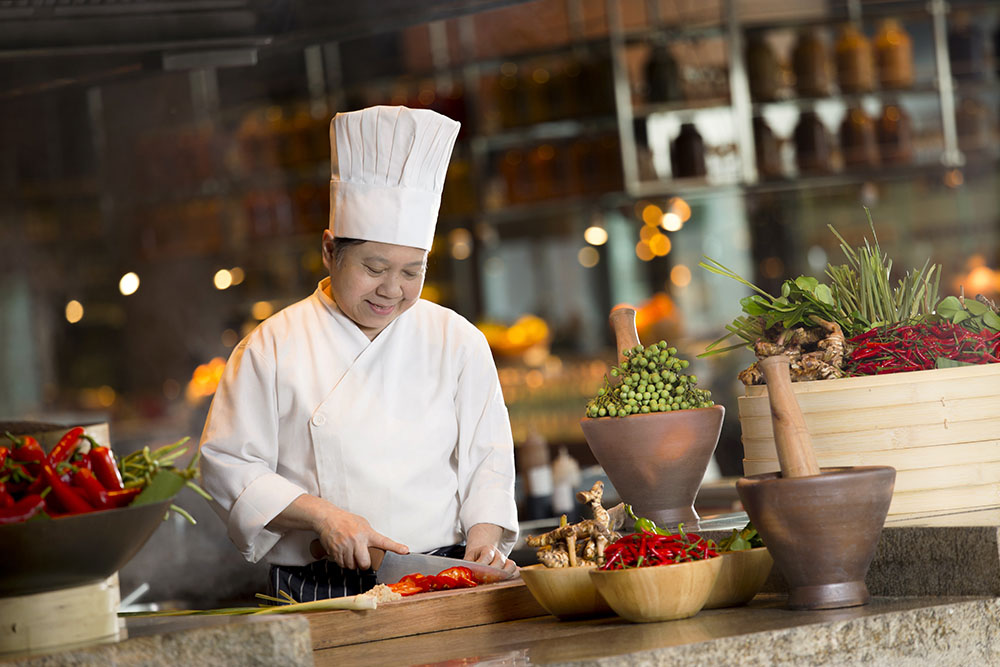 Thai cuisine is taking center stage at The Café, the interactive show-kitchen restaurant of Hyatt Regency Manila, City of Dreams at "A Taste of Thai," from September 9 to 22.
The Thai culinary promotion, which is staged with Thai Airways and the Tourism Authority of Thailand, will feature Thai guest chef Siriluck Lekkwan, Grand Hyatt Macau's Thai Chef de Cuisine, and offer diners availing of the promotion a chance to win two Thai Airways round trip tickets to Bangkok, with a three-day and two-night stay in a Club King room at the Grand Hyatt Erawan replete with continental breakfast, evening cocktails and canapés at the Grand Club Lounge.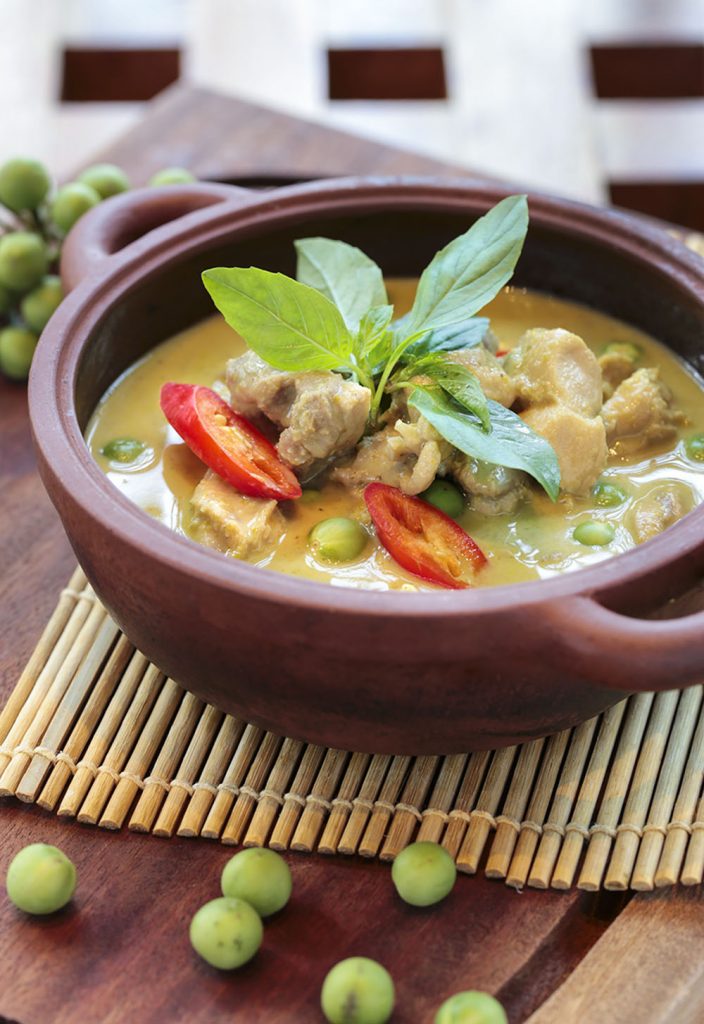 Reflective of the rich culinary traditions of Thailand which balances salty, sweet, sour and spicy flavors, Chef Lekkwan prepares her specialty dishes, among them a myriad of classic Thai fare such as Green Papaya Salad; Thai Royal Dumplings; Deep-fried Sea Bass with Chili and Tamarind Sauce; Green Curry Chicken; Prawn Cake with Sweet and Sour Sauce; and Mango Sticky Rice. For cooking aficionados, she will conduct a cooking class on September 13 at 3:30 p.m. to 5 p.m. at The Café.
Chef Lekkwan is a renowned chef of Thai cuisine with over two decades of experience in professional hotel kitchens under her belt, and who also had the honor of preparing meals for the Thai royal family. The well-respected chef is also affectionately called as "Chef Mum" for her generous warmth and care of all those around her — which is also reflected on her personal attention to each diner, catering to individual preferences.
Her cooking is rooted in the traditional fare of her hometown, Bangkok, where she first learned from her earliest culinary mentor, her grandmother, a local chef who cooked in the royal kitchens of King Rama V. Over the years, Chef Lekkwan's dishes are described as "refined yet comforting; exquisite yet homey."
"A Taste of Thai" is available at dinner, 5:30 p.m. to 11 p.m. and brunch on Sunday, 11:30 a.m. to 3 p.m. The Café's dinner buffet is at Php 2, 088 net, Sunday to Thursday. and at Php 2, 538 net, Friday and Saturday. Prices are inclusive of regular beverage package of free-flowing local beer, juices, coffee and tea. The Sunday Brunch buffet with regular beverage package is at Php 2, 799 net; or with an alcohol package of free-flowing sparkling wine, local beer and selected cocktails for additional Php 200 net.
Every diner of the Thai food promotion is entitled to one raffle draw ticket per visit. Terms and conditions apply, per DTI-FTEB Permit No. 16909 Series of 2019.
For reservations, call 691-1234 extension 1163, e-mail TheCafe.Reservations@hyatt.com, or visit hyattregencymanilacityofdreams.com.
Hits: 47