Culinary Travelogue: Bulgaria
---

---
Bulgaria is a Balkan nation with diverse terrain encompassing Black Sea coastline, a mountainous interior and rivers, including the Danube. A cultural melting pot with Greek, Slavic, Ottoman, and Persian influences, it has a rich heritage of traditional dance, music, costumes, and crafts. At the foot of domed Vitosha mountain is its capital city, Sofia, dating to the 5th century B.B.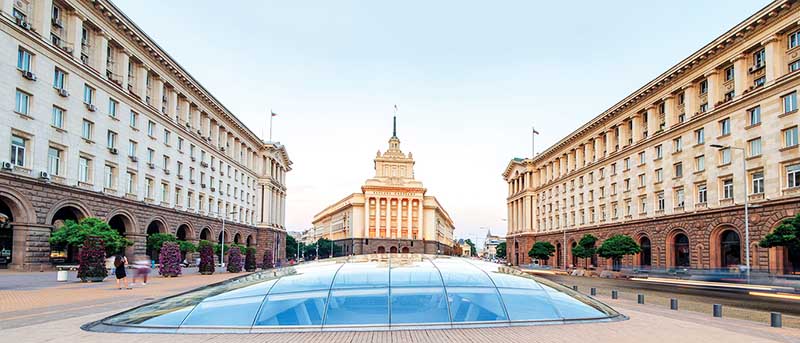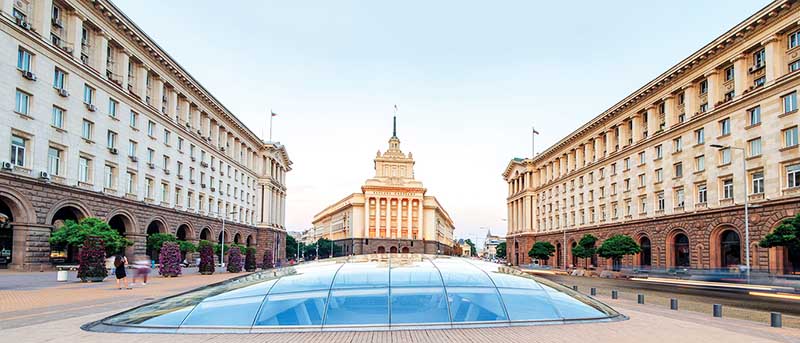 Bulgaria is known as the Land of Roses, as The Rose Valley produces 85 percent of the world's rose oil. In recent years, Bulgaria also tops lavender oil producers ranking. Bulgarian honey is very high quality honey.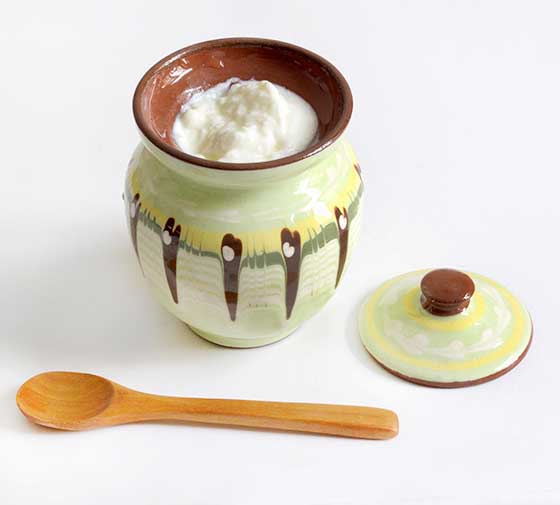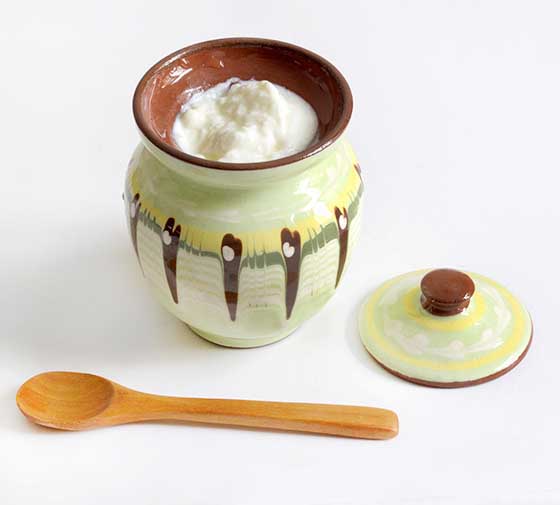 Yoghurt in Bulgaria, called Padkwassa, is the health-bringing gift of Bulgarians to the Western world. This fermented milk resembling thick cream was originally promoted in the West in the beginning of the 20th century for its salutary benefits. It was claimed to have rendered longevity to the Bulgarians, many of whom consumed appreciable quantities of yoghurt. Its mild acidity and pleasant texture give it a strong culinary appeal.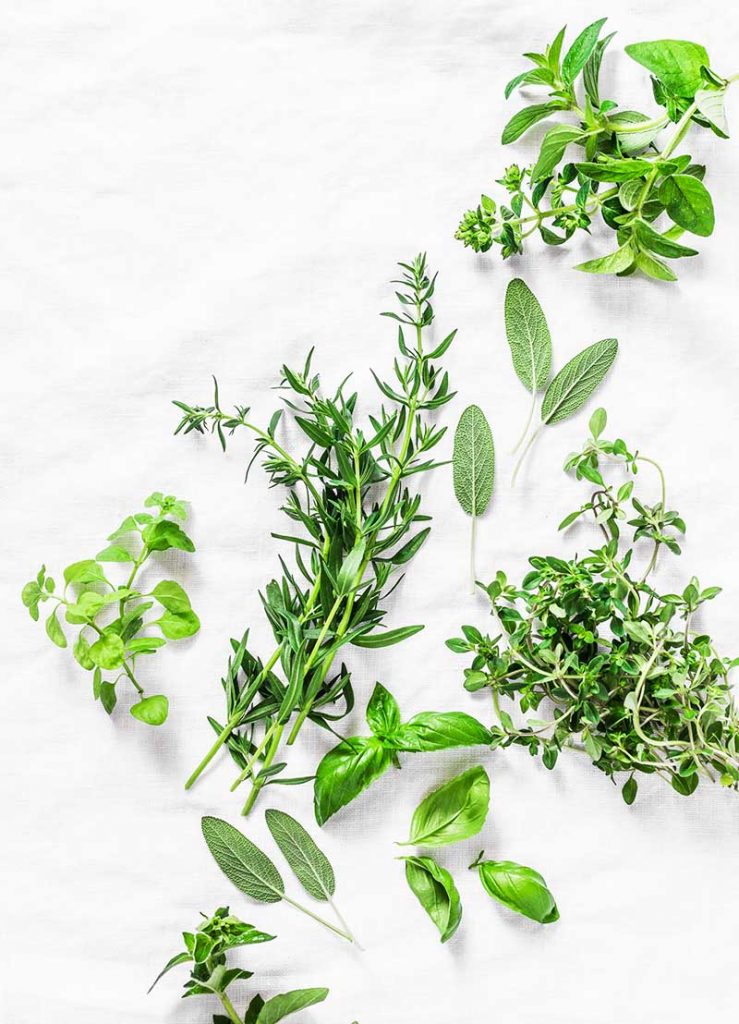 Herbs have prominent place in Bulgarian cuisine. These include basil, thyme, oregano and spearmint. Almost all Bulgarian dishes have parsley. The traditional Bulgarian cuisine is rich in spices, with unique and specific taste. They are easy to prepare.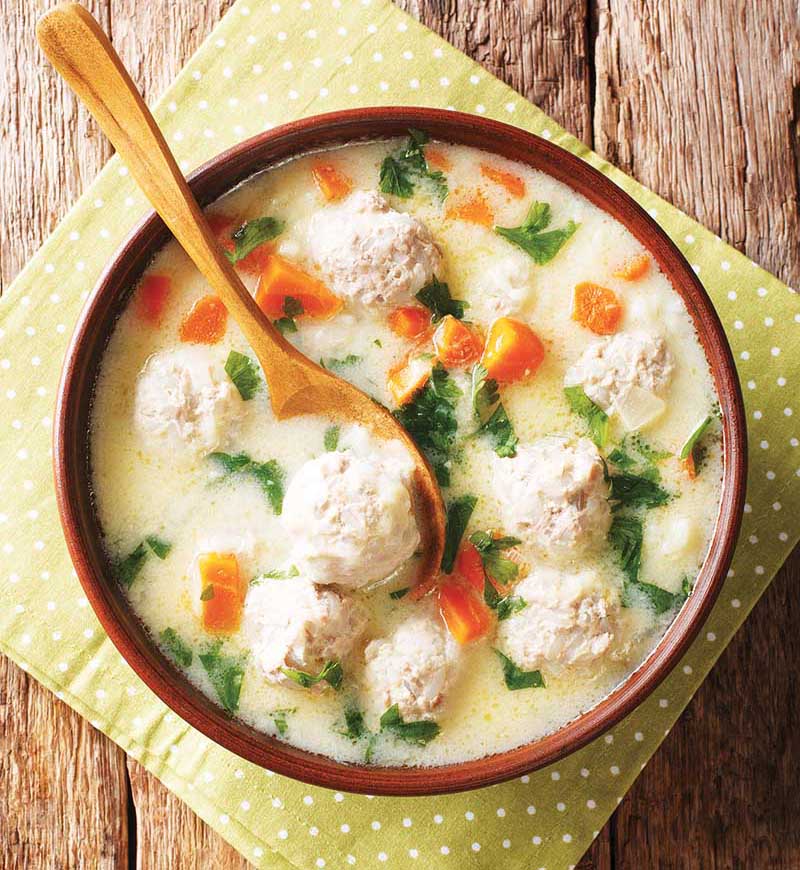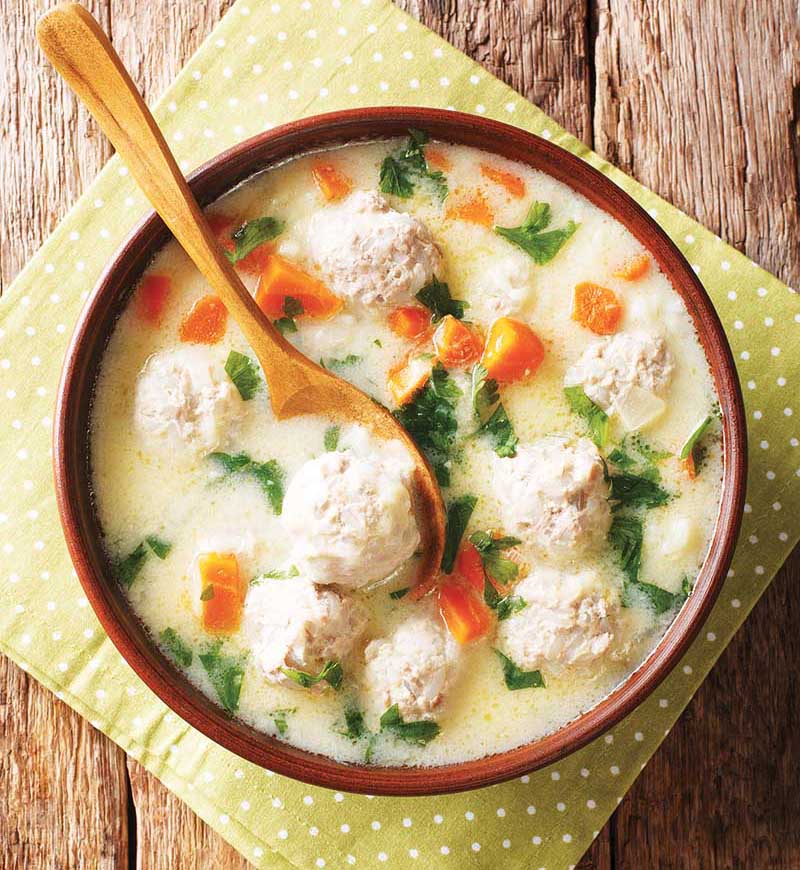 Tchorba Soup (or Chorba Soup) is the mainstay on the menu. Next comes opulent stews and ragouts with Giuvetch—dominated by onions and tomatoes, and Yahnia—prepared for all kinds of meat, as two of the most favorites.
A prominent dessert is Halva, a Semolina porridge with fruit. Pastries constitute a peak in Bulgarian gastronomy, which greatly resembles the cookery of other Balkan countries. Banitza, a matchless cheese layer pie is a national treat, and so is Kazoonak, a yeast cake specialty for Easter.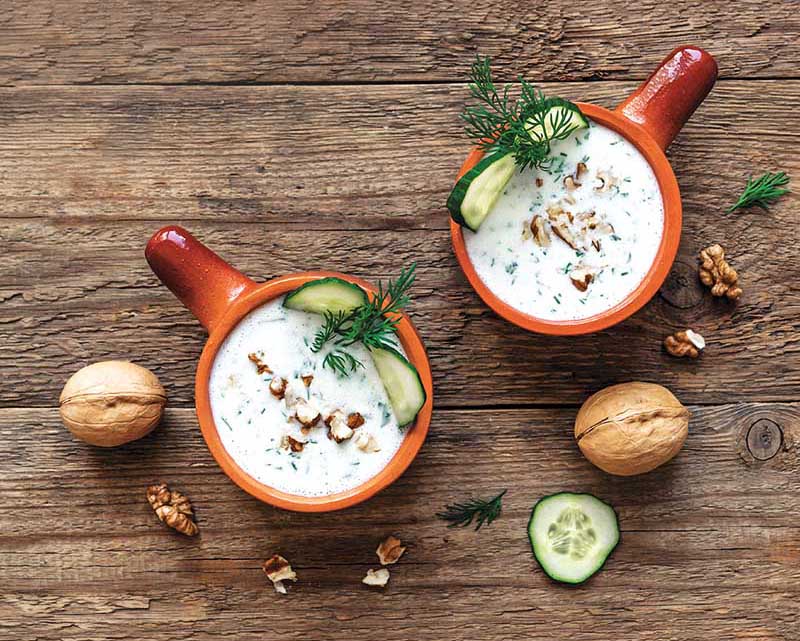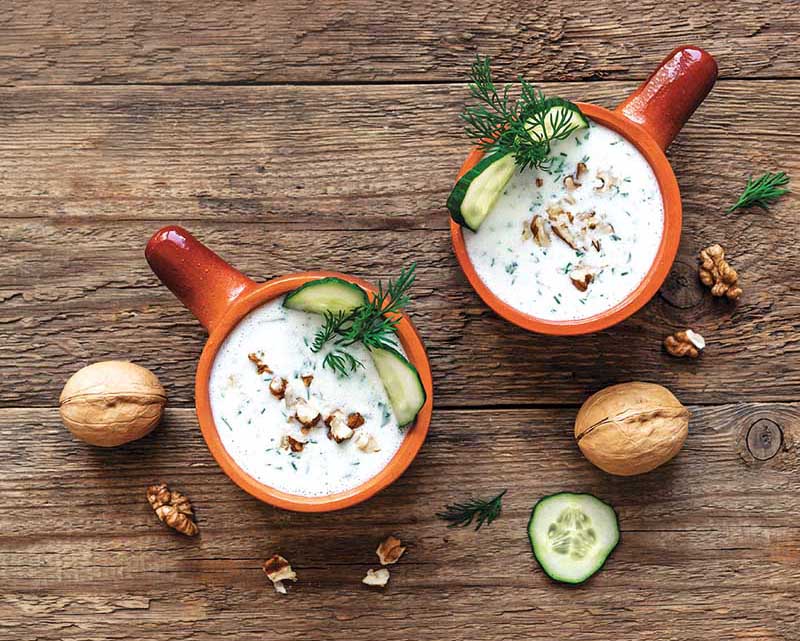 Cold Cucumber Soup
Tarator
Ingredients:
2 cups yoghurt
1/4 cup chopped walnuts
1 cup cucumber, small diced
1/2 tsp salt (or measure according  to taste)
1/4 tsp white pepper
1 clove garlic, minced
Procedure:
Beat yoghurt until smooth.
Mix all ingredients. Beat well.
Chill in the refrigerator.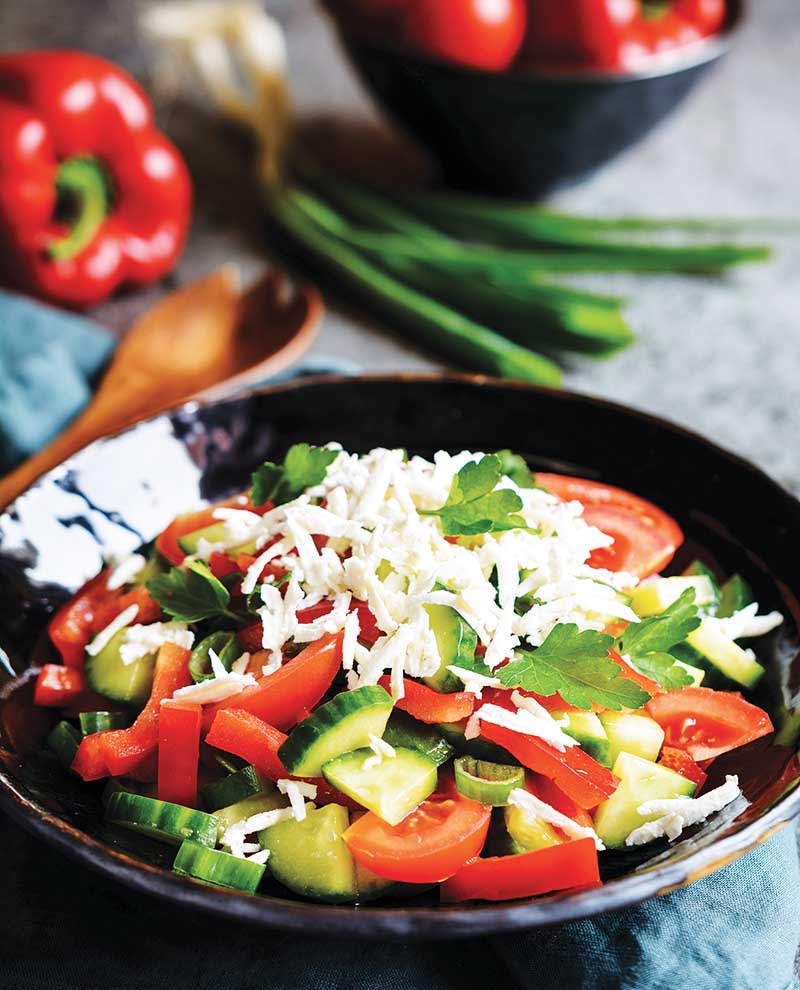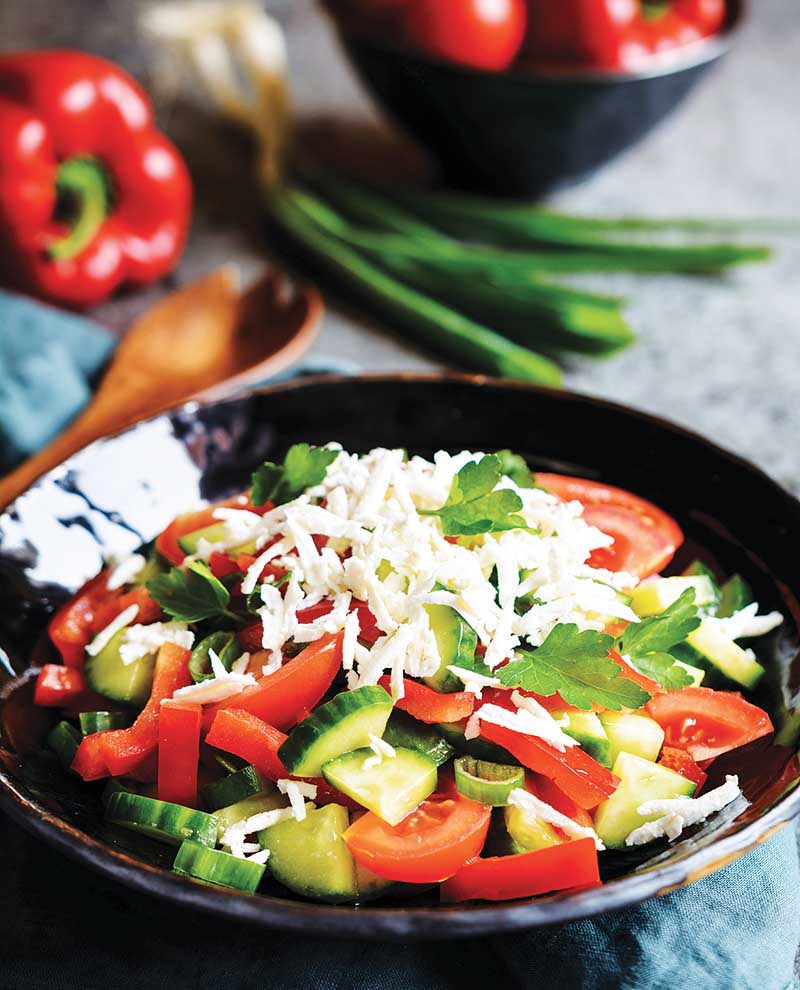 Shopska Salad
Ingredients:
1/2kg large tomatoes, diced
2 pcs cucumbers, sliced into rings
1 pc bell pepper, sliced into strips
1 pc onion, chopped or sliced into crescents
vinegar
salt
olive oil
200g white cheese
parsley, chopped
Procedure:
Toss the tomatoes, cucumbers, bell pepper, onion, and dressing (made by mixing vinegar, salt and olive oil).
Crush or grate the cheese on top of seasoned salad. Sprinkle parsley.
Eggplant Casserole
Mousaka
Like many other dishes, Mousaka exists in many versions and is a favorite not only in Bulgaria, but also in Greece and other Balkan countries.
Ingredients:
1/2 kg eggplant, pared and cut in 1/4-inch slices
salt
1/2 cup chopped onion
1/4 cup butter
1/2 kg ground lamb or beef
1/4 cup dry white win
tomato sauce + water (1/4 cup tomato sauce + 2 tbsp water)
1 tbsp chopped parsley
1/2 tsp paprika
1/4 tsp pepper
1 tsp salt, or totaste
1/2 cup all-purpose flour
3/4 cup breadcrumbs
2 pcs large tomatoes, sliced
1 cup yoghurt
2 pcs large egg yolks
1/2 cup grated cheese
Procedure:
Sprinkle eggplant with salt and set aside for an hour.
Sauté onion in 2 tablespoons butter. Add meat and brown. Mix wine, tomato sauce, parsley, paprika, pepper and salt, and pour over browned meat. Let simmer for 15 minutes.
Heat remaining 2 tablespoons butter. Dip eggplant in half of flour and brown on both sides.
Butter a casserole dish and coat with half of breadcrumbs. Arrange meat and eggplant in layers with tomato slices on top.
Beat yoghurt, egg yolks and 1/4 cup flour and pour sauce over casserole. Sprinkle with grated cheese and remaining breadcrumbs. Bake in preheated moderate oven, 375˚F, about 45 minutes.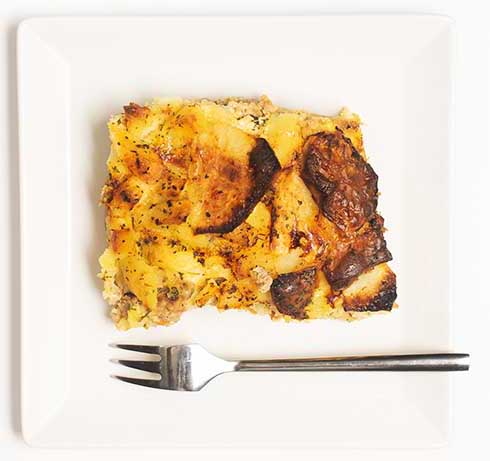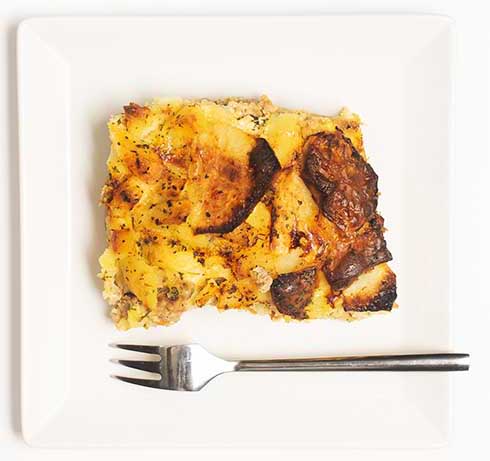 Variation: Potato Mousaka
Potato is replaced for eggplant in recipe. 3/4 kilo of potatoes are pared, cut in half and cooked, then sprinkled with salt. They are not browned. Baking time may be reduced to about 30 minutes.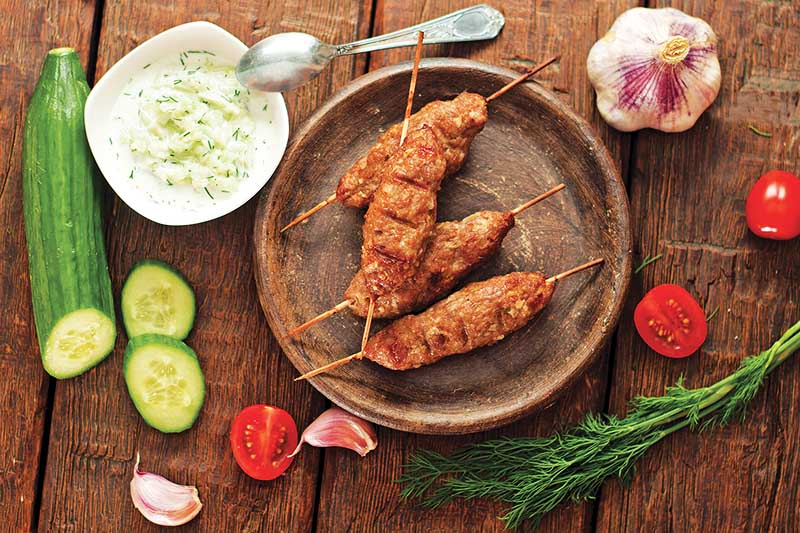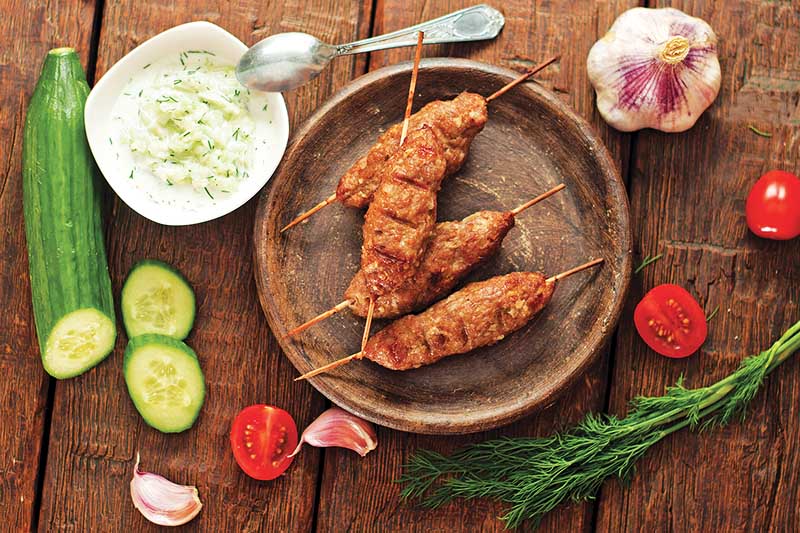 KEBAPCHETA with TZATZIKI
Kebapcheta are small lamb logs that can be found all over Bulgaria and other parts of Eastern Europe. The ground cumin offers just the right warm spicy back note to the meat. They are grilled and traditionally served with Tzatziki, tomato, red onion, cucumber, feta cheese, kalamata olives and pita. Tzatziki is the perfect cool tangy balance to the rich Kebapcheta.
KEBAPCHETA
Ingredients:
3/4 kg ground lamb
1 pc medium onion, grated
2 cloves garlic, crushed
1 pc slice white bread, soaked in water then squeezed "dry"
1 tbsp ground cumin
1 tsp pepper
2 tsp salt (or measure according  to taste)
1/2 cup chopped parsley
Procedure:
Combine all ingredients and chill for about an hour.
Shape the meat into 3-inch logs about 1 1/2-inch in diameter. Pierce through with a barbecue stick. Brush with olive oil to prevent sticking to the grill.
Gas or charcoal grill until close to your desired doneness.
TZATZIKI
Ingredients:
1/2 cup plain yoghurt
1/2 cup sour cream
1/2 cup shredded cucumber and blotted dry with paper towel
1 clove garlic, crushed
2 tbsp fresh dill weed or 1 tbsp dried dill weed
1/2 tsp salt, or to taste
1/4 tsp pepper
2 tsp lemon juice
Procedure:
Toss all the ingredients and chill for a few hours.
Hits: 220