Feel free to show off your smile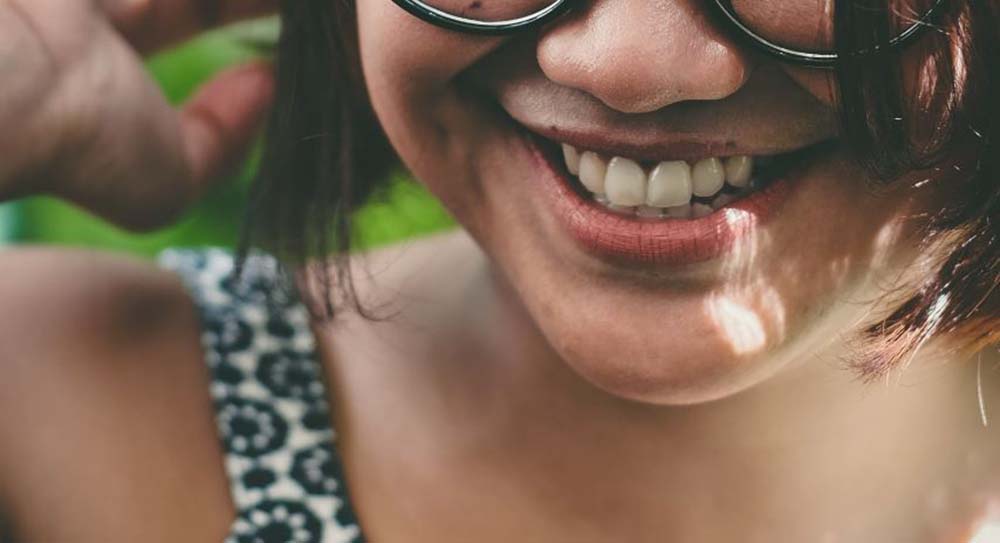 Today's youth is like no generation before. They have a strong sense of self that pushes them to pursue dynamic and social lifestyles. Confidence is their fuel, a trait that is by no means easy to have. But it's trickier for those who might feel different – like denture wearers.
Surprisingly, millennials and Gen Z make up almost half of the denture wearers in the country, according to the Denture Care Research by GlaxoSmithKline (GSK) Philippines[1]. With the stigma attached to denture wearing such as bad breath and poor dental hygiene, their insecurities are heightened, preventing them from eating, smiling, and laughing confidently.
But don't fret. If you are a young denture wearer, Polident is here to help you get over those difficulties. The leading denture care brand has a lineup of adhesives and cleansers that will provide you with maximum support and protection.
The number one concern with having dentures is the risk of them falling out. Imagine finally scoring a date with your long-time crush only to mess it up by having your dentures fall off right when things are about to get intimate. For the most part of your social activities, you stay on alert mode to make sure you won't get caught in an embarrassing turn of events. To drive away the worries of loose dentures, Polident formulated adhesive creams that keep them firmly in place for up to 12 hours. Adhesives also prevent food particles from getting trapped under the dentures, which causes bad breath and gum irritation. You can now pursue that romantic evening with no worries.
Another challenge you may regularly face is keeping dentures fresh for a long time despite constant toothbrushing. It is commonplace to think that since dentures replaced missing teeth, it is only natural to clean them the same way. However, false teeth are more delicate than real ones. Toothpaste causes microabrasions where food and plaque build-up, which leads to bad breath and deterioration of the denture frame.
You don't have to bid goodbye to your favorite ham and sausage pizza forever though. For deep cleansing of your dentures without scratching, Polident has cleanser tablets that remove tough stains, food residue, and plaque. These cleansers can kill 10 times more odor-causing bacteria than toothpaste to give you the confidence you need in seizing the day, or your favorite food. The tablet only needs to be dissolved in water where dentures are soaked to get fresh and clean.
With knowledge on proper denture care through Polident, you can once again choose to reclaim the possibilities of every day, free from distractions. Be confident to have the freedom to smile, eat and laugh without worries.
For more information about Polident, visit polident.com.ph or facebook.com/PolidentPH.
Hits: 75