Tiger biscuit rallies an army of moms to raise kids with strength from within Unveils #InnerStrength campaign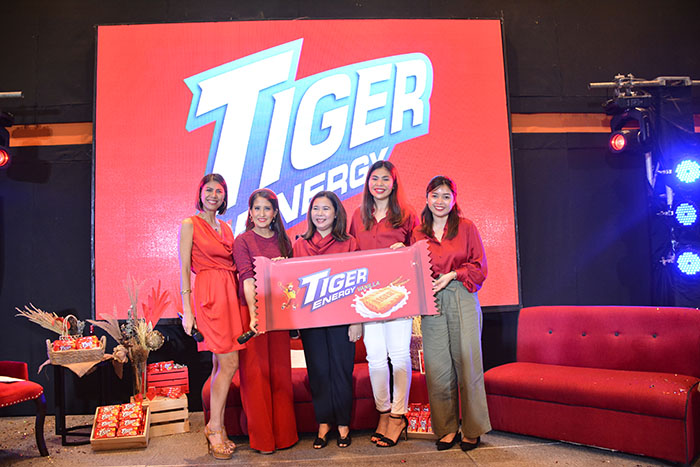 Is your kid strong enough to face the world, to overcome the challenges that may come their way?
In such a fast-paced world, kids today juggle so many activities in and out of school. Academics, sports, and social events demand a lot of their strength and stamina for the day. But regardless of the generation, there will always be challenges in raising children to become well-adjusted adults.
Indeed, raising kids remain a difficult task. Regardless of the generation, every parent needs to be more involved and proactive in developing their children's well-being and character. They need to ensure that their kids are raised the right way, not only with proper nutrition, but also with the proper values and mindset to understand the reality around them, and how to address the opportunities and challenges that they may face, every day and in the future.
Acknowledging the importance of proactive and responsible parenting, Tiger is set to rally an army of moms and kids who can overcome from within, through a movement called #InnerStrength.
For this movement, Tiger hopes to teach parents about the importance of inner strength in children, and how this allows them to overcome challenges in life. It is critical to let kids know and understand that challenges help a person learn and grow. The value of courage, humility, friendliness, resilience, and confidence will always see them through, especially as they grow older.
"Today's world presents many challenges that can break a child's spirit," says Kristine Enriquez, Brand Manager of Tiger Biscuit from Mondelez Philippines. "With inner strength, they will be able to withstand more effectively every obstacle, and thrive."
Generation of Tigers
"Kids these days also have many activities in school and outside of school, through extra-curricular activities like sports lessons, art classes, among others," explained Enriquez. "That's why they need proper nutrition to face the challenges and seize the opportunities that come their way."
Tiger is not like any ordinary biscuit. It contains wheat plus vitamins and minerals to help children get the proper nutrition they need. Tiger is the better baon option for kids.
Armed with physical strength, children are better able to develop inner strength. Well-nourished children are able to think, decide, and take action for themselves. "It's important for children to have the proper nutrition to face their day," says Enriquez. "The more they're nourished, the more they are optimistic and positive and see the brighter side of life."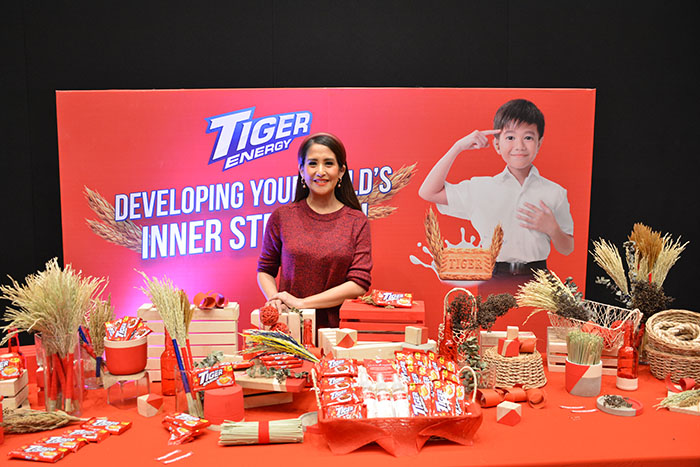 Mom Support
Celebrity mom Jolina Magdangal supports the new brand purpose of Tiger Biscuit. Magdangal acknowledges the inescapable concern among moms in keeping their kids healthy and strong as they face their lives on their own in school.
"Developing a child's Inner strength should start early. This is the time when parents help shape the overall well-being of their child," she explained. "It can be in the way you discipline them or as simple as the kind of food you serve them. I think I'm not alone when I say everything matters when it comes to our children."
"I want to make sure that my kids know that they have power over their mind, and whatever storms they go through, they can always reach deep down and find the inner strength to overcome them. I'm happy that Tiger sets things in motion to give importance to it," she added.
When kids are healthy, they are able to learn more from their lessons. They are able to participate in a lot of different activities that help build their character. A well-nourished child is a child beaming with inner strength.
Tiger believes that to create a brighter future for all, the world needs a new breed of resilient and confident children who can overcome challenges through inner strength.
Hits: 174