TikTok provides only trustworthy resources and accurate public health information regarding COVID-19 on the platform.
Manila, Philippines – July 7, 2021 – One of the ways that TikTok helps its community stay safe and informed during the pandemic is by ensuring that it provides the right public information and resources on the platform. Likewise, through partnerships with government institutions, such as the Department of Health, TikTok can assist in sharing credible information that will help keep the public well-informed.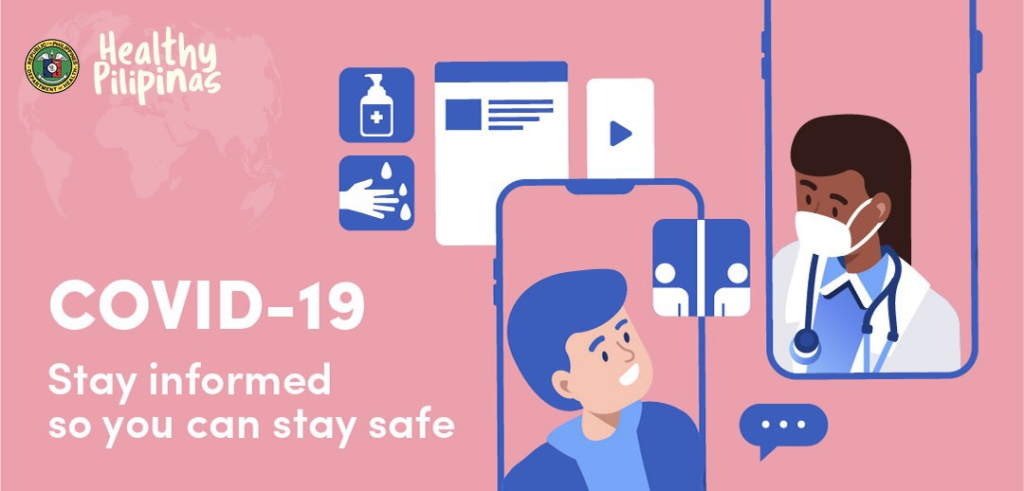 According to Kristoffer Rada, TikTok Head for Public Policy, "TikTok is taking a proactive and holistic approach to countering misinformation on the platform. We have teamed up with experts across the industry, civil society, and public health, along with our own Content Advisory Council, in order to develop adequate policies, enforce strategies, and be able to stay ahead of rapidly evolving content. The current partnership we have with the DOH reinforces this commitment. As part of the Check The FAQs campaign we actively remove misleading or false COVID-19 information. Through our creators and medical professionals on the platform, we also help promote accurate information that would help Filipinos make an informed choice about getting vaccinated."
Dr. Beverly C. Ho, MPH, DOH Director for Health Promotion, says, "Parallel to our COVID-19 Vaccination campaign RESBAKUNA: Kasangga ng BIDA, TikTok, along with all the Filipino health creators, have been our allies in the battle against vaccine misinformation and hesitancy during this pandemic. The Health Promotion Bureau recognizes the potential this partnership holds in increasing vaccine confidence, easing the apprehensions of the people, and in forwarding correct information to a wider audience." She adds, "HPB is thankful that the Check The FAQs campaign has put various equally entertaining and informative content in the limelight. We look forward to more of these engaging materials as we continue to get more Filipinos vaccinated. Sama-sama tayong lahat sa #BIDABakunation!"
TikTok's Community Guidelines are designed to help combat medical misinformation on the platform by prohibiting users from posting false or misleading content, particularly in relation to COVID-19. This includes misinformation regarding vaccines, anti-vaccine disinformation, and paid advertising that promotes vaccination. The TikTok platform also houses a dedicated Check The FAQs banner that sits on the discover page, which connects users to credible Covid-19 information as well as creative videos, not only from our creators but also from healthcare professionals.
Call-to-action type content related to COVID-19 vaccines is only accepted on a case-to-case basis, provided that they are in the interest of public health and safety. Through specially trained teams, false or misleading content, along with accounts that spread misinformation, are identified and removed from TikTok. Community members are also encouraged to report misinformation and any content that violates TikTok's Community Guidelines. With the help of industry-leading threat detection platforms, suspicious networks and activities are also identified and flagged within the app as well. Any Covid-19 content shared on TikTok is carefully screened for accuracy, with the help of fact-checking partners, which includes Agence France-Presse (AFP). The DOH itself reviews all the vaccination-related videos shared on TikTok's Covid-19 main page, and approves the ones that contain the right information about the vaccines.
Only content that contains verified facts are widely distributed into users' For You feeds, helping minimize the potential spread of false information within the app. Anti-vaccine and Covid-19 misinformation will not be recommended to users and will carry a banner that warns viewers of misinformation. TikTok removes false content, and redirects searches related to COVID-19 or vaccine disinformation to the app's Community Guidelines. Also, anti-vaccine hashtags are not completed in search. TikTok users who explore coronavirus-associated hashtags will see an in-app notice, which provides direct access to credible sources, including the World Health Organization (WHO) website, as well as local public health agencies.
Hits: 249