March Ushers in the Summer Months in our Country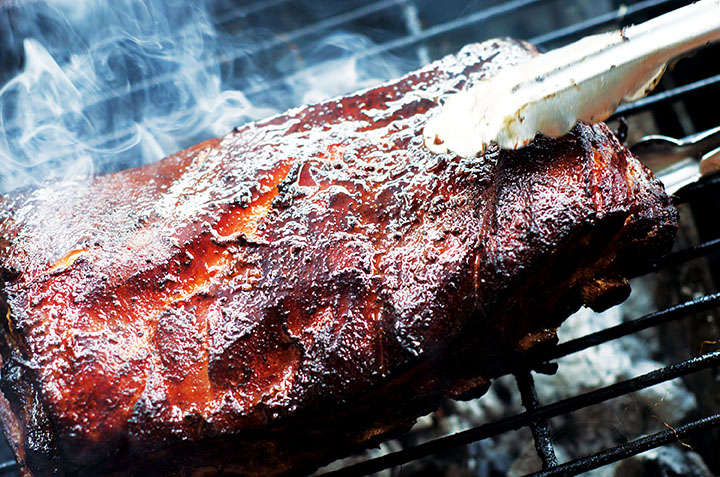 March ushers in the summer months in our country. And to welcome in the scorching heat, we at Cook decided to feature barbecue. Dry evenings are ideal for outdoor cooking and I can't think of anything better than to light up some wood or coals and get smoking and grilling.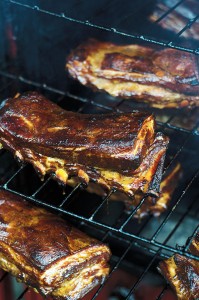 While there is nothing wrong with our local versions of grilled meats and fish, there is a whole other world of barbecue, the ones where meats are smoked for hours, where the red smoke ring serves as a seal of authenticity. I know, Southern style barbecue isn't easy to replicate. Where can we get hickory, mesquite, applewood? These are some of the woods used to smoke meats in the southern US which we can't get here, at least not that I know of. Are there alternatives? Can we use our own fruit trees and hardwood? And if we wanted real barbecue, are there places here that do it?
I know that a number of restaurants serve "BBQ" ribs, but those are mostly attempts at replicating the real thing. No self respecting barbecue fanatic would ever boil, braise or bake their meats, and then glaze them to achieve a crust or "bark", that distinct outer layer present in true barbecue. Go to any restaurant that serves BBQ ribs and they either boil, bake, braise or grill the meats, or use a combination of any of those cooking methods. And to give us the smoked flavor and aroma, the glaze or sauce they use might include liquid smoke. This is what we're used to and these knock-offs are perfectly edible imitations and honestly, they can sometimes taste good as well. But to those who know and can tell, real barbecue starts with the meat, then the rub, then the all-important smoke.
Watching food shows on TV doesn't really help. Episodes on barbecue places in Texas, Tennessee, the Carolinas, Georgia and all those southern states only make the cravings worse. But there is hope. As we discovered and will share with you in this month's issue, there is a place right in the heart of Metro Manila that does authentic barbecue, with smoke-ringed meats to prove it!
The issue isn't just about barbecue, of course. We still have our usual recipes and resto finds, travel features and much more.  Join us in welcoming summer the best way we know how…by cooking and eating!
Source: Page 5 on Cook Magazine March 2015 issue.
---
WANT TO KEEP UPDATED?
Join us on our newsletter!
[wysija_form id="2″]
Hits: 190