Cook Drive Thru Lucban: Kiping Up with the Fiesta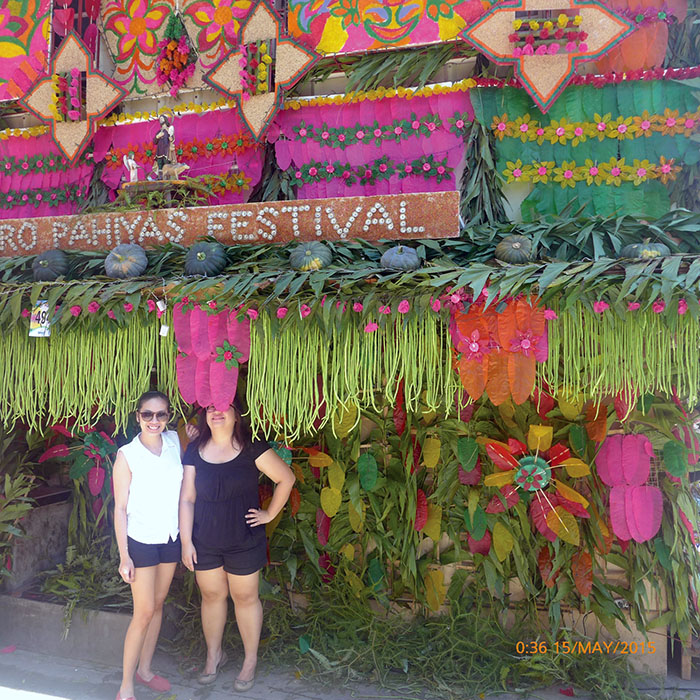 Every year, on May 15, the small town of Lucban, Quezon celebrates the Feast of San Isidro Labrador by decorating their homes with produce of all kinds. This festival, known as the Pahiyas Festival has become famous throughout the years for its bright colors, wonderful locals and of course, the food.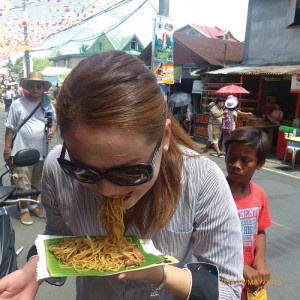 The iconic kiping, the leaf-shaped, brightly colored rice cracker hanging on the houses is what has set Lucban apart from all other fiestas in the country. Each home traditionally decorates their homes with whatever they grow, so one house may be embellished with assorted vegetables while another may be decorated with rice products if that's what they farm. Nowadays, the participating houses have elaborate themes and the festival gives residents a chance to show off their creativity and ingenuity.
I've been to Lucban a few times as a child and into my teens. Staying with my relatives, the Cabungcals, who call Lucban home, I used to come a few days before the 15th of May and stay until the festival ends. Being a small town, I got to enjoy the slow pace of life, simple pleasures and of course, lots of pancit habhab and longganisang Lucban. Sadly, I haven't had time to come back to Lucban since the early 90s. This year's quick trip was meant to show our Korean friend, Britney Kang what a traditional Filipino fiesta is like. Along with Britney and Maggie and Rocel of Cook Magazine, we set out early for Lucban and targeted a late afternoon return to Manila.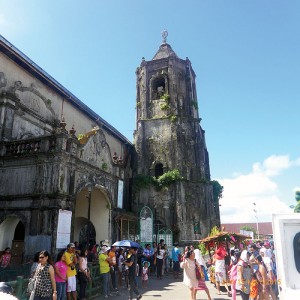 The drive thru Laguna and into Quezon was a quick and scenic one. We went through the small towns of Liliw and Majayjay and into some winding mountain roads. Once we got to the border of Lucban, it was a few minutes' walk into the center of town. We had lunch with my Cabungcal relatives and proceeded to walk off some of our extra pounds.
We all enjoyed our short trip, which took around 2 1/2 hours from Manila. If only for the fiesta atmosphere and a bit of hardinera, pancit and longganisa, I'd say it was a whole day well spent.
Hits: 130