Food Courts, Proper Taqueria, Cheese Milk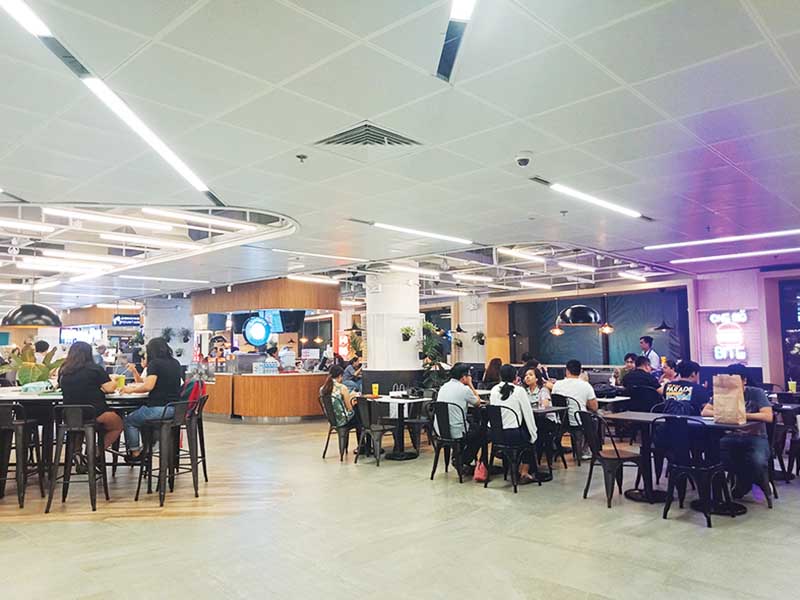 Food Choices
I've always thought of Glorietta 4's Food Choices as one of the true democratic spaces that can exist in a mall. During its first iteration, it heralded what a modern food court could look like. It was vibrant and inviting with its pastel hues. It also had a wide expansive view, and predictably the tables closest to the windows would be the first one to get occupied. Food Choices showed you it need not be relegated to the dark dungeon of the basement, where food courts are often conscripted. The tables and chairs were also comfortably spaced and weren't crammed next to each other.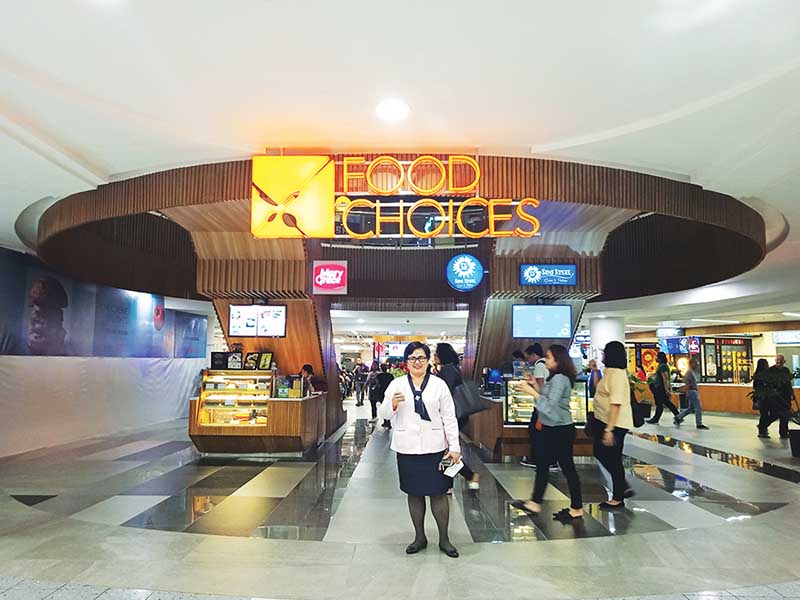 It functioned as a multi-purpose space—it served as a hangout, a waiting area, a meet up for Makati workers and students. It was certainly the best looking and most comfortable of the "big three" rest stops along with the Landmark Food Court and the SM food court and grocery food stalls of old (not this new polished one, where only like 20 people can sit at a time), where people took a breather or a snack, even dinner, before they went home either riding the bus or the MRT. For me, it was the quintessential universal canteen, where my friends from high school and I would often meet, while we were already at various universities and even long after that.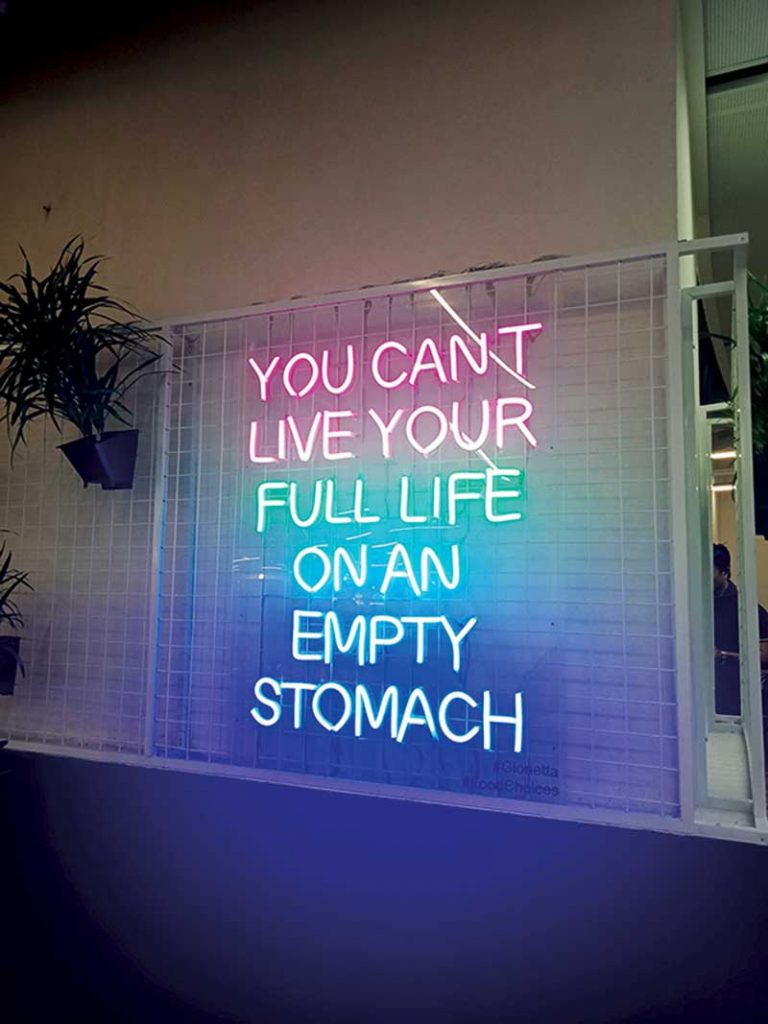 Food choices had been closed for renovation for the most part of the year, but has recently opened after this long hiatus. One thing you can always say about Ayala Malls is they know when to renovate, and Food Choices certainly needed a refresher. It has now been updated with a more streamlined design and color scheme of mostly white, some black and wood accents. It still has the same general layout, which has always been the best thing about it. The stalls are still where they used to be. Yep, them old stalwarts World Chicken (which I'm pretty sure has stood there since day one; let's call it the World Chicken Index) are in the same space. There are more common eating spaces where, if you're a single diner, you can just hang.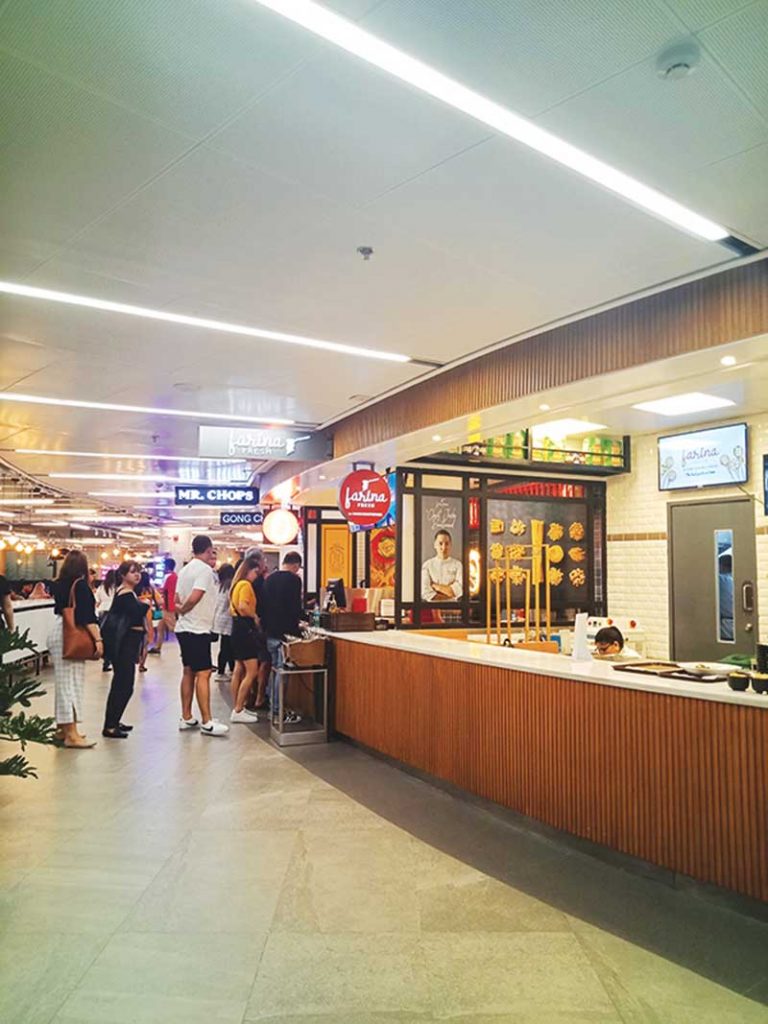 There is a trend of "gentrification" of food courts at the more high-end or higher-end sections of the malls like Podium, Megamall, etc., and this new one at Glorietta is no different, although it still retains some modicum aspect of the food courts of old, on the whole, the offerings seem pricier and the stalls, more upmarket. I guess you could say Landmark has remained the only true democratic food court of our times. Still, Food Choices is a nice place to sit and new offerings are always exciting for foodies on this route.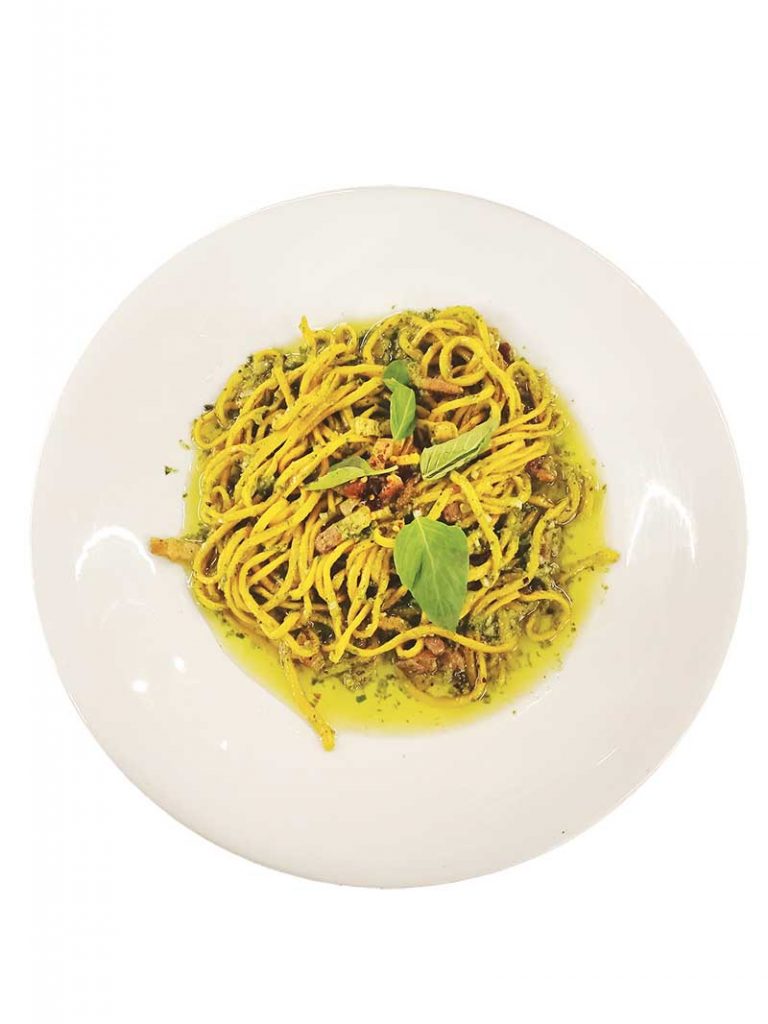 Farina Fresh Pasta by Chef Josh Boutwood is something I thought I should try immediately since it might be too high priced for it to remain there, also I just really like fresh pasta. I liked the pesto on the fresh fettuccine (or was it linguine), which also had bits of pancetta. An Italian would probably find it oversauced and just a tad over al dente, but my Pinoy palate thinks this is just fine. The pesto is the cheapest pasta on the menu at P195. The red and white sauces: Puttanesca, Diavola, Carbonara, Alfredo and Truffle Cream are in the P245 to P375 range, which, if you were to go by normal food court standards, is on the pricey range. Our layout artist's sister didn't think her Puttanesca was all that great, however. These days I think the fettuccine is no longer available, and the noodle choices are spaghetti, bucatini and conchiglie (shell). The only other thing I have tried among the newer stalls is the takoyaki, which was just average. Takoichi at the Pantree on Dela Rosa still has the best takoyaki. The Dimsum Bar (by Hen Lin) offers more than the requisite siomai and siopao. Manila Milkshakes and Creamery desserts offers milkshakes and mango-graham-type desserts in a cup. Some of the stalls still aren't open, and we hope to see more ideas on the corner of affordable and delicious.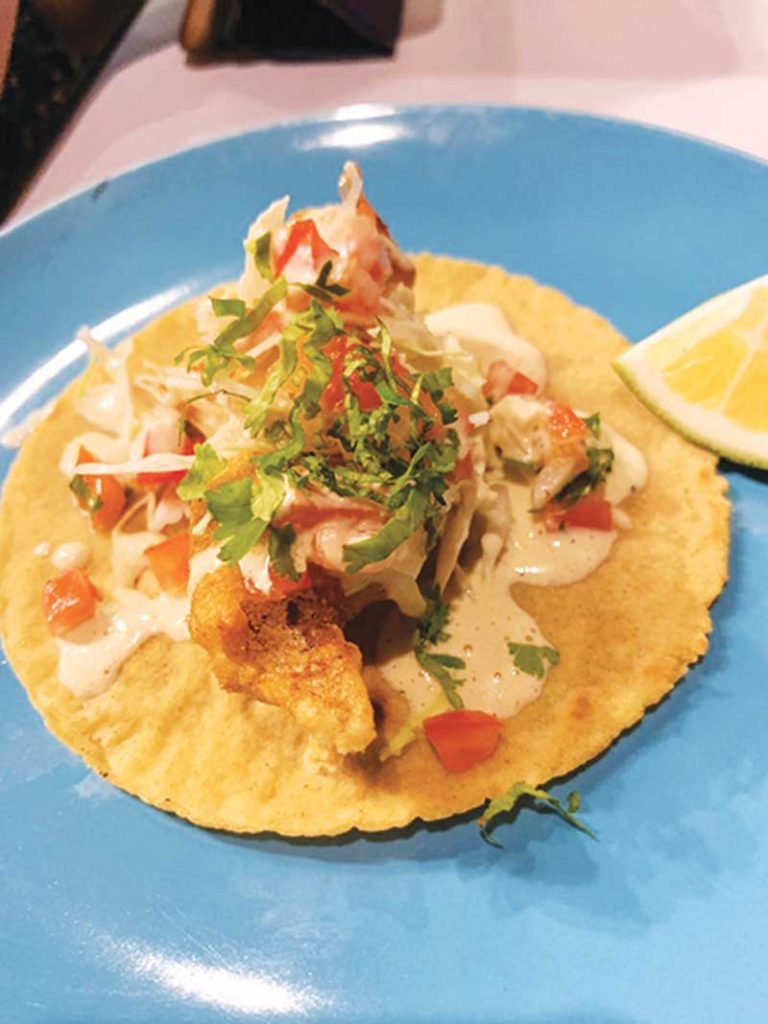 La Chinesca
So I was finally able to eat at La Chinesca at BF Homes, Paranaque City (they also have a branch at Rockwell, Makati). I know all the hips foodies and their mother have eaten here consistently and it's hard to get a table. You know it's good because it's a small menu, and in short, everything is authentic Mexican Taqueria and tasted great. I particularly liked the Guisada de Res because it had huge and tender chunks of lengua and beef shoulder and, of course, Carnitas is everyone's favorite. My sister had the oyster taco and I had the fish taco, which were also very good. Everyone except us had the guacamole, served in a traditional Molcajete (stone bowl), the Mexican equivalent of a mortar and pestle. La Chinesca also has the pedigree of Chef Bruce Ricketts, who has consistently made his mark with Ooma, Sensei Sushi and Mecha Uma. There has been a resurgence in authentic Mexican cuisine in recent years, not just with La Chinesca, but also with others. Even in BF, you'll get two on Aguirre St. (the other being Drive-By Taco Shop, which has also branched out to Eastwood). This is a good chance to redefine how most Pinoys see Mexican food, which was mostly Tex-Mex. This reframing is also a good reminder of how much we have in common, not just in culture but in cuisine.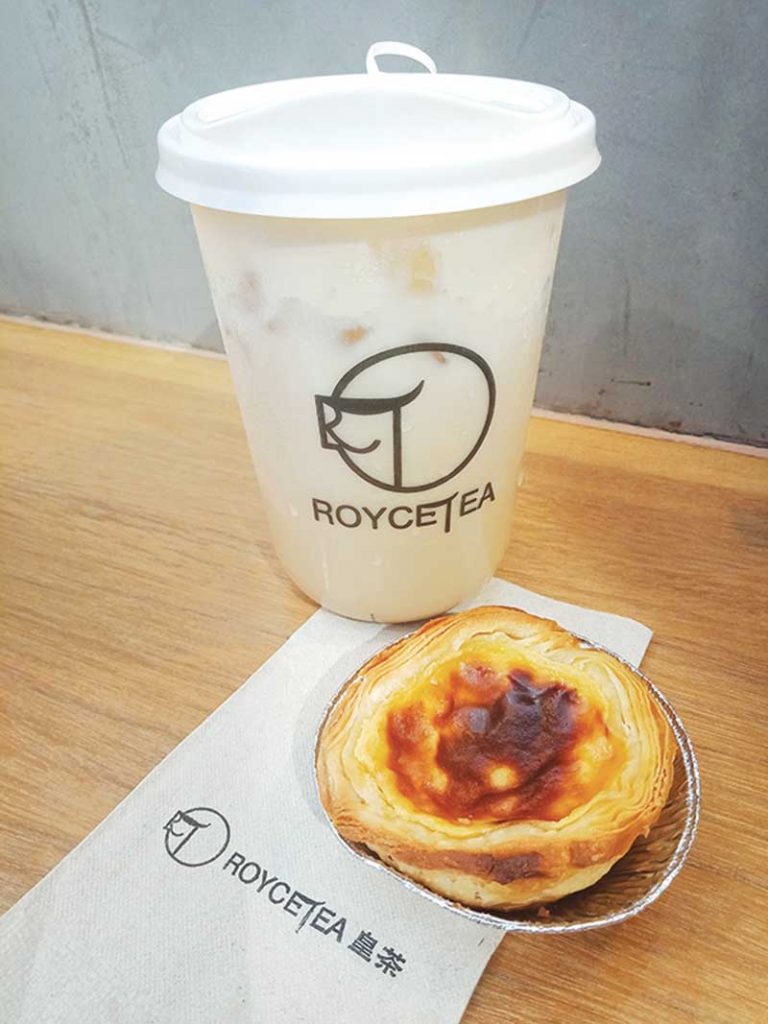 The "Royce(Tea)" of Milk Teas
Roycetea is more expensive than other brands in its category (We're talking around P165 or so), but hands down has the best and thickest cheese, which they call "cheese milk" in all of milk tea-landia. When you drink in, they serve it in a nice glass and the servings are huge. The large is served in a literal beer stein glass. Their branding is upmarket with a clean Japanese aesthetic of white and gray, even if they are not affiliated with the Japanese chocolate brand, Royce. They also pay as much attention to coffee, unlike other milk tea places, and you can choose to top it with their signature cheese milk. The unique preparations I saw, which I haven't tried, are the Rose Toffee Milk, which comes with Rose Petals, and a Jujube Longan Milk Tea.
Hits: 96