Talisay—the Garden Café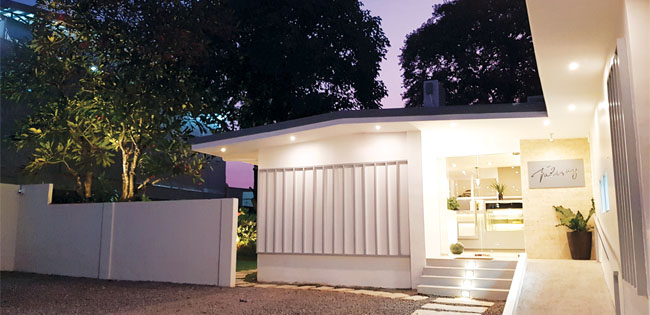 I've known Chef Myke "Tatung" Sarthou for five, maybe six years now. While we aren't super close, I see him often enough and we have enough exchanges on social media and in person that I consider him a friend. While being friends with chefs can have its benefits, it can sometimes also mean that it becomes difficult to separate the food from the person.
As someone who writes about food, I often get asked for feedback. Knowing how difficult the restaurant industry is, as blunt as I'd like to be, the feedback sometimes gets sugar-coated when honest reviews are what new restaurants need.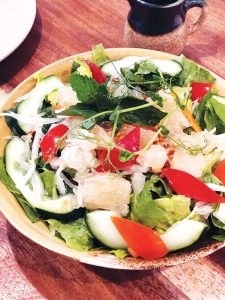 Of the several restaurants Chef Tatung has been a part of, I got to try two: Alab and Juanh Mi. I've gone to both not as part of the media covering a new restaurant, but as a customer. Both restaurants served good food, especially Juanh Mi. Alab had a really nice menu, thanks to the genius that is Chef Tatung. But in the few times I went, I was left wanting, to be honest. I knew how talented Chef Tatung is, and the inconsistencies, the execution, felt detached from the chef I knew. Whenever he cooked himself, the food was amazing. But on my third trip to Alab, I just gave up. Maybe the cooks weren't translating the flavors, creativity and passion Chef Tatung had for one reason or another.
Fortunately, I got an invite to a dinner featuring Chef Tatung's dishes for Madrid Fusion the year he went. Again, I was more than impressed at that dinner at The Fairmont Hotel. I was fascinated by his food, his knowledge, and his advocacy to showcase lesser-known dishes from places in our country that seldom get the spotlight. After that dinner, I was looking forward to what was next for him. A couple of years passed and while Chef Tatung was always visible—on TV, in his books and on social media—there was no food to be had. Finally, after a few years away from the restaurant scene, Chef Tatung is back, with what is his best restaurant yet!
Talisay the Garden Café is Chef Tatung Sarthou's newest baby and boy, was it worth the wait! If his previous ventures aimed to show his creativity and his inspirations and visions, Talisay showcases the real Tatung. Behind all the "celebrity" is a chef who just makes great food—food without any fanfare. Sure Talisay is a gorgeous place, lush, with interiors that are light and airy. Of course, the presentation of the food is still pretty. But it's as if all the effort and focus has gone into making delicious dishes. There's none of the "theme", or "concept" kind of dining. What they serve is the food of Chef Tatung's childhood, his family's recipes and his favorites growing up. Just imagine, the food they serve is the food that has inspired and nourished the talent that Chef Tatung is today. That should say a lot. It's the food that started his passion, the food that his memories are filled with, the food he likes and has always liked.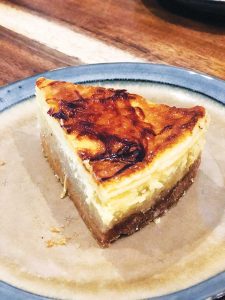 The food in Talisay is a collection of Sarthou family favorites. There are no embellishments or unnecessary gimmicks on their plates. Good, freshly baked bread with some garlic butter? Not a bad way to start a meal. Some fresh calamari with a light and crispy coating, with aioli and a lemon wedge? Yes, please. Fresh greens with some pomelo and a tasty dressing? Bring it. If you haven't noticed a theme yet, let me explain further. The food at Talisay is straightforward, but done to the highest standards. It's like eating at your aunt's place, the aunt who cooks the best food in the whole clan. No surprises, just really good food. Everything, from the Paella Mixta to the Talisay Fried Chicken with Salsa Verde, to the Karne Norte con Patatas were sumptuous. The Pescado y Coco, whole Pampano cooked in mildly spicy coconut cream was also stunning. The star of the show for me though, was the Balbacua—sticky, meltingly tender chunks of ox tail and tendon and trotters in a savory annatto-colored sauce. It may be of the humblest of origins but this Cebuano staple is a fitting headliner. It's Chef Tatung in a bowl, all jiggly and comforting. And if you still have room for dessert, their Cassava Cheesecake is a must-try too.
I am truly happy that Chef Tatung has decided to take another leap. His new restaurant hopefully becomes his most successful yet. He deserves all the praise he is getting because he truly is a gifted cook and an equally wonderful person.
Talisay the Garden Café is located at #44 Maginhawa, UP Village. For inquiries or reservations, contact at 0919 877 6321, landline 82399077, or e-mail talisay@tribo.ph.
Hits: 212