Mister Mussels
---

---
One of the most memorable seafood I had was when I was in Australia, looking for some place to grab a pint of beer. I went into this one bar that looked really old school but I can't remember the name (sorry), I looked at the menu and I was torn between two things: an Ostrich Steak and the Steamed Mussels with Chips. I chose the Steamed Mussels and Chips and it was the best decision I made. The way they did it was just using fresh ingredients and good beer. So when I got home, I did my best to recreate the recipe, and this is what I came up with. This dish is something that I will make on a gloomy rainy day and I just want to eat while I binge-watch on a series and chill. Tell me how you enjoyed this dish or made a version of your own. Enjoy!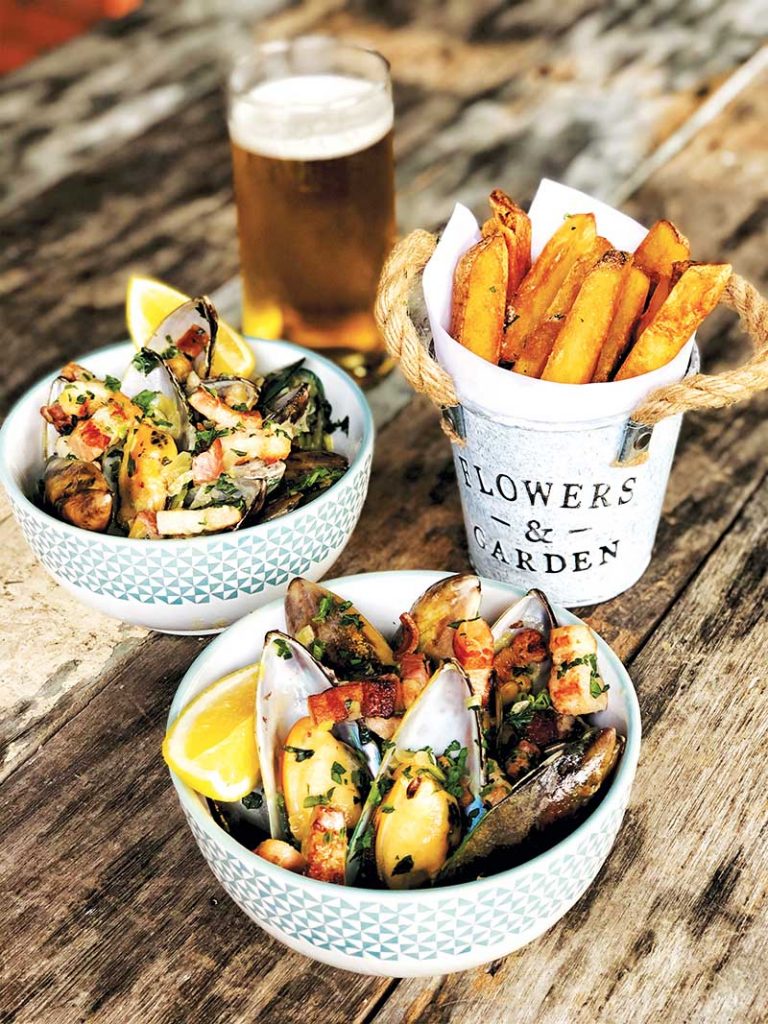 Steamed Mussels
Ingredients:
500g mussels (cleaned; beard removed)
50g bacon (lardon cut)
30g onions
10g leeks
5g garlic
150g beer (ale)
100g cream
salt and white pepper to taste
1g chives, finely chopped
1g parsley, finely chopped
serve with 300g fries
Procedure:
Prepare mussels by brushing the outer shell under cold potable water and removing the beards with kitchen tweezers. Cover with a damp towel and place it in the chiller until ready to use.
In a medium-sized pot, big enough to hold the mussels, add the bacon to the pot and sauté it over low to medium flame to render out the fat. It should take about 4 minutes. Once the fat is rendered, add the onions, leeks and garlic. Sauté for about 3 minutes.
Turn the flame to high. Once the onion starts to take on color, add the mussels and beer. Cover with lid. Steam them for 7 minutes then add the cream and cover again until all the mussels have opened.
Once all the mussels are open, season with salt and pepper. Turn off the heat. Add the herbs; toss it then serve right away. Best accompanied with French fries.
Hit me up and follow me on Facebook (Chef Bruce Lim) and Instagram (@chef_bruce_lim).
Hits: 176