Pink Chocolate Truffle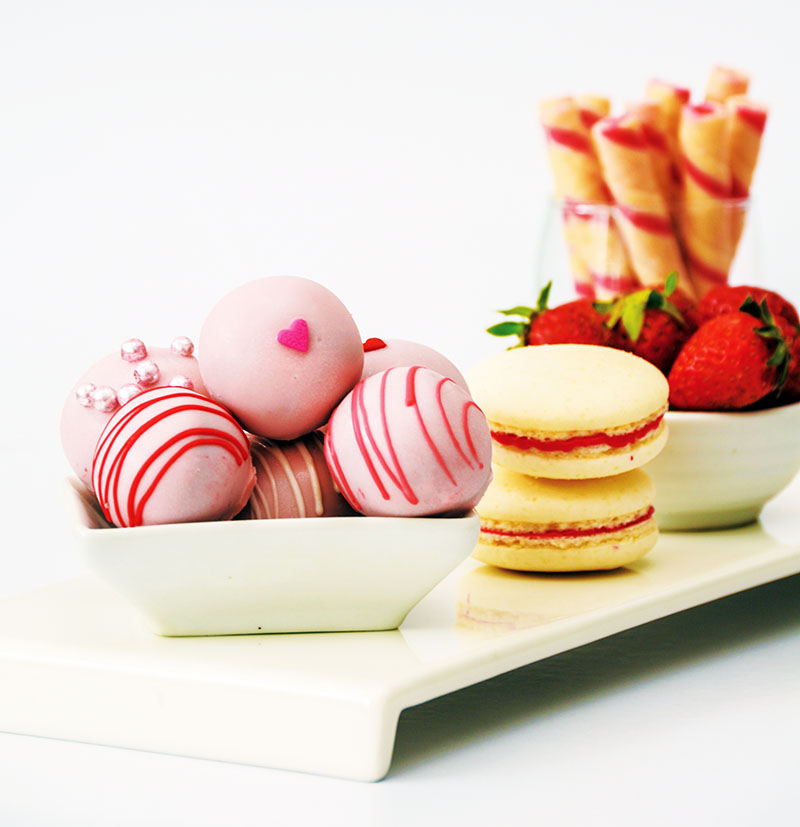 Ingredients:
500g semisweet or bittersweet chocolate
120ml heavy whipping cream
2 tbsp unsalted butter, cut into small pieces
2 tbsp alcohol (Cognac, brandy, Grand Marnier, kirsch, rum, bourbon, or Kahlua)
Chicken Marinade:
250g pink chocolate candies
white and red chocolate for piping
Procedure:
Place the chopped chocolate in a medium sized heatproof bowl. Set aside. Heat the cream and butter in a small saucepan over medium heat.
Bring just to a boil. Immediately pour the boiling cream over the chocolate and allow to stand for a minute or two.
Stir with a rubber spatula. If desired, add the liqueur. Cover and place in the refrigerator until the truffle mixture is firm.
Remove the truffle mixture from the refrigerator. With your hands, a small ice cream scoop, a melon baller, or a small spoon form the chocolate into rounds. Immediately dip the truffle to a melted chocolate and place on a parchment lined baking sheet or tray and put some candies on top or pipe it with melted chocolates, or you can put the name of your loved ones to personalize it.
Hits: 134