Get Lost in the Walkabout, Wine in Hand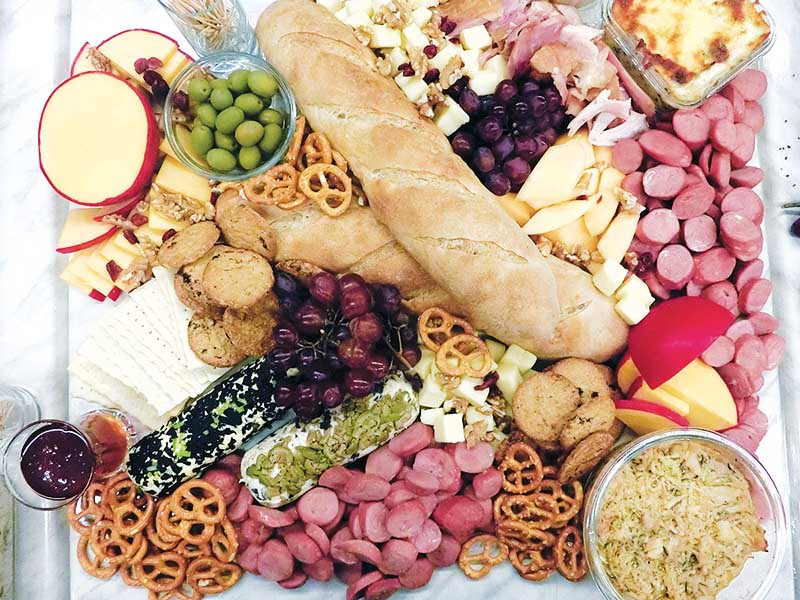 It goes without saying that if there is a beverage San Miguel will always be synonymous with, it's beer, but now, it turns out, they also have wine. The San Miguel Yamamura Packaging Corporation AustralAsia Group (SMYPC), San Miguel Corporation's international packing unit, acquired bottling and cork corporations in Australia and in the process also acquired small vineyards who didn't have the capital to bottle and market their wines to a larger market. A separate division called Wine Brothers (Austral-Asia and Philippines) was created, and thus, Woomera was born. A "woomera" is an aboriginal wood spear-throwing device. It's proximity to the word "boomerang" clearly puts them in the same category of weapons used by the aboriginal people of Australia.
If there's a word that can be said about the initial line of wines Woomera has introducedm, it is that it's accessible. It's a proper wine without being the kind of cloying that certain best-selling wine brands are famous for in the market. It's good news that there seems to be a movement where sophisticated wines are being made specifically for Filipinos after all these years of hand-wringing about how we as a nation just like overly sweet "barely" wines. I think in the past 20 years, we finally realized there is a refined version of this preference. It is not because we are wine philistines that can't be forced to like the same kind of wines Europeans do, it seems obvious in hindsight that in the context of climate and cuisine, the wines should complement us. We can find wines that suit us better, or better yet ones made specifically for us. Wine should be democratic. Manny O's Vivo is a prime example of this, an accessible and affordable wine that does not patronize and condescend to the Filipino palate, but honors it, instead. Woomera is made along the lines with the same general philosophy.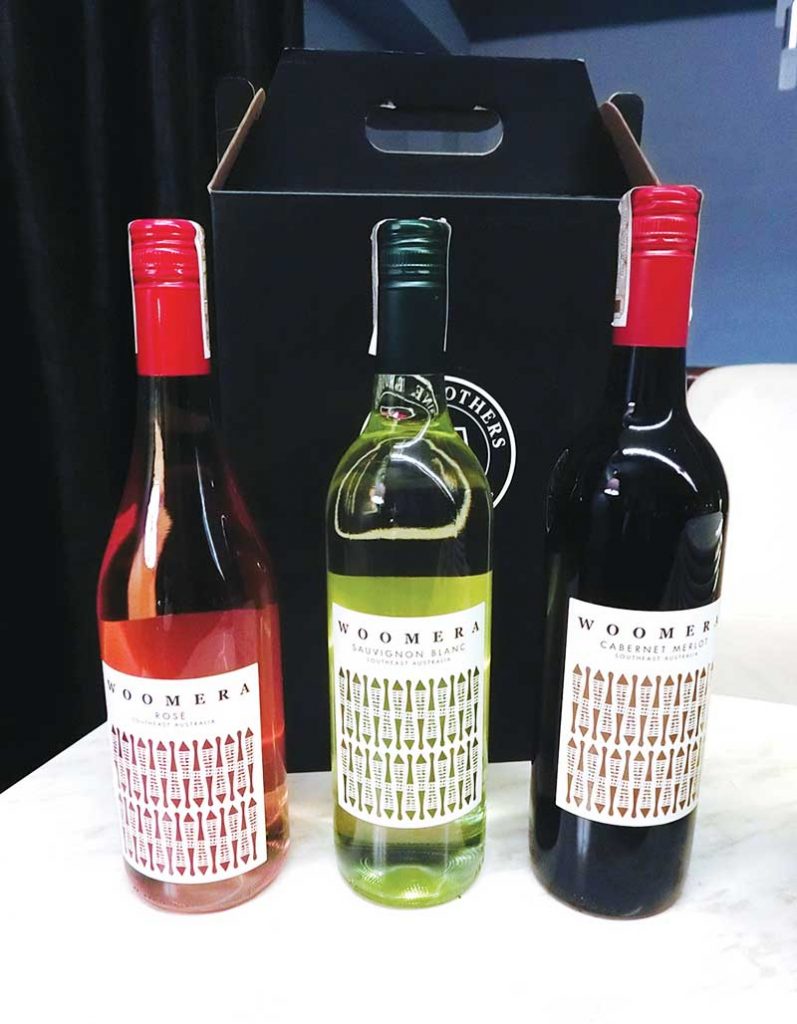 San Miguel Foods introduced Woomera through a fun wine pairing event called the Wine Walkabout. "Food and wine pairing can be intimidating. It can be a less formal, more casual affair. We want you to deviate from the usual way of wine and food pairing," said Chef Lena Tan-Arcenas, Culinary Services Manager of San Miguel Foods Corporation. "Inspired by an Australian tradition roundabout, you can discover and appreciate your love for food more."
A walkabout is a tradition and a rite of passage common in Australia and Scandinavian countries where groups of adolescent children are left in the woods one night during the summer to fend for themselves as an exercise in independence. This is presumably not a "Lord of the Flies" or even a Bear Grylls survival exercise, however, but a pretty controlled environment, and where the children will have had some training prior. Relating this to a wine pairing situation, it's your palate that is on the walkabout. Basically, just be honest and be accepting of what tastes good to you.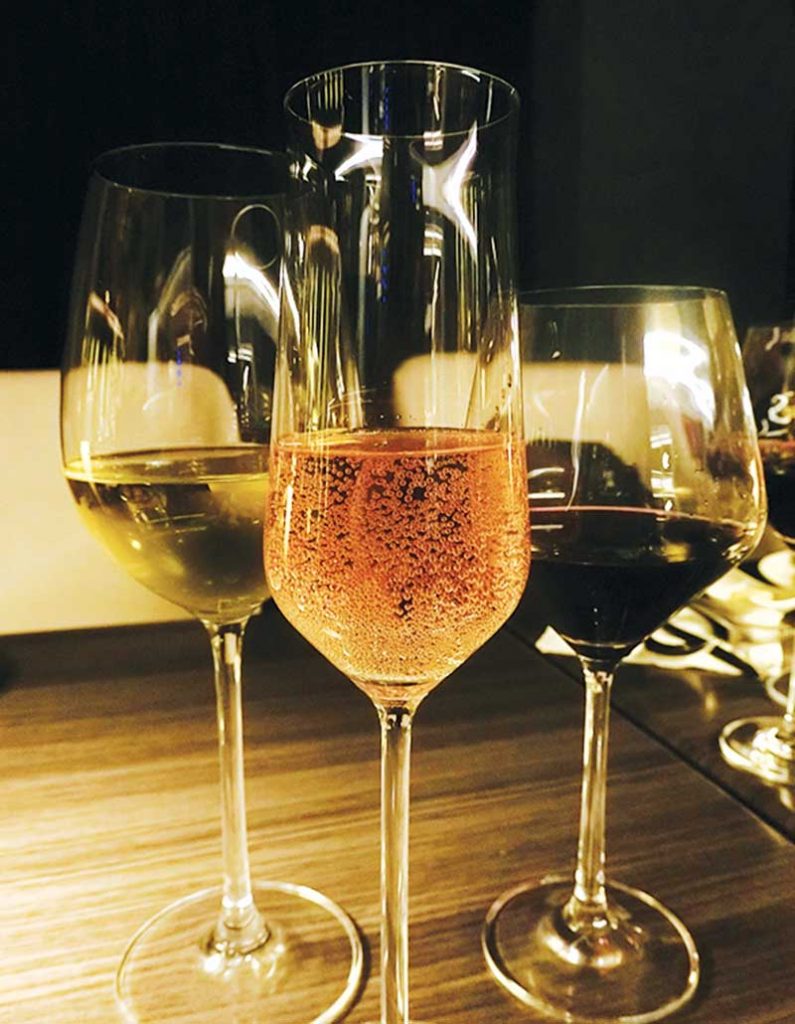 A grazing table of San Miguel products heralded the holidays with all manner of fiesta ham, chicken ham, sausage, cold cuts, queso de bola, and cheese spreads with nuts, fruits and artichokes were on hand to accompany the wines. The chicken ham certainly brought me back to childhood and will certainly prove to be popular with people looking for an alternative to a traditional ham for the coming holiday celebrations. If anything, the spread showed how easy it is to riff and create your own grazing table from scratch.
The Woomera Wine Walkabout was held at Sourdough Café + Deli in Tomas Morato. First off, it has to be said that the café's name lives up to the quality of the bread. It is perfectly crusty on the outside and a gorgeous chew on the inside. It's just really good crusty bread, which admittedly is difficult to find in these parts. The bakery doesn't use yeast and makes bread the old-fashioned way by using a 6-month mother starter. You can even choose from bread where the dough has had various resting times. It's the sort of bread that is best paired with butter or eaten by itself. It was the perfect bread to cleanse the palate between tasting.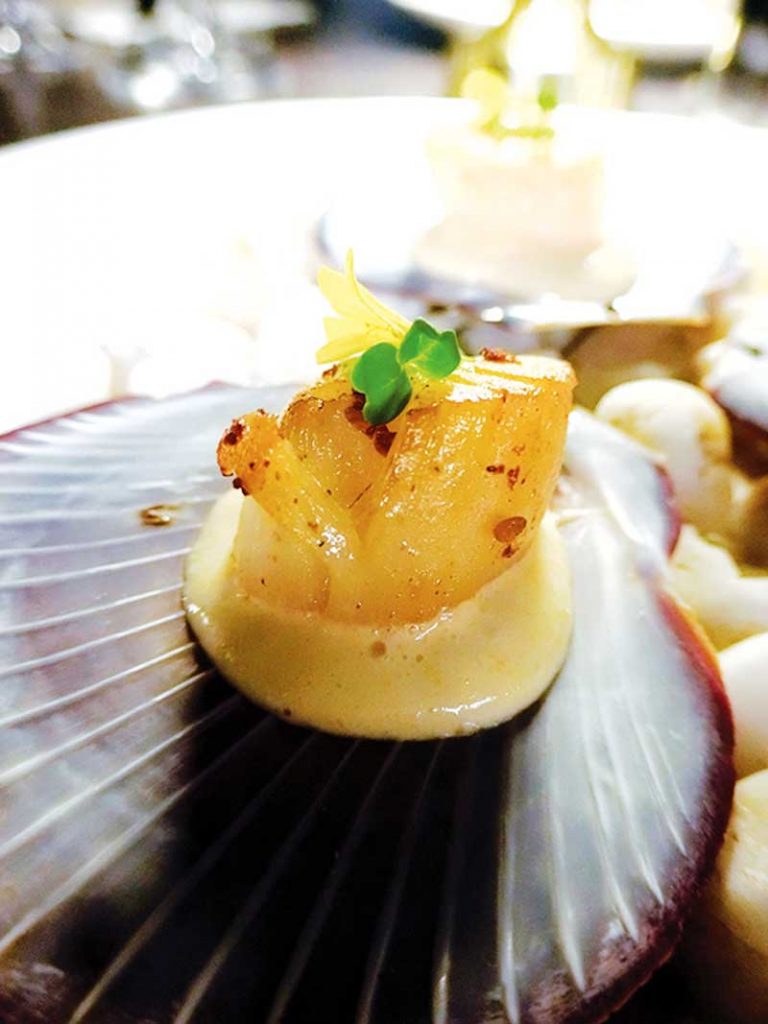 Woomera introduced a Cabernet Merlot, Sauvignon Blanc, and a semi-sparkling Rosè. The degustation entrées came in threes so we can try pairing each bite of food with each wine. It's a really fun exercise for the palate, and it isolates elements of taste that make you understand why you prefer the wine that you do. The Cabernet Merlot feels buttery in the mouth while the Sauvignon Blanc has bright acidity, and who doesn't love a sparkling Rosè?
I initially thought the starting cheese course of Grana Padano-Pecorino Tuile, Cheese Foam, Cured Egg Yolk paired best with the Sauvignon Blanc, which is perhaps predictable, but a second sip revealed it to be the Cabernet Merlot. Grana-Padano is a sharp cheese, which often substitutes for the more expensive Parmigiano Reggiano, so it stands up well to a gentle red.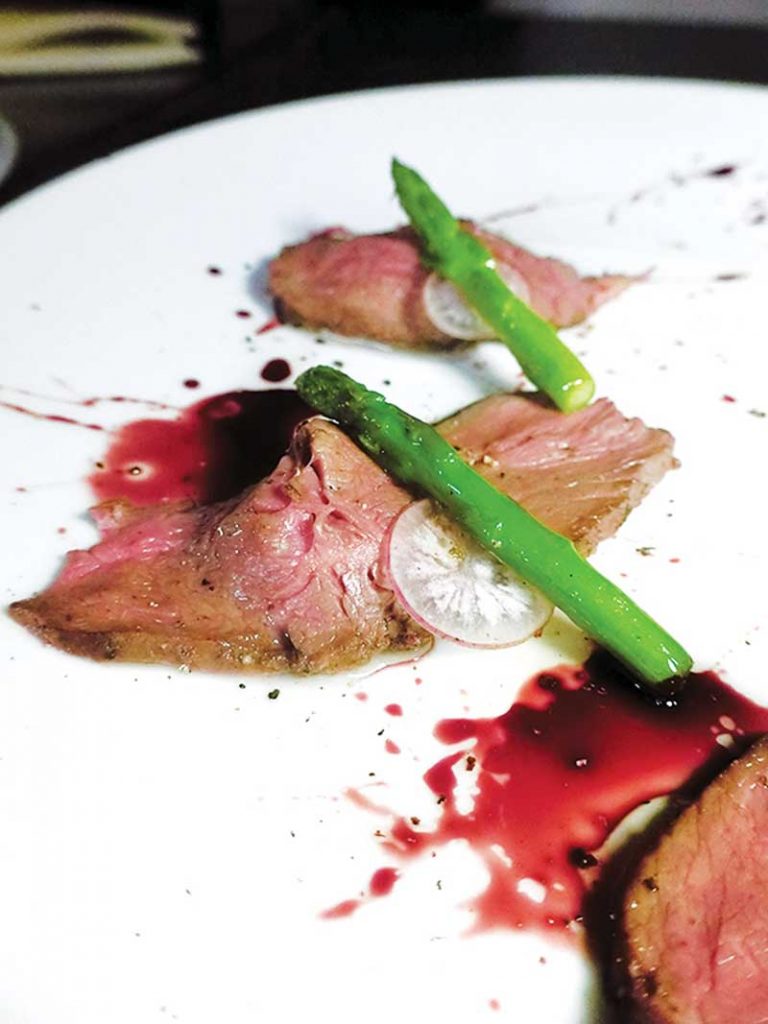 There is a reason why seafood and white wine is a classic rule that works most of the time, and in this case, Scallop with Sea Urchin Mousse, Green Pea Emulsion, and Micro Arugula. The Woomera Sauvignon Blanc, a dry white and quite bright, extended the flavors of the sea quite dramatically. This is the pairing that is most stark and really enhanced the seafood flavors on the palate. The same reasoning applies to the Beef Tenderloin with Red Wine Jus, Beet Root and Potato purée, and Asparagus. If the red wine jus isn't already a clue of how well this would pair with the Cabernet Merlot, although I thought an argument could also be made for the Rosè.
The Meat Pie Tortellini Chicken in Consommè with Parsley Oil worked well with both the Cabernet Merlot and the Sauvignon Blanc, although I leaned more towards the Sauvignon. I thought the red tasted deeper with this pairing but more harmonious with the white. It really illustrated the different ways Eastern and Western cuisines pair with wine. According to Jonathan Nisperos, International Region Manager of SMYPC and Chef Pam Obeta of San Miguel Foods, it is typical that wine pairing with Western cuisine is "congruent", meaning the flavors of the food carry through in the flavors of the wine, while in Eastern cuisine, it is often "contrasting", where the flavors are on opposite sides of the spectrum—think curries and berries, but pair well.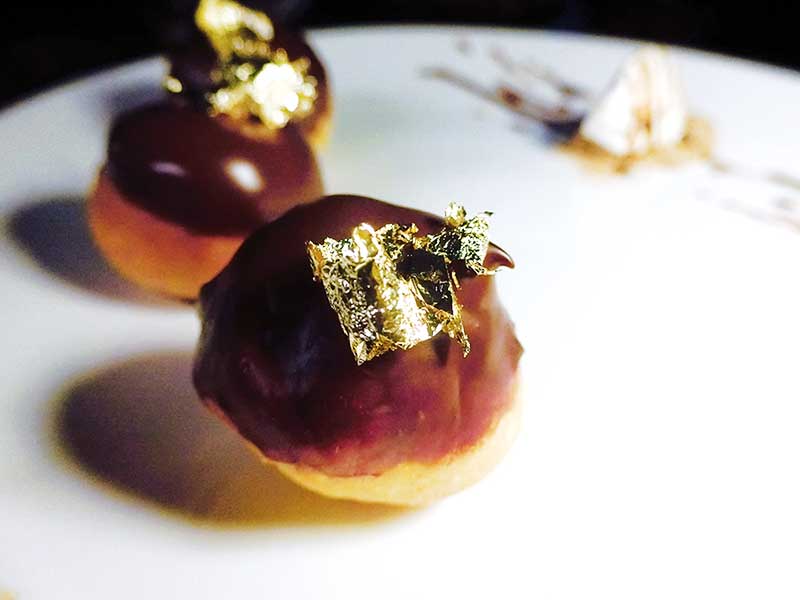 You already know a dessert of Banofee Bamboloni (banana cream, chocolate ganache, lemon crème, toffee, and graham dust) without even tasting the wines will pair best with the semi-sparkling Rosè. As you clink your glasses and quaff your drink, it's important to remember that the best wines are those you like to drink.